Encountering a Windows error can be panic-inducing, especially if the error pops up out of the blue and you have no idea what caused it. One of the common errors Windows users have reported recently is related to the ntdll.dll file. The crash error ntdll.dll happens whenever apps are launched or exited, but sometimes the error also occurs when a program is simply running.
Here are some of the common ntdll.dll errors on Windows 10/11:
STOP: c000021 unknown hard error \systemroot\system32\ntdll.dll
(Name of the program) caused a fault in module NTDLL.DLL at (specific memory address).
Unhandled exception occurred (specific memory address) at ntdll.dll.
Crash caused in ntdll.dll!
To be able to successfully fix ntdll.dll crash error on Windows 10/11, it is important to understand what caused it in the first place, so you know the best approach to resolve the error. Ntdll.dll errors can be caused by various reasons, including:
Virus or malware infection
Hard drive issues
Corrupted or misconfigured app
Corrupted ntdll.dll file
Corrupted user account
Take note that crash error ntdll.dll is a problem that plagues not just Windows 10/11, but also other Windows operating systems like Window 8, Windows 8.1, Windows 7, Windows Vista and Windows XP systems. The error can occur while you're using any program or application installed on your computer, or even during Windows installation.
What Is Ntdll.dll?
Before we go any further, it is important to understand first what the ntdll.dll file is and how it yields an annoying error.
Ntdll.dll is a Windows system file, also known as NT Layer Dll. This file contains NT kernel functions that are crucial to the proper functioning of your Windows system. Without this file, your apps won't be able to work properly or won't even work at all.
The ntdll.dll file is usually located in the c:\windows\system32 folder. If you're using an older Windows OS, the file can be found at c:\winnt\system32 or c:\i386 directory. Ntdll.dll is a legitimate Windows system file and is not a malware or virus. However, just like any other file on your computer, the ntdll.dll file can also become corrupted because of virus or malware infection.
You should never delete the ntdll.dll file because Windows needs this to run properly. If you encountered a crash error ntdll.dll, you can try any of the fixes listed below to see which one works.
How to Resolve Ntdll.dll Error on Windows 10/11
When you get a crash error ntdll.dll message, the first thing you need to do is restart your computer. This emergency solution fixes minor problems most of the time, especially if the error was caused by a faulty application or a one-time temporary problem. After restarting, clean up your system with an app such as Outbyte PC Repair. This tool gets rid of your computer's junk files and optimizes your system processes for smoother performance.
If rebooting and cleaning up your system did not work, work your way down the solutions listed below and find the one that fixes your issue.
Solution #1: Update Windows.
Most errors are caused by an outdated system. Check your computer if there are any Windows updates that need to installed. To do this:
Click Start and type in update in the search box. Choose Check for updates from the search results to open the Windows Update window.
Click the Check for updates button to see if there are any updates that should be installed.
Install all necessary updates and restart your computer once done.
Try running the program you were using when you encountered the ntdll.dll error to check if this fixes the problem.
Solution #2: Reinstall the DLL File.
If ntdll.dll has been corrupted at some point, you can try reinstalling the DLL file manually by following the steps below:
Launch Command Prompt by typing in cmd in the search box.
Right-click on Command Prompt from the list of results, then choose Run as Administrator.
Type in regsvr32.exe /u ntdll.dll, then hit Enter to uninstall the file.
Next, type in regsvr32.exe ntdll.dll, then press Enter to reinstall the DLL file.
Close Command Prompt and check to see if re-registering the ntdll.dll file works. If not, proceed to the next solution.
Solution #3: Run DISM.
The next step is to launch Deployment Image Servicing and Management or DISM to repair damaged system files.
Note: DISM is only available for computers running Windows 8 and 10.
To run DISM, follow the instructions below:
Open Command Prompt using the steps above.
Type in these commands one by one:

Dism /Online /Cleanup-Image /CheckHealth
Dism /Online /Cleanup-Image /ScanHealth
Dism /Online /Cleanup-Image /RestoreHealth
Wait while DISM scans your system and tries to repair damaged system files. DISM may download a healthy copy of the corrupted files from Microsoft's servers.
Solution #4: Run the System File Checker.
The System File Checker is a built-in tool used to scan for corrupted files in the Windows system and restore them if possible. If you suspect your ntdll.dll file to be corrupted, running the System File Checker might help resolve the issue.
To do this:
Launch Command Prompt using the instructions above. Make sure to run it as an administrator to get full access.
Type in sfc /scannow, then hit Enter.
Wait for the process to be completed.
If this solution works, then you won't see the ntdll.dll error again. If not, you may need to manually replace the DLL file from a legitimate source.
Solution #5: Replace the DLL File.
If the previous solutions did not work, the next step is to replace the ntdll.dll file from a trusted source. For security reasons, do not download from third-party DLL libraries. Download only from Microsoft's servers, or you can copy the ntdll.dll file from another computer with the same Windows system.
Next, boot into Safe Mode and navigate to the folder where your ntdll.dll file is located. Copy and replace the existing file on that folder. Re-install the DLL file by typing this command line in Command Prompt:
regsvr32 ntdll.dll
Hit Enter and restart your computer for the changes to take effect.
Solution #6: Reinstall the Program.
If you keep encountering the ntdll.dll error when using a particular program, try uninstalling that program first, and then reinstall a fresh copy. Outdated or faulty third-party apps are one of the most common cause of ntdll.dll errors.
Make sure that the program is also compatible with your system by running the Program Compatibility Troubleshooter. To do this:
Right-click on the program shortcut, then select Properties.
Click on the Compatibility tab.
Click the Run compatibility troubleshooter button.
Choose Try recommended settings to test-run the program using the recommended compatibility configurations.
Follow the instructions to see if this solution works or not.
If the first option does not work, click on Troubleshoot program next to manually choose your compatibility settings.
Summary
Crash error ntdll.dll is a common Windows issue that can be easily fixed by following the solutions listed above. If all of the above fixes did not work, you might be having a hard drive problem, which is extremely rare. But if this is the case for you, replacing your hard drive and reinstalling Windows will help address the ntdll.dll error.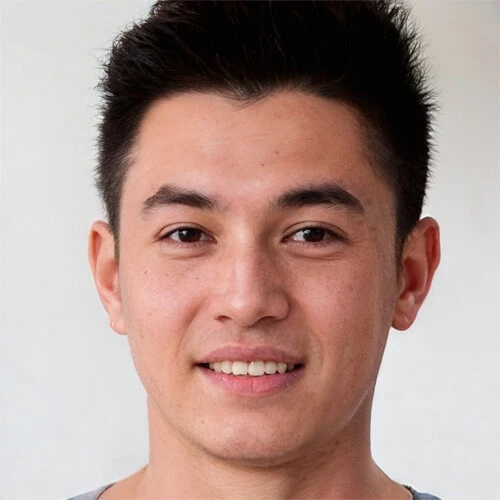 Vic is a search engine optimization expert, helping to optimize websites to make them more user-friendly. He's been in the industry for more than 10 years, and his work speaks a lot about his experience and expertise in the IT and digital marketing fields. 
Vic is the one in charge of keeping our website running smoothly and efficiently, to make sure that our readers have a wonderful experience while visiting the website. He's good at troubleshooting errors and fixing Windows issues that come up either when playing games or working on the computer. 
Vic is a certified gadget freak who feels the need to surround himself with cutting-edge technology. And this passion has helped him a lot in creating content that informs and guides users on using and troubleshooting the latest technology. He is an avid researcher who is always hungry for the latest news and updates on the most cutting-edge technology.