Reading time:
4
Minutes
Windows 11 is the latest operating system from Microsoft, released on October 5th, 2021. You can upgrade to it from Windows 10 if your system meets the hardware requirements. You can also upgrade to Windows 11 via Windows Update or an ISO file.
For those who upgraded to Windows 11 accidentally
If you need to downgrade from Windows 11 to 10, you must do so within 10 days of the upgrade and have the necessary previous version files. Back up any files you created after upgrading, as the downgrade process may remove them.
To safely downgrade from the latest operating system, it is recommended to
backup your files,

create a system image backup for future reversion, and

create a bootable USB drive.
If you have recently upgraded to Windows 11
and want to downgrade to Windows 10, you can follow these steps:
Go to the Start menu and click on the gear icon to open the Settings app.

In the Settings app, click on "Update & Security".

Select "Recovery" from the left-hand menu.

Under "Go back to a previous version of Windows 10", click on the "Get started" button.

Follow the on-screen instructions to complete the downgrade process.
Note: This downgrade process will only work if you have upgraded to Windows 11 within the last 10 days. If more than 10 days have passed since the upgrade, the option to go back to the previous version of operating system will no longer be available.
The Top Reasons Why Users Downgrade to Windows 10
Percentages shown are based on a total keyword volume of 3450, calculated according to the average monthly search volume over the last 12 months.
If more than 10 days have passed
To create a bootable USB drive using the Media Creation Tool, follow these steps:
Go to the official Microsoft website and download the Media Creation Tool.

Run the Media Creation Tool and accept the license terms.

Select "Create installation media (USB flash drive, DVD, or ISO file) for another PC" and click "Next."

Choose the language, edition, and architecture that match the Windows 10 version you want to install, and click "Next."

Select "USB flash drive" as the media to use, and insert the USB drive into your computer. Note that the USB drive should have at least 8 GB of space available.

Select the USB drive you just inserted and click "Next."

Wait for the Media Creation Tool to download the necessary files and create the bootable USB drive. This process may take some time, depending on your internet connection and the speed of your USB drive.

When the process is complete, you will see a message that says "Your USB flash drive is ready."

Eject the USB drive from your computer and use it to install the operating system on the device you want to downgrade.




Transfer your backed-up files to your new Windows 10 installation

Reinstall your applications and customize your settings
Potential problems that may arise when downgrading
This is real users' experience that you might find resembling your own.
I wanted to downgrade Windows 11 to 10 on my computer. I read the article which explained how to, but I can not click back as it says "This option is no longer available on this PC", is there any other way to downgrade?
Solution:
If you upgraded to Windows 11 more than 10 days ago, you can't use the "Go back" button to return to Windows 10. To downgrade, you need to download the Windows 10 media creation tool from Microsoft's website and follow the on-screen instructions, which should take around 1 hour and 30 minutes on a standard PC.
Also some users stated that they encountered a problem where a pop-up appeared on their screen, indicating that their PC had encountered an issue and needed to restart. The PC restarted several times, and automatic repair started, but it was not successful in starting the PC correctly. The user was given two options: to restart or choose advanced options. They requested help as they were unable to use their PC. Another person suggested that the user could attempt to clean-install Windows 10 again, or if that was unsuccessful, replacing the hard disk would be the best option.
Conclusion
In order to downgrade your operating system, first backup your system and files. The process will vary depending on how long you've been using Windows 11. If you encounter any issues, try Outbyte PC Repair, a third-party tool compatible with Windows 7 and above.
Give us some love and rate our post!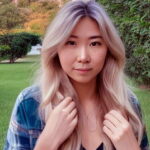 Eli is a seasoned technical writer, content creator, and editor, having spent over a decade working within the tech industry. In her capacity as a senior editor at Softwaretested, Eli focuses on providing accurate, timely content that serves readers' needs. She possesses extensive knowledge of both Windows 10 and Windows 11, drawn from her experience and active participation in the Microsoft community. Outside of her professional pursuits, Eli takes interest in hiking and discovering new places.