If you come across the Windows Update error 0x80240016 on Windows 10/11, know that different issues may be causing it. Windows 10/11 is a great platform that has a significant market share in the computer sphere. Even with its greatness, the platform is not an exception when it comes to bugs and errors. Despite having billions of devices running on Microsoft's OS, a significant number of its users are constantly frustrated. If you're one of those frustrated users due to the Windows Update error 0x80240016, this article has the most convenient remedy for you.
What is Error 0x80240016 on Windows 10/11?
Windows Update error 0x80240016 occurs when users attempt to update the operating system or other system programs such as Windows Defender. This error happens when some of the system components that are essential for the download and installation of update files are missing, corrupted, or broken. In other instances, a system update can be blocked by a strict third-party security tool or network issue.
Here is a list of potential culprits leading to the Windows Update error 0x80240016 on Windows 10/11:
System Registry
System files
Internet access
Windows Update (WU) service
Corrupted files
Poor settings
Malicious programs
If the issue is caused by a network glitch, retrying the update might be a simple solution. However, if the problem persists, you might want to try out the solutions provided below.
How to Fix Update Error 0x80240016
Since the error is likely to be caused by different culprits, there are also various methods for fixing it. To fix the Windows 10/11 Update error 0x80240016, try out these solutions in a chronological manner as they are listed according to their complexity level.
Launch the Windows Update Troubleshooter
This Windows 10/11 issue also spills to other MS operating systems such as Windows 8.1 and 7. Fortunately, most MS operating systems feature this tool called WU Troubleshooter. The tool helps repair any problems associated with Windows Update. Therefore, each time you come across an error related to WU, you must run this tool first before attempting any other solutions.
Here is how to use this tool to fix Windows Update error 0x80240016:
Simultaneously press Win + I keys to open Settings. Navigate to the Update & Security tab before selecting Troubleshoot.

If you're on an older OS version, locate Troubleshooter by accessing Control Panel, and then System and Security.

Look for Windows Update and click on it to reveal the Run the Troubleshooter button. Click on the button to initiate the process.
Follow the prompts. When the process is complete, restart the system for the changes to take effect.
Reset the Update Components
If the initial step did not solve the issue, use this solution instead. Just like the first option, this method is also effective in solving all issues related to Windows Update. Software Distribution and Catroot2 are the main folders included in the update components reset process.
To reset Windows Update Components, follow these simple steps below:
Access the Command Prompt with Admin Rights by typing cmd into the search field. Right-click on the results and select Run as Administrator.
Stop all associated services by typing the following commands and press Enter after each:
net stop bits
net stop wuauserv
net stop appidsvc
net stop cryptsvc
These commands will halt all BITS, WU, as well as cryptographic services. Now, delete the qmgr*.dat files by inserting the command below followed by Enter:
Del "%ALLUSERSPROFILE%\Application Data\Microsoft\Network\Downloader\qmgr*.dat
Now, reset the Software Distribution and the Catroot2 folders by inserting these commands followed by Enter:
net start wuauserv
net start bits
net start cryptsvc
When done, move on to reset Background Intelligent Transfer and Update Service by inserting these commands followed by Enter:sc.exe sdset bits
D:(A;;CCLCSWRPWPDTLOCRRC;;;SY)(A;;CCDCLCSWRPWPDTLOCRSDRCWDWO;;;BA)(A;;CCLCSWLOCRRC;;;AU)(A;;CCLCSWRPWPDTLOCRRC;;;PU)sc.exe sdset wuauserv
D:(A;;CCLCSWRPWPDTLOCRRC;;;SY)(A;;CCDCLCSWRPWPDTLOCRSDRCWDWO;;;BA)(A;;CCLCSWLOCRRC;;;AU)(A;;CCLCSWRPWPDTLOCRRC;;;PU)
When the process is complete, you can re-register BITS and Update files by running these commands:
regsvr32.exe atl.dll
regsvr32.exe urlmon.dll
regsvr32.exe mshtml.dll
regsvr32.exe shdocvw.dll
regsvr32.exe browseui.dll
regsvr32.exe jscript.dll
regsvr32.exe vbscript.dll
regsvr32.exe scrrun.dll
regsvr32.exe msxml.dll
regsvr32.exe msxml3.dll
regsvr32.exe msxml6.dll
regsvr32.exe actxprxy.dll
regsvr32.exe softpub.dll
regsvr32.exe wintrust.dll
regsvr32.exe dssenh.dll
regsvr32.exe rsaenh.dll
regsvr32.exe gpkcsp.dll
regsvr32.exe sccbase.dll
regsvr32.exe slbcsp.dll
regsvr32.exe cryptdlg.dll
regsvr32.exe oleaut32.dll
regsvr32.exe ole32.dll
regsvr32.exe shell32.dll
regsvr32.exe initpki.dll
regsvr32.exe wuapi.dll
regsvr32.exe wuaueng.dll
regsvr32.exe wuaueng1.dll
regsvr32.exe wucltui.dll
regsvr32.exe wups.dll
regsvr32.exe wups2.dll
regsvr32.exe wuweb.dll
regsvr32.exe qmgr.dll
regsvr32.exe qmgrprxy.dll
regsvr32.exe wucltux.dll
regsvr32.exe muweb.dll
regsvr32.exe wuwebv.dll
Once the previous process is completed, reset Winsock by inserting the command below and hit Enter:
netsh winsock reset
When done, you can restart the computer for the changes to take effect. Check if this solution has fixed the Windows 10/11 Update error 0x80240016. If not, proceed to the next step.
Perform a Boot Clean
It's common for a firewall as well as third-party antivirus software tools to cause issues during the Windows Update process. As a result, the system may generate various errors during the update process including the Windows 10/11 Update error 0x80240016.
Therefore, it is recommended to disable any third-party antivirus software tool and attempt to update the system. If it fails, you can execute a clean boot. This will assist in identifying if any third-party software is causing this problem.
Troubleshoot Internet Connection
An unstable internet connection may result in Windows 10/11 Update error 0x80240016. So, we advise troubleshooting your internet connection to see whether it is unstable or there are any DNS issues.
You can repair connection issues by right-clicking on the internet icon located in the far right portion of the desktop taskbar. A floating menu will appear, select Troubleshoot problems to launch Windows Network Diagnostics. Follow the prompts to complete the process. If there are issues related to the network, the process will pick and auto-fix them.
If the issue is generated due to corrupt system files, you may want to run a [sc name="reliable-pc-repair-tool"]. This type of tool helps with an intensive checkup of the system by identifying junk files and fixing registry-related issues.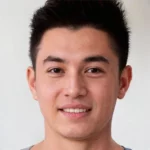 Vic is a tech enthusiast who loves to be up-to-date with the latest and greatest technology in the world. He creates content that educates and helps users with their tech-related questions. Vic manages our website to ensure that our readers have a seamless experience while browsing. He excels in troubleshooting errors and resolving Windows issues for gaming and work purposes.