Reading time:
4
Minutes
Viruses and malware are becoming increasingly complex and aggressive these days, making the use of antivirus programs crucial in preventing and dealing with infections.
Fortunately, Windows has its own built-in anti-spyware and anti-malware software in the form of Windows Defender. All Windows 8.1 and Windows 10/11 computers come pre-installed with Windows Defender to protect the system against existing and emerging attacks.
Windows Defender was initially released as Microsoft AntiSpyware in 2005 for Windows 2000, Windows XP, and Windows Server 2003 before evolving into Microsoft Security Essentials (MSE), a full-fledged antivirus solution for Windows Vista and Windows 7. With the release of Windows 8, MSE was upgraded to the built-in Windows Defender Antivirus that provides comprehensive protection for your computer's system, files, and online activities. Windows Defender is turned on by default, so you don't have to worry about ongoing protection for your device.
However, there have been several reports recently complaining that Windows OS build 17763.195 has broken BitDefender. Users were no longer able to update their BitDefender antivirus.
According to various complaints online, the issue started with Cumulative Update KB4483235 Windows 10/11 v1809 Build 17763.195 released last December 2018. Now, even when the users have installed the latest update, V1809 OSB 17763.253, they still can't update BitDefender via Windows Update and keep getting Error 0x80070643 instead.
There is no known reason why BitDefender won't work with Windows cumulative updates, and Microsoft has not released any official comment regarding the issue. As there is no official fix yet, this article will show some solutions to deal with Windows Defender issue with 17763.195.
How to Resolve Windows Defender Update Problem
Before you do anything else, make sure you have a backup of your important files in case something goes wrong with the update process. The first step is to optimize your computer and delete junk files using an app such as Outbyte PC Repair. Once you've cleaned up your computer and your backup has been created, you can proceed with the solutions listed below.
Solution #1: Delete Third-Party Antivirus Software.
Installing any third-party antivirus program automatically disables Windows Defender. If you've installed another antivirus before, make sure it has been disabled, uninstalled, and removed completely from your system before installing Windows Updates.
Here's how to completely remove a previously installed antivirus software from your computer:
Click Start, then go to Settings.
Click System > Apps & Features.
Select the antivirus program you wish to uninstall.
Click the Uninstall button and wait for the process to complete.
Sometimes antivirus programs are difficult to remove, especially when the components are currently running. If this is the case, boot into Safe Mode first before uninstalling your antivirus. You can also use the Uninstall tool that comes with every antivirus software.
Solution #2: Manually Update Using Windows Defender Update Interface.
In Windows 10 version 1703 and later, Windows Defender has become part of Windows Security. To manually update Windows Defender, follow the steps below:
Click Start, type in Defender in the search box.
Click Windows Defender Security Center > Virus & threat protection.
Click Update.
You can also download the updates from the Microsoft Malware Protection Center (MMPC), then install them manually.
Solution #3: Update Windows Defender via Command Prompt.
If you can install Windows updates successfully except for Windows Defender updates, you can go the manual route by doing the steps below:
Click Start, then type in cmd in the search box.
Right-click on Command Prompt from the search results, and choose Run as administrator.
Once Command Prompt is open, type in the following commands one by one, then hit Enter after each line:

Cd\
Cd program files\windows defender
Mpcmdrun -RemoveDefinitions -all
Exit
These commands will clear any Windows Defender cache of definitions that might be corrupted. After clearing the cache, request for new definitions by typing the following commands on Command Prompt and pressing Enter after each line:
CD\
CD program files\windows defender
MpCmdRun -signatureupdate -mmpc
Exit
Restart your computer and check Windows Defender for any update activity. If this doesn't work, you'll need to do an in-place upgrade, which is discussed below.
Solution #4: Perform an In-Place Upgrade.
Performing an in-place upgrade of Windows 10/11 helps clean up the system and resolve troubles without affecting your files and installed apps. You need to make sure that you are signed in and have admin rights to be able to perform a repair install. Unplug all external peripherals except for the mouse, keyboard, and internet cable before starting in order to avoid any issues.
Next, follow the steps below to repair your Windows 10/11 installation:
Go to Microsoft Download Center to download Windows 10/11 installation tool.
Click Download tool now.
Click the Run button in the confirmation message that will appear.
Click Yes in the next message that pops up.
Once the media creation tool has been downloaded, the Windows 10/11 Setup window will open. Click the Accept button in the Applicable notices and license terms window.
Click Upgrade this PC now, then hit Next.
Click Install to start the installation process.
The installation will proceed automatically and your computer will restart several times. The process might take a while depending on your internet connection speed. After the installation has been completed, sign in to your admin account.
Summary
Windows Defender plays an important role in protecting your computer against online threats, that's why it is important to keep it updated at all times. If Defender won't update using Windows cumulative update, you can try any of the solutions above to update it manually and fix any issues you might have.
Give us some love and rate our post!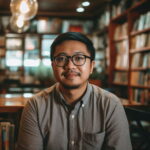 Vic is a tech enthusiast who loves to be up-to-date with the latest and greatest technology in the world. He creates content that educates and helps users with their tech-related questions. Vic manages our website to ensure that our readers have a seamless experience while browsing. He excels in troubleshooting errors and resolving Windows issues for gaming and work purposes.