I had been lucky enough to be able to subscribe to AT&T internet service and would recommend it to everyone I know without a second thought. They offer free Wi-Fi hotspots around the country as well as a free internet security suite to their customers. It may sound cheap but I love the thought of free Wi-Fi because that means I can save a few bucks every day on my data. And, when there's a security suite installed on your device, your data is a little more secure. So, when there are so many other bills to pay, then why not save what you can.
As it may be obvious that I am a writer, which means that I can work from home or while traveling. Yes, it is as dreamy as it sounds, especially for people who are travel enthusiasts like me. So yeah, I keep traveling around often and that means that more often than not I end up using public Wi-Fi, so of course, I had to figure out ways to protect my data while on a public network.
Several friends and even family members have told me that I should not be using public Wi-Fi so often because there will come a day when I become a victim of a cybercrime and will regret my choices. However, I truly believe that even though bad things can happen to anyone, people who are not fully prepared are more prone to cybercrimes. This is how I found out about VPNs or Virtual Private Networks.
An Overview of VPN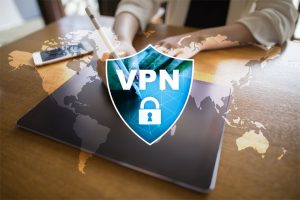 Just as a lock on the door is your first line of defense against a thief, a VPN is your first line of defense against a cybercriminal. Anyone with a little cybersecurity sense will agree that a VPN (Virtual Private Network) is your lifeline against cyber-attacks. It is especially recommended for people like myself who heavily rely on public Wi-Fi hotspots.
A VPN can help you in several ways including:
Hiding your IP address from hackers trying to pry on your data. The VPN creates an encrypted network to transmit your data so that it is invisible to everyone else on the Wi-Fi network.
Hiding you even from your Internet Service Provider. Since your IP address is masked your ISP will not be able to throttle your bandwidth during heavy usage activities like streaming or gaming.
Encrypting all the data being transmitted between your device and remote servers, which can only be decrypted if you allow it.
Allowing access to restricted websites or applications in countries with internet censorship regulations. Since you do not exist in the country, the rules do not apply either.
Choosing a VPN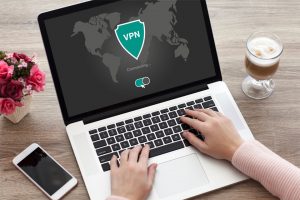 There are several free VPN options available online and some of them are good too. However, when it comes to the security of my data, I would not go for a free VPN. My first choice would be a paid version that offers much better security. Even though free VPNs may look good, they are all supported by ads that kill the purpose of keeping your data exclusive.
Therefore, when it comes to VPNs I would highly recommend that you go with a paid version. Check out the things discussed below before signing up for a VPN service to ensure that you find the best option for your data protection.
Paid VPNs can be bought for as low as $3 per month so you will definitely find something that fits your budget. Free VPNs make money by selling your data to companies for targeted marketing campaigns. Thus, the emphasis on getting a paid version.
Always look out for reviews before signing up for anything. Ask friends or family for recommendations, and also explore online forums for neutral sources to get an idea of the usefulness of a VPN.
Agreements are long and tiresome and we all hate reading them. However, it is crucial to read the permission agreement and the service terms of your VPN. You must know what information about you will be stored by the VPN and how it will be used. Look out for tricky agreements. If something does not seem right, do not subscribe.
Choose the highest level of encryption you can find. This will help you allow only a limited number of devices to access your data and use it only if you allow it.
A built-in shut-off is essential. Any software or app can encounter glitches, and so can your VPN. Although, if your VPN shuts down all data transmissions in case of encryption failure it will ensure that your data or device is not left vulnerable to threats.
Now that you know how a VPN operates and what to look out for in a VPN service, we hope you make an informed choice and conduct all your online activities smartly.
Give us some love and rate our post!