Reading time:
4
Minutes
With cyber threats becoming more and more sophisticated every year, creating an effective cybersecurity strategy is a must if you want your business to stay afloat. Gone are the days when all a company needed was a firewall. Nowadays, you will not go far without a reliable cybersecurity partner that specializes in B2B IT security consulting.
The only question is – how should you choose one? After all, there are many cybersecurity companies out there. Thanks to such a wide range of possible choices, making a decision might seem rather overwhelming.
Fortunately, we are here to make that task easier for you. In the short guide below, you will find all the information you need to find the right cybersecurity provider for your business.
What Is Cybersecurity?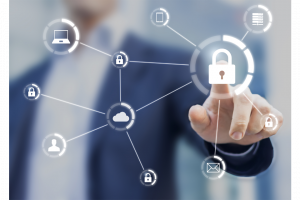 Cybersecurity is a combination of methods and mechanisms that help protect networks, websites, and other digital resources from digital attacks. Typically, cybersecurity strategies are divided into preventative and detective ones.
The ones that belong to the first type, such as firewalls and encryption, are supposed to prevent security breaches from occurring. Meanwhile, the ones that belong to the second type help detect digital attacks after they have already occurred and try to fix the damage that they might have caused.
Why Do You Need a Cybersecurity Provider?
While you might not have had to deal with digital attacks just yet, it does not mean that things will not change in the future. When they do, having a cybersecurity provider will be crucial to the survival of your business.
Keep in mind that cyberattacks can lead to serious financial losses, a tarnished reputation, and identity theft, among other things. Not to mention the time and money you might need to fix the damage that they caused. Considering this, having a trusted cybersecurity provider is a must.
Another reason why you might need a cybersecurity provider is that it is difficult to find all the necessary information related to cybersecurity on your own. There are many types of cyber threats, and it might be hard to determine which ones you are most likely to face if you are not a cybersecurity expert.
The same goes for finding potential solutions to your cybersecurity problems. There are about a billion cybersecurity tools out there, and not all of them will fit your needs.
Tips on Choosing a Cybersecurity Provider
If you think that you would benefit from working with a cybersecurity provider, here are some essential tips that will help you choose one.
Know What Your Business Needs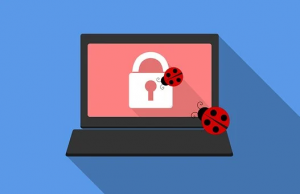 For starters, you need to figure out what the cybersecurity needs of your business are. Are you experiencing DDoS attacks? Do you suspect that your employees might be responsible for data breaches? Being able to pinpoint what is troubling you will allow you to choose the right type of cybersecurity provider quickly and effectively.
Understand What Kind of Cybersecurity Provider You Need
There are many types of cybersecurity providers out there, such as companies that specialize in cybersecurity consulting and SIEM providers. Once you identify the kind of services that you are looking for, go ahead and talk with its providers about what they have to offer.
Pick a Cybersecurity Provider With a Good Reputation
It is crucial that you pick a reputable cybersecurity provider. No matter what kind of service they offer, make sure that they have been certified by professional organizations, such as Cloud Security Alliance or ISACA.
On top of that, you should check out the reviews that the company has been getting lately. If they are negative, it might be a sign that something is wrong with the company. Thus, doing business with them is probably best avoided.
Get an Estimate of Costs in Advance
It is important that you understand how much money your cybersecurity provider will be charging you for their services. Most cybersecurity companies provide free estimates that you can make use of. Ideally, you should get such a free estimate in order to see whether or not using the services of that company fits your budget.
Check if They Have Good Customer Support
No matter how amazing the company is, if it does not have good customer support, it will not be easy to work with it! Considering this, make sure you know who to contact when you have a question or need help with something.
Look for a Company With Experience in the Industry
Your business belongs to a certain industry. Consequently, it would be best if you chose your cybersecurity provider based on whether they have already worked with companies from the very same industry that your business specializes in. That way, you will not have to waste time explaining what you do and what technological solutions you use.
Choose a Cybersecurity Provider Today!
In conclusion, in spite of the fact that they are many cybersecurity companies that are available on the market, not all of them will be right for your business.
Consequently, in order to avoid making a mistake when choosing a cybersecurity provider, you should pay attention to the things that were mentioned above. For instance, you should check their reputation and pricing, as well as determine what the quality of their customer support is.
While choosing a cybersecurity provider might seem like a difficult task, it is not an impossible one! After all, now that you are aware of what you should be looking for, finding the ideal cybersecurity provider for your business will be much easier!
Give us some love and rate our post!