Reading time:
8
Minutes
Doing market research is an essential part of your business strategy. It allows you to understand your target audience, identify opportunities and threats, and assess the competition. This blog post will discuss 11 market research tools that will help you revamp your business strategy!
What is market research, and why is it important?
Market research is a technique of gathering information about consumers and the market in which they operate. This information can better understand customer needs and preferences and assess the viability of new product ideas.
Market research is essential for businesses of all sizes, as it can help to inform strategic decision-making and avoid costly mistakes. In today's fast-paced business environment, it is more important than ever to have a thorough understanding of the marketplace.
Market research can also provide insights into consumer behavior, the competitive landscape, and macroeconomic trends. Market research enables businesses to make more informed decisions, from product development to marketing and sales strategy.
Other benefits of doing market research include:
Improved decision making: Market research provides insights into customer trends, preferences, and needs. This information can help you make more informed decisions about your business direction and strategies.
Increased efficiency and effectiveness: Market research can help you identify opportunities and optimize resources. For example, if you know that a certain segment of your target market is especially interested in a particular product or service, you can focus your efforts on that group to maximize results.
Greater customer understanding: Through market research, you can gain a better understanding of your customers' motivators, behaviors, and expectations. This insight can help you improve your relationships with current and potential customers.
Improved communication: Market research can help you develop more effective marketing and sales materials by understanding how customers react to different messaging.
Reduced risk: Market research can help you identify potential risks associated with new products or services before launching them. This information can help you avoid costly mistakes and better allocate resources.
Things to look for in a good market research tool
Market research is essential to any business, and the proper market research tool can make all the difference. Here are things to look for in a good market research tool:
Ease of use: The best market research tools are easy to use and understand. You should be able to start using them immediately without having to wade through a lot of documentation.
Powerful features: A good market research tool should have all the features you need to do the job. It should be able to collect and analyze data from various sources and provide powerful tools for analyzing that data.
Affordable: Market research can be costly, so you'll want to ensure you get a good value for your money. Look for an affordable market research tool that still has all the features you need.
Reliable: When it comes to market research, reliability is critical. You need to be able to trust your market research tool to give you accurate information.
Flexible: A good market research tool should be flexible enough to meet your needs. It should be able to grow with you as your business grows and change with you as your needs change.
Support: When you're using a market research tool, you'll want to know that there's someone you can turn to for help if you need it. Look for a tool that comes with an excellent help desk.
11 best market research tools
Below we describe some of the best market research tools to help revamp your business.
1) SurveyMonkey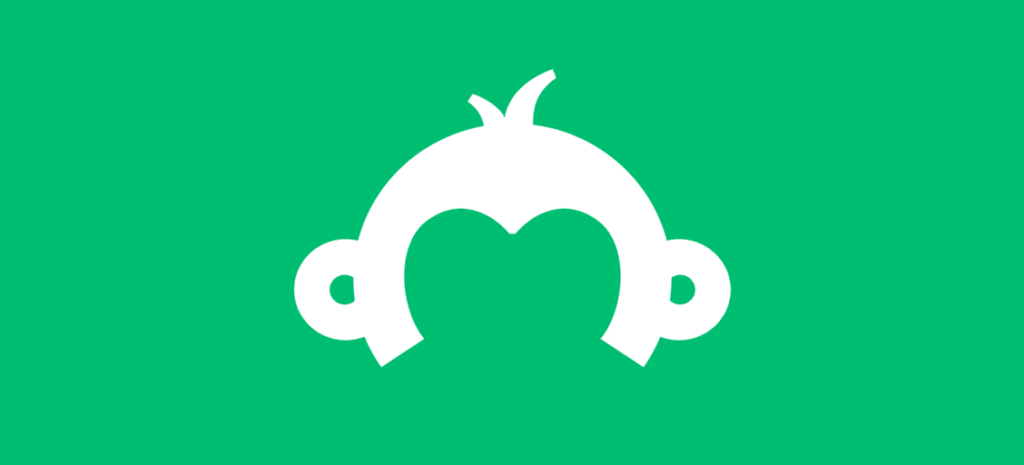 SurveyMonkey is a market research company that allows businesses to create and distribute surveys. The company was founded in 1999 by Ryan Finley and Chris Finley. SurveyMonkey is one of the most popular tools for conducting market research, and for a good reason.
It offers a user-friendly platform that makes it easy to create and distribute surveys, collect responses, and analyze the results. In addition, SurveyMonkey offers a wide range of features that allow you to customize your surveys to meet your specific needs.
Whether you're looking to gather customer feedback or gauge public opinion on a new product, SurveyMonkey is an excellent tool for market research. However, if this tool doesn't solve your needs, there are many alternatives that you can use. You can find out more about SurveyMonkey alternatives on Askattest blog.
2) Buzzsumo
Buzzsumo makes tracking the most popular content across social media platforms easier and gives insights into what people are interested in. This is important as it can help you know what to include in your content to ensure that it's relevant and engaging.
In addition, Buzzsumo also provides a detailed analysis of how individual pieces of content perform. This can be incredibly useful for fine-tuning your content strategy. So if you're serious about creating content that resonates with your audience, you need to start using Buzzsumo.
3) BrandMentions
BrandMentions is a market research tool that helps businesses track their brand mentions across the web. With BrandMentions, companies can see where their brand is being talked about, what people are saying, and how to improve their online presence.
The platform also offers real-time alerts so businesses can stay on top of their brand mentions. In addition, BrandMentions provides comprehensive data and insights that companies can use to improve their marketing strategies.
Overally, BrandMentions is an essential tool for any business looking to track their brand mentions and improve their market research efforts.
4) Spyfu
Spyfu is a market research tool that enables users to track their competitors' online activity and understand what they are doing to succeed. By providing insight into competitor keywords, ad campaigns, and website traffic, Spyfu helps businesses to make more informed marketing decisions and stay one step ahead of the competition.
In addition, Spyfu allows users to spy on their past activity and see what has worked well for them in the past. This valuable data can then be used to improve future marketing efforts. You can also use it as a website audit tool to find errors on your website and get insights on how to fix them.
5) Yelp
Yelp is a market research tool that allows businesses to gather real-time customer feedback. By monitoring online reviews, companies can identify trends and problems early on.
Yelp also allows businesses to track their competition and see how they are faring in the market. In addition, this platform can be used to generate leads and market products or services.
6) Gartner
Gartner is a market research tool that provides insights and analysis on various topics related to the technology industry. The company offers a wide range of services, including market intelligence, consulting, and event management.
Gartner also provides market research tools, including market share and industry analysis tools. These tools offer valuable insights for businesses looking to understand the competitive landscape and make informed decisions.
7) Statista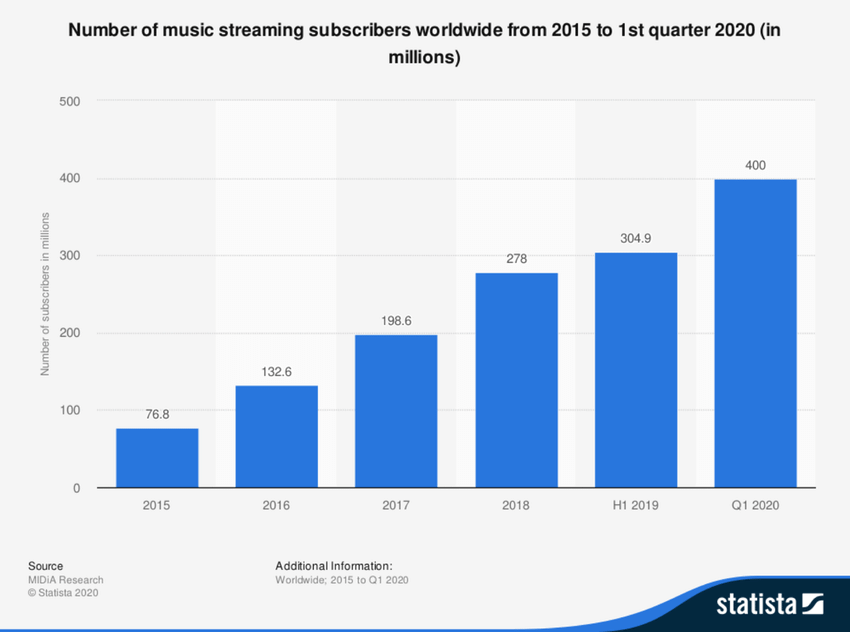 Statista is a market research tool that provides users access to statistics, market data, and surveys. The platform offers various features, including market analysis, market forecasts, and industry reports.
Statista allows users to create custom surveys and access data from many sources. In addition, the platform offers a free market research library and a blog with market intelligence insights. Statista is an essential tool for any market researcher or a business professional who needs access to reliable market data.
8) Typeform
Typeform is another market research tool that allows businesses to collect consumer data through surveys and quizzes. By offering a more engaging and interactive experience than traditional market research methods, Typeform helps companies to gather accurate and actionable insights about their products and services.
Additionally, Typeform's platform is easily integrated with other business software, making it a valuable tool for companies of all sizes.
9) Answer the public
Answer the Public is a market research tool that allows businesses to see what questions people ask about their industry online. By understanding what people are searching for, businesses can tailor their content better to address the needs and concerns of their target audience.
In addition, Answer the Public can help businesses to identify new keywords and topics that they can use to attract more visitors to their website. Overall, Answer the Public is an invaluable tool for any business that wants to stay ahead of the competition and better understand the needs of its customers.
10) Userlytics
Userlytics is a market research tool that helps businesses gain insights into customers' experiences and opinions. To do this, Userlytics recruits participants for market research studies and then collects and analyzes their feedback.
The feedback generated by userlytics can be used to improve products and services, understand customer needs and preferences, and make better marketing and business decisions. Userlytics is a valuable tool for any business that wants to understand its customers better.
11) Qualaroo
Qualaroo allows businesses to collect feedback from their customers. Using Qualaroo, businesses can create online surveys that target specific customer groups. Customers can then take the surveys at their convenience, and businesses can see the results in real-time.
This feedback can improve customer service, develop new products, and fine-tune marketing strategies. Qualaroo is easy to use and provides valuable insights to help businesses grow.
Conclusion
We've covered some of the most popular market research tools you can use to revamp your business strategy. Whether you want to dive deep into consumer behavior or get an overview of your competition, these tools will give you the insights you need to stay ahead of the curve.
Give us some love and rate our post!