In the beginning, antivirus and other PC repair softwares relied on ever-growing signature databases to identify different types of malware. But Webroot SecureAnywhere Antivirus doesn't need to keep expanding to catch various threats. Instead, this tiny local program keeps watch on unknown programs and wipes out the attacker, and then reverses its actions.
Webroot SecureAnywhere Antivirus Definition
Webroot SecureAnywhere Antivirus is a fast and light antivirus that offers spyware protection. The antivirus' approach enables it to deliver faster, more effective virus protection measures that are always up-to-date. It does an amazing job of providing an added layer of protection without conflicting with other security systems.
This program also identifies and protects devices against new threats as soon as they're detected. You don't even need to download security updates for this to happen. It simply scans your computer with blazing speed without disrupting your work.
How to Use Webroot SecureAnywhere Antivirus
To use the trial version, Webroot SecureAnywhere Antivirus doesn't require users to input their credit card details. Rather, they have to register with their names and email addresses. After the registration, the user receives a download link together with a 14-day license key.
The installation process is quite quick. Webroot installs in a flash, and this comes as no surprise as the installer program is only 4MB. After the installation, the antivirus gets started with a collection of startup tasks and checks off each one of them as they're completed. Some of the tasks include:
Scanning for active malware.
Establishing a system baseline.
Analyzing installed apps to minimize prompts and warnings.
Optimizing performance for your unique system configuration.
Even with the system scan and these added tasks, the process completes quickly. The best thing about this program is that it doesn't seem to have much impact on your system resources.
Webroot SecureAnywhere Antivirus Pros and Cons
The Pros
Performs scans incredibly fast.
Extremely tiny and lightweight.
Offers lots of features.
Perfect job in malware blocking and removal.
The Cons
Limited configuration options.
Anti-phishing protection is not very effective.
The tool is too advanced for the average user.
Webroot SecureAnywhere Antivirus Review
Webroot handles new and unknown programs by keeping them under very strict surveillance. It doesn't allow any irreversible actions to take place. When a final report about the program being monitored is returned, and it turns out to be nasty, it gets wiped out, and all the changes made are undone.
Let's take a look at what makes the program stand out:
Features
At a glance, the Webroot SecureAnywhere Antivirus interface looks complicated with lots of panels, buttons, switches, and icons. However, this program is quite straightforward. To run a scan, click the "Scan My Computer" button. If you wish to scan a specific file or folder to make sure that it's threat-free, simply right-click on it from Explorer.
There's also the background identity shield feature that secures browser sessions to protect users from clipboard snooping, keyloggers, and screen grabber attacks.
Bonus tools include a sandbox that allows users to run malicious programs in an isolated environment, making it hard for them to modify the system. The anti-malware tools dialogue box removes suspect programs manually alongside their associated Registry entries.
Malware Protection
Webroot handles threats differently than other tools. As mentioned earlier, Webroot allows programs to run until suspicious behavior kicks in. However, you remain protected all throughout. Once threats are detected , their actions are reversed. Sometimes, your encrypted files may also be restored.
Phishing Protection
Users are perfectly safe unless they haplessly enter their login credentials on any fraudulent websites. Falling for these frauds means that cybercriminals may gain access to your personal information, which is not a good thing. Webroot does an amazing job in identifying these fraudulent websites and shutting them down quickly.
Helpful Firewall
Webroot offers a feature that may be referred to as a firewall. The program does all the hard work looking out for new and untrusted processes connecting to the internet. The user gets alerts about new connections and is requested to deny or approve them.
Webroot SecureAnywhere Antivirus classifies programs as good, bad, or unknown. The good programs are left alone, the bad ones are eliminated, and the unknowns are monitored. Generally, the firewall ups its game if an active infection is detected.
For Experts
Just like other modern antivirus programs, Webroot SecureAnywhere has features for experts and features for professionals. If you really want to see what Webroot is doing behind the scenes, you can open the Reports page and check its activity and history.
Also, like other antivirus programs, this, too, comes configured for maximum protection. If you dig a little, you will find a ton of settings.
Conclusion
Webroot SecureAnywhere Antivirus is an amazingly lightweight tool that boasts lots of features. It does an amazing job cleaning up malware from infected software. This impressive program also runs smoothly alongside other antivirus programs, and the combination should do a great job keeping you safe.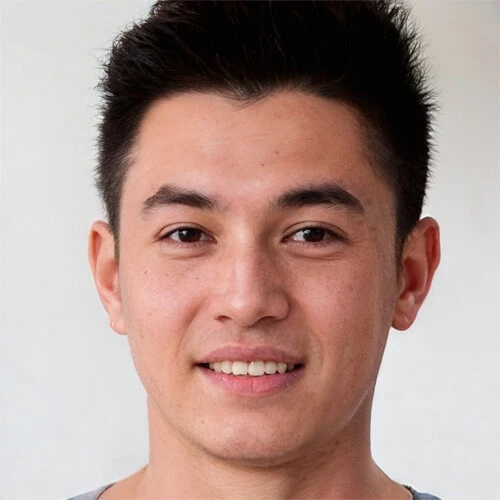 Vic is a search engine optimization expert, helping to optimize websites to make them more user-friendly. He's been in the industry for more than 10 years, and his work speaks a lot about his experience and expertise in the IT and digital marketing fields. 
Vic is the one in charge of keeping our website running smoothly and efficiently, to make sure that our readers have a wonderful experience while visiting the website. He's good at troubleshooting errors and fixing Windows issues that come up either when playing games or working on the computer. 
Vic is a certified gadget freak who feels the need to surround himself with cutting-edge technology. And this passion has helped him a lot in creating content that informs and guides users on using and troubleshooting the latest technology. He is an avid researcher who is always hungry for the latest news and updates on the most cutting-edge technology.