PC geeks nowadays have their own choice of tool for dealing with processes and programs that start up automatically. While some choose the more popular ones, others prefer the tools that have been proven and tested reliable. Among the latter tools is Autoruns.
What is Autoruns?
Back then, programs would launch at startup if they are added to the Startup folder in the Start menu. However, as technology advanced, people have become more tech-savvy that they found new ways to make programs load automatically when they wanted.
Cybercriminals soon discovered how to make software programs that are sneakier in nature. They have figured out how to automatically load programs through drivers, helper objects, services, schedule tasks, or even via advanced hacking techniques. Because of this, the need to manually check these autorun programs is necessary.
But, wait. Autoruns might just save the day. Of course, you can use Process Explorer to browse through the list of processes and monitor which ones are consuming huge amounts of resources. However, this also means you have to repeat the entire process every time you restart your PC.
This is when Autoruns comes helpful. It allows you to see all the programs and processes that are being loaded on your PC and disable them in just a few clicks.
The Pros and Cons of Autoruns
As with all PC software, Autoruns has its own fair share of pros and cons. These are as follows:
Pros
It's free!
It's easy to install.
It has a straightforward user interface, making it easy to check all active processes and programs.
It thoroughly tracks all installed programs and processes.
Cons
Some malware applications might not be registered within active processes, making it sometimes useless when detecting problems.
Deleting or disabling processes won't remove any remnants of malicious programs from the hard disk drive.
Infections and problems that appear on multiple user accounts might need to be removed per user account.
How to Use Autoruns
We know you're excited to learn how to use Autoruns. But let us first start with the basics.
When you launch Autoruns, you will see all the processes and programs that are being started automatically on your PC. It is worth noting, though, that Autoruns will hide all in-built programs and processes that Microsoft has set to automatically start upon startup.
Disabling Processes
To disable a process, simply tick the box next to it, and that's it. Repeat the process to all items on the list that you don't need. Finally, reboot your PC to ensure the changes take effect.
Verifying Code Signatures
When you navigate to the Filter Options menu, you will see a useful feature: Verify Code Signatures. This will give you hints about whether or not a digital signature is verified or analyzed. Items in pink are usually not verified.
Checking the Tabs
Autoruns may be a simple tool, but don't underestimate what it can do. It has several useful tabs that you need to be familiar with. Some of them are:
Logon – This displays all the processes that are automatically loaded at startup.
Explorer – This lists all add-on components that can possibly load themselves into Windows Explorer.
Internet Explorer – This can be used to work on other people's computers and it lists out all the browser helper objects, toolbars, and browser extensions that are often used by malware entities to spy on a victim.
Services – This tab displays the services that malware entities use to hide. Just be careful when disabling items on this tab because some are important Windows processes.
Drivers – This tab shows possible device drivers that contain malware components.
Wrapping Up
As you see, Autoruns plays a vital role in your Windows device. Not only does it help you identify resource-heavy processes, but it also allows you to disable them in just a click. However, when you use this tool, make sure you know what processes or programs you are dealing with. Disabling an important process might cause irreversible damage to your PC, which you probably don't want to happen, right?
Though Autoruns is a reliable tool itself, oftentimes, you need to step up your game to ensure no threats make it to your device. We recommend that you regularly scan your PC with an anti-malware tool to keep malware components and viruses at bay. We also suggest that you keep your computer free of junk files by using a PC repair tool. With these two additional tools, you should enjoy a smooth and error-free experience.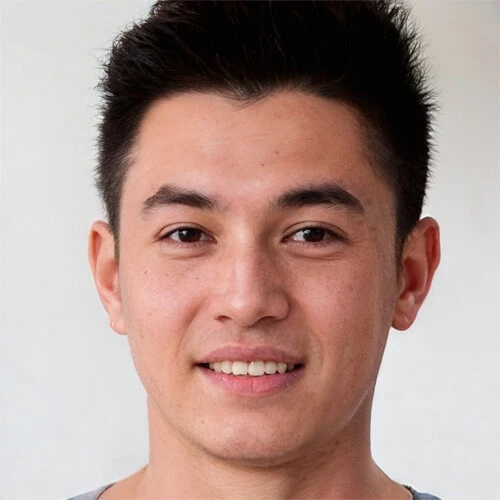 Vic is a search engine optimization expert, helping to optimize websites to make them more user-friendly. He's been in the industry for more than 10 years, and his work speaks a lot about his experience and expertise in the IT and digital marketing fields. 
Vic is the one in charge of keeping our website running smoothly and efficiently, to make sure that our readers have a wonderful experience while visiting the website. He's good at troubleshooting errors and fixing Windows issues that come up either when playing games or working on the computer. 
Vic is a certified gadget freak who feels the need to surround himself with cutting-edge technology. And this passion has helped him a lot in creating content that informs and guides users on using and troubleshooting the latest technology. He is an avid researcher who is always hungry for the latest news and updates on the most cutting-edge technology.