If you're a gamer, then chances are that you've come across this little tool before. Autoclicker.exe is an EXE file used to automatically click the mouse at an incredibly fast rate so that your character can move quickly in-game and defeat enemies quicker than ever before. It's not cheating though! It's just an autoclicker that automates the process of clicking to make it easier for some people who have difficulty with a mouse themselves. If you want to find out more about how it works, then read on.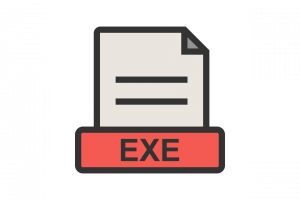 Do Autoclickers Work in the Background?
Using an autoclicker is one of the most common game hacks that players like to employ. It is a type of software or script designed to automate clicking. An autoclicker program is usually triggered to generate input, in the form of clicks, that has been recorded at an earlier time or generated from various settings. So, simply said, an autoclicker is basically a program that simulates mouse clicking.
Autoclickers are usually used to mimic clicks. This is useful for when you frequently use your mouse to click on any software. However, this is mostly used in online games. All you need to do is press the hotkey designed to initiate the clicks and you're all set. Because it can be set to work in the background, this software makes clicking fully automated and hassle-free.
What Does a Free and Open-Source Auto Clicker Do?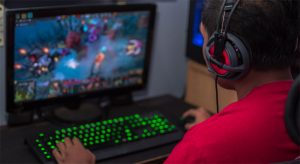 Generic autoclickers are generally simple. They imitate clicking actions and often work with a computer program. It runs with the program at the same time and acts as if a physical mouse button is being pressed.
Advanced autoclickers are able to perform complicated actions. They can also be customized for a specific program, which usually involves memory reading. Customized autoclickers are usually designed for online games.
Advanced autoclickers enable the user to automate almost all mouse functions, including simulating an entire set of keyboard inputs.
Here are some of the common actions performed by auto-clickers:
Single Click
Double Click
Left click
Right click
Button Down
Button Up
However, customized autoclickers may have a narrower limited scope compared to a generic autoclicker. For example, a custom autoclicker may be designed to perform successive single clicks only, which is what the user needs for a particular program.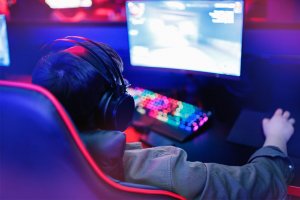 Autoclicker apps are popular among players of role-playing video games since the player has to repeat the same action, over and over. Minecraft is one of the popular sandbox games where auto clickers are widely employed.
Autoclickers are considered automation software because they basically do the clicks for you — usually at a more rapid pace than what is considered normal. And this is how online games that ban the use of auto clickers are able to determine the users who are cheating.
Yes, using an auto click can get you banned from your game. It is considered a form of cheat, which is unfair for other players. In a shooting game, for example, the autoclicker allows the player to shoot at a rapid pace, which means clicking rapidly, without lifting (or pressing) a finger at all.
Most autoclickers are designed for computers because it is the original device with a mouse. However, auto clickers have also been created for other platforms, such as Android and iOS.
Autoclicker apps provide relief from repetitive and tedious tasks. And if you think about it, the automated clicker is actually more efficient than human clicks. In terms of design, the backend of these apps is simple and lightweight, all for the purpose of carrying out computerized clicks. Some auto clickers come with a time delay setup to match human clicks.
Common Features of Autoclickers
In case you're interested in using autoclickers, below are some of the features that these programs share:
They have low CPU usage.
Settings are saved automatically.
You can follow your cursor.
Hotkeys work even when they are running in the background.
They support double-clicking and triple-clicking.
They are virus-free.
Two Popular Auto Clicker Modes: Prespecified and Dynamic Cursor Location
Autoclicker programs can automate redundant and repetitive mouse clicks. They can be automatically set to click on a text, icon, or image. The clicks can also be generated manually or automatically.
A reliable autoclicker with two modes is a popular choice among gamers and the like. In such a setup, users can work in two modes: dynamic and prespecified. In the dynamic cursor location mode, the mouse click can be done anywhere. As for the prespecified cursor mode, it is set prior to running the program.
Is Auto Clicker a Safe File?
There are several auto clicker apps for different platforms, so users are wondering whether this file is safe. Well, as long as the autoclicker EXE file was installed from the developer's website, then it should probably be safe to use.
When you install an autoclicker EXE file on your computer, it is normal to find AutoClicker.exe running in the background. There are many apps that make use of this process, including OP Auto Clicker and AutoClicker Application.
AutoClicker.exe is a safe file that is associated with the auto clicker software on your computer. Here are some information about this file:
File: AutoClicker.exe
Programs: OP Auto Clicker or AutoClicker MFC Application
Developer: Microsoft
Location: C:\Users\USERNAME\Downloads\
Operating system: Windows 10/11/8/7/XP
File size: 783,175 byte
AutoClicker.exe is not a Windows system file and is not required for the running of the Windows OS. It also causes relatively few issues so it is safe to use.
However, most malware entities are known to mimic legitimate files in an attempt to avoid detection and removal. So if you're experiencing issues on your PC due to the AutoClicker.exe file or you find this process running in Task Manager even though you don't have an auto clicker installed, then what you have is probably malware.
Another way to verify whether the AutoClicker.exe file is malicious is by double-checking the file information listed above. If the AutoClicker.exe file is located in a Windows folder that is not C:\Users\USERNAME\Downloads\, especially the Windows System32 folder, then you need to stop all of its processes immediately and remove it from your computer.
How to Use an Auto Clicker?
If you know every perspective of an autoclicker, it'll be a piece of cake for you. But the way we use an autoclicker on a Windows PC and a smartphone is different. We'll explain both ways.
Guide for PC Users
You can find an autoclicker easily from any browser. Windows users can try OP Auto Clicker and GS Auto Clicker for safe automation. These are free to download and use. You don't have to go through an extensive installation process after downloading the software. Just install, open, and use.
Follow these steps to use an auto-clicker.
Step 1. Go to https://autoclicker.io/ and download the file. Now, open the autoclicker file from the download section.
Step 2. A small window will appear on your computer screen. Here you have to fill the sections such as
click intervals, click options, click repeat, and cursor position.
Step 3. Open the software or game to use the autoclicker. Drag the cursor on the target location.
Step 4. Press the Hotkey or click on the Start button. Then the autoclicker will start clicking on the
target automatically. (If you picked a location in XY coordinates, click Hotkey directly to Start).
Step 5. Press Hotkey again to Stop.
Mac users can follow the same steps using an autoclicker. They can try MurGaa Auto Clicker and DwellClick. These are paid tools but 100% secure to use.
Guide for Smartphone Users
There are tons of auto-clicker applications available on the Play Store for Android smartphones. Here are some of the free and safe to use.
Auto Clicker – Automatic Tap
Click Assistant
Auto Clicker – Tapping.
MacroDroid
Hiromacro Auto-touch Macro (Root Access Required)
The following steps almost work the same as every application.
Step 1. Download & install the autoclicker app from the Play Store.
Step 2. After installing, it'll request access to your phone. Press OK or go to the Settings>Accessibility>Auto Clicker and grant access. (Apps like HiroMacro requests Root Access too).
Step 3. Go back to the autoclicker and select a target mode. (Some apps let you record a script. Scripts only work on the screen the same as you recorded. Like tapping, swiping, and making gestures.)
Step 4. After selecting target mode, a floating panel will appear on a screen with a Pointed Dot in the
middle of the screen. From the floating panel, set intervals, number of clicks, etc.
Step 5. Open the application or game to use the autoclicker. Start the game and drag the pointed dot on the target.
Step 6. Finally, click on the Play button from the panel, and it will automatically start tapping on the target. You can stop automated tapping from the panel.
iOS and iPad users aren't so lucky with autoclicker applications. Clicker+Counter is the only hope for them unless they Jailbreak on their phone. Jailbreaking can help you get many autoclicker, but it is NOT SAFE. So go with the safest option.
Is It Safe to Uninstall Autoclicker.exe?
If the autoclicker.exe file is causing performance issues on your computer, such as frequent hangs, unresponsive screen, sluggishness, app crashes, or boot failure, then it is better to remove it from your device as soon as you can. Its damage has long outweighed its benefits, so you are better off without it. You can also choose an alternative auto clicker that won't give you much trouble.
To uninstall Autoclicker.exe, you need to uninstall the main application first. Follow the steps below to ensure complete removal:
Step 1: Uninstall Auto Clicker.
Click on Start, then type in Control Panel in the search box.
Click Control Panel from the search results, then click on the Uninstall a program link under Program.
The Control Panel looks the same for Windows 7 computers, but for Windows XP users, click on Add/Remove Programs instead.
For Windows 10/11 users, you can also uninstall programs by navigating to Start > Settings > Apps > Apps & features.
Click Uninstall, then click Uninstall once again to confirm the action.
Step 2: Run a Scan.
If you suspect the Autoclicker.exe file to be malicious, you should scan your computer for malware and delete them thoroughly. You need to use a reliable antivirus program that is able to detect even the smallest threats.
Step 3: Remove Leftover Files.
To make sure that the autoclicker file has been totally removed from your PC and it will no longer cause an issue, remove the leftover files using a PC cleaner. This would remove all traces of the app or malware, even from the deepest directories.
Common AutoClicker.exe Runtime Errors
In some cases, autoclicker.exe runtime errors happen while the autoclicker program is up and running. These errors could be a result of file corruption, missing file, or the program itself being unable to locate the autoclicker.exe file upon startup.
Here are some of the common runtime errors associated with autoclicker.exe:
Cannot find AutoClicker.exe.
Error starting program: AutoClicker.exe.
Faulting Application Path: AutoClicker.exe.
The file AutoClicker.exe is missing or corrupt.
Windows failed to start – AutoClicker.exe.
AutoClicker.exe – Bad Image.
AutoClicker.exe Application Error.
AutoClicker.exe could not be found.
AutoClicker.exe could not be installed.
AutoClicker.exe could not be launched. Class not registered.
AutoClicker.exe could not be started.
AutoClicker.exe has encountered a problem and needs to close. We are sorry for the inconvenience.
AutoClicker.exe is not a valid Win32 application.
AutoClicker.exe is not running.
How to Resolve AutoClicker.exe Errors?
If you have encountered any of the error messages above, we suggest that you follow the troubleshooting methods below. They should help you resolve the problem in no time.
Method #1: Use System Restore
To perform a System Restore, follow these steps:
Press the Windows button.
Into the search field, input system restore and hit Enter.
Click the top-most result.
Provide your administrator password when prompted.
Follow the on-screen prompts.
Wait for the process to complete.
Restart your computer.
Method #2: Uninstall and Reinstall the Problematic Software
If you encountered the error while trying to run a software program, then try to uninstall and reinstall it. Follow these instructions to do so:
Press the Start button.
Type uninstall into the search field and hit Enter.
Select Add or Remove Programs.
Locate the problematic app and hit the Uninstall button.
Follow the instructions of the uninstallation wizard.
Restart your computer once the app has been uninstalled.
Next, install the program once again and see if the error persists.
Method #3: Install Any Pending Windows Update
Some errors may be a result of not installing an available Windows update. So, it might be a good idea to run the Windows Update utility.
To run this tool, follow these simple steps:
Press the Windows key.
Type update into the search field and hit Enter.
Click the Check for Updates button.
If an update is available, press the Install Update button.
Restart your device once the update has been installed.
Summary
Autoclicker.exe is a free, open-source application that allows you to automate clicking on links or performing other repetitive tasks in your web browser. The software has been around for nearly two decades and it's still popular today because of its simplicity and versatility.
Autoclickers are useful for automating clicks, especially for gamers. However, if they are behaving suspiciously or it is triggering some errors on your computer, it would be better to remove it and find a better alternative.
We hope this article was helpful if you were curious about what autoclicking can do for you! If not, let us know in the comments below – we want to hear from our readers so we can provide them with valuable content they'll find interesting and useful.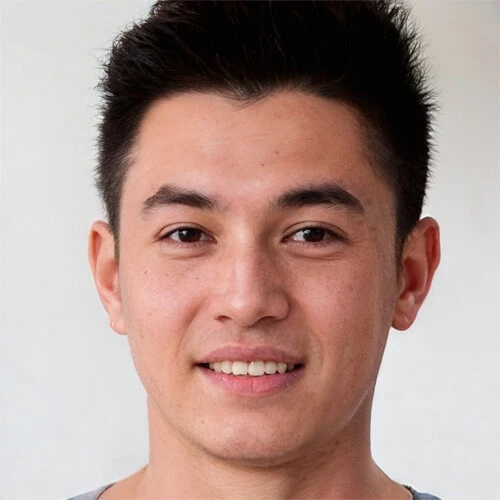 Vic is a certified gadget freak who feels the need to surround himself with cutting-edge technology. And this passion has helped him a lot in creating content that informs and guides users on using and troubleshooting the latest technology. He is an avid researcher who is always hungry for the latest news and updates on the most cutting-edge technology.
Vic is the one in charge of keeping our website running smoothly and efficiently, to make sure that our readers have a wonderful experience while visiting the website. He's good at troubleshooting errors and fixing Windows issues that come up either when playing games or working on the computer.