Remaining private while surfing the internet is important. The need for online privacy is nothing new as the web is filled with snooping vultures. Then again, given the nature of online threats, achieving complete online privacy might be quite a difficult thing to do.
All this said, the [sc name="use-of-vpns"] is highly recommended. However, despite receiving a great reception from the online community, VPN protection is not enough to mask one's information. This is especially true when it comes to payment details, particularly when using platforms such as IPTV that require subscription purchase.
With Abine Blur, it's possible for one to make an online payment without having to reveal their credit card details, email address, or phone number. The program offers intense security and privacy measures. The service also promises seamless online security processes complemented by top-notch features such as password manager, email masking, and credit card burner. The software serves as a browser extension that gives you the option to go under the radar just by clicking on the button left afloat on your browser after its installation.
Blur is among the core products of the Abine brand. It runs discreetly in the background without affecting browser performance, blending perfectly and seamlessly with your online daily activities.
Apart from that, the program is well-known for its friendly approach, delivering a simple password manager that is easy to maneuver. This makes it one of the most preferred options among users looking for a simple to use solution that promises online privacy.
Despite not having all the top features found in some of the top premium password managers in the market, it consists of essentials that are enough to get you by.
The highlight of this review is the burner credit card number offered by Blur. This security feature lets users create a unique credit card number which masks the actual one when making an online purchase.
Abine Blur Pricing
They say good things don't come cheap. Abine tries to defy the odds by offering a reasonable price range for their products. At only $39 per year, users can enjoy Blur's premium basic plan. The free version offers an impressive list of features that let you enjoy a competitive password manager. The individual version is not as extensive as you would think, but it comes at a price of $2.20 per month.
There are 3 premium subscription options currently on offer. The most popular plan according to Blur's official site is the Yearly Unlimited which gives the user complete privacy and anonymity. This Unlimited Plan can save you in the long run despite presenting a hefty fee compared to other plans on offer. New users on this plan do not have to pay a card creation fee of about $2.
For those not looking to use the card creation feature frequently, the Basic plan may be ideal. The Basic Plan provides all features available in the Unlimited Plan but users must pay a transaction fee of $2 each time they use the Masked Card feature.
How to Use Abine Blur
Blur is a browser extension compatible with most of the leading platforms such as Chrome, IE, Edge, Safari, as well as Opera. When installed, it adds a single button on the browser's toolbar. When clicked, the button reveals a small tray with 4 main functions, including Wallet, Accounts, Tracking, and Masking.
Here is an overview of how Blur works:
Syncs all of the devices securely
It is normal to log into your accounts remotely using several devices. This security tool lets you backup all of the masked data on the cloud such as login credentials and payment details so that you don't have to worry about changing devices. When syncing data, secure Blur servers are used, encrypting data locally to ensure maximum privacy.
Block Ads, Secret Data, and Hidden Trackers
Most websites allow third-party services to watch your online activities for monetary gains. Blur prevents these ill-mannered goons using the auto-tracking script blocker. This feature also prevents target images from showing on your end. It also blocks other sorts of tracking techniques used by cybercriminals.
Auto-fill forms
Just like most of the leading password managers, Blur also allows users to auto-fill forms without having to key in their sensitive information. This helps in preventing keystroke monitors from obtaining vital information.
Abine Blur Key Features
Since privacy is the ultimate goal of using Blur, should you be worried about the amount of information you're giving to them? Not really, since the service presents a precise data policy which indicates the information retained by Abine and the one that is out of the company's reach.
For instance, passwords and other credentials related to sensitive sites are encrypted locally on your device to prevent the company from reading them. Even though the company retains payment information as per the US government's requirements, it doesn't share them with any third-party services for marketing or financial gains.
Abine Blur Pros and Cons
Pros
Affordable individual subscription plan
Offer seamless features
Competitive free version
User-friendly interface
Silent background operation
Cons
Premium business plan is quite expensive
Abine Blur Review
VPNs and TOR browsers are the keys when masking online activities. However, if looking for a complete blackout to your activities and online purchases, Abine Blur is a worthy investment. The service does an incredible job in preserving your online privacy by masking both your payment details and personal information, such as email addresses and phone number. It offers a complete toolset that is unique and reliable.
Not only does the service offer a user-friendly and robust functionality, but it also protects sensitive data in a trustworthy manner. The pricing setup is not a home run per se, but it manages to play within the industry's average line.
The free version is also impressive, offering features only found in premium plans with standalone password managers. If you want to achieve maximum protection when surfing the internet, this is a great online privacy solution with plenty of features to play around with.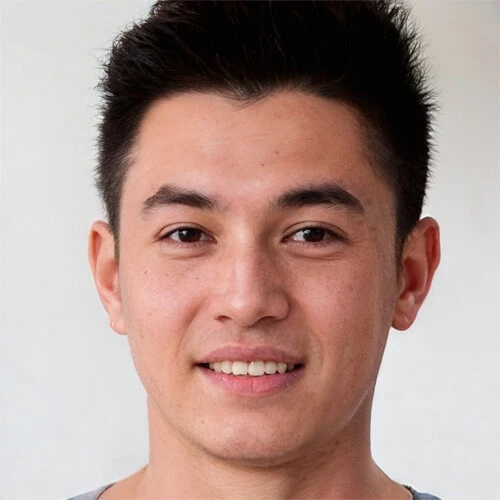 Vic is a tech enthusiast who loves to be up-to-date with the latest and greatest technology in the world. He creates content that educates and helps users with their tech-related questions. Vic manages our website to ensure that our readers have a seamless experience while browsing. He excels in troubleshooting errors and resolving Windows issues for gaming and work purposes.