With the way things are going right now due to the pandemic, investing in a cloud service will play a very important role in how businesses operate over the next few months or years. This is because most businesses will be switching to digital, even the brick-and-mortar establishments. As businesses go online, they will need cloud solutions to manage their files, update their database, and handle their business processes with.
One of the popular cloud solution providers in the market right now is CertainSafe. This service, also called the Digital Safety Deposit Box, claims to be the most secure digital vault ever invented for businesses of all sizes. This CertainSafe review will let you understand whether this claim is valid by looking at the features, advantages, and disadvantages of this service.
What is CertainSafe?
Almost everybody that uses the internet these days is using the cloud, intentionally or unintentionally. If you have Google Photos on your phone, an iPhone connected to an iCloud account, or Microsoft Office apps, then you're already using cloud storage. This is because most of these apps use the cloud to store and manage files. However, using the cloud means that anyone who has access to your account details will also have access to your files.
If you're not using encryption to protect your files and data in the cloud, you could be in big trouble. Whether those files are personal or business-related, a data breach will have catastrophic consequences. This is where CertainSafe comes in.
CertainSafe provides a completely secured and fully compliant digital cloud storage where you can save your important data online and keep them protected against attacks. According to its website, CertainSafe uses the same military-grade encryption technology used by the government, data centers, as well as state healthcare exchanges to protect your private data from cyber theft.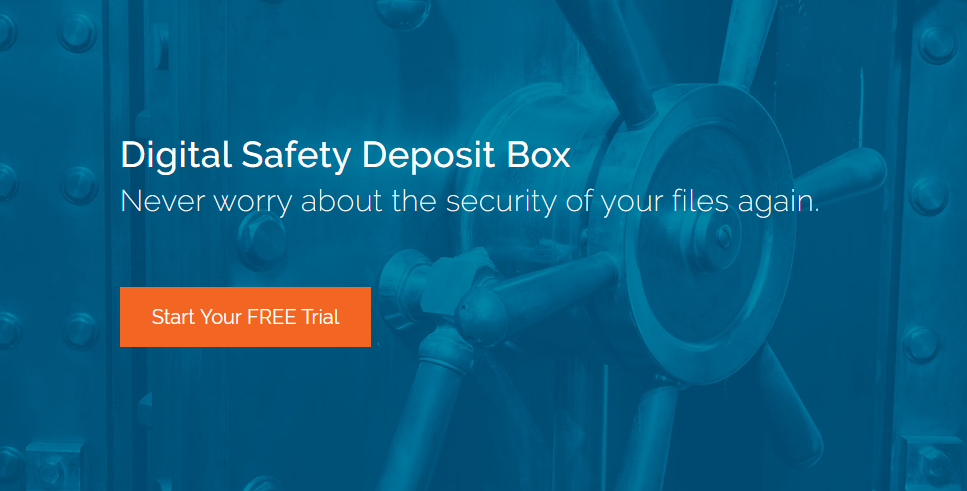 Here are the features of CertainSafe:
Secure portal – This service allows you to store any file format securely online. You can store photos, documents, videos, audio, and other types of files.
Easy collaboration – You can securely communicate with your customers, staff, or guests using the secure chat feature. You can also see exactly who is sharing the file and what permissions are granted to him or her.
No app – You don't need to download or install anything because all you need is to log into CertainSafe from any browser on your Windows, macOS, iOS, or Android device.
Convenient file management – You can easily view, move, rename, comment on, and download any files, while retaining all previous versions of the file. You can also quickly add new users and assign them roles.
CertainSafe Pros and Cons
If you subscribe to CertainSafe, you don't have to worry about installing any apps because all processes are done in the cloud. There is no desktop or mobile app to download, but you can access the service from any device anywhere in the world. All you need to do is sign into your account on any browser. From there, you can add files, manage them, chat with staff or customers, and do what you need to do with your files.
We mentioned earlier that CertainSafe uses military-grade encryption to secure your files, which means that even if it gets stolen, nobody would be able to decipher your data. Not even CertainSafe. This is thanks to the MicroEncryption technology which spreads your keys and files across multiple locations. Just make sure to remember your password, otherwise you won't be able to access them as well.
Because your data is split into multiple sections and saved on different locations, hackers won't be able to make sense of your data, if ever they were able to get past the server's security, which is a very tough task in itself. The only way your data would be stolen is when you're tricked into giving up your login details to someone else — which can be a challenge as well, due to the anti-phishing measures set up by CertainSafe. You see, whenever you sign in, the website will display a specific image and phrase that you indicated when you signed up. This means that when you don't see that image and phrase, you're logging into a fake website meant for stealing your credentials. It would have been better if the service offered two-factor authentication, which, unfortunately, CertainSafe does not offer.
One thing that is not impressive about CertainSafe is its website interface. When you log into the web-based app, you'll be greeted by a functional, yet clunky and outdated interface. It doesn't have the modern and sleek look of other cloud-based storage services, such as Dropbox and Google Drive. Although CertainSafe does what it ought to do, the web interface could use some improvements.
It is up to you how you want to organize your files and folders to keep everything in order. You can add the files by simply dragging them into the browser window.

In terms of pricing, CertainSafe is a bit on the expensive side. You can get a 30-day trial for free without giving up your credit card details, but you'll have to pay $12 per user per month for 100GB of storage space. And if you need more space, you need to shell out another $48 every month to get 500GB of space.
How to Use CertainSafe
Although CertainSafe might have an outdated-looking web app, it functions relatively smoothly and efficiently. To use the service, you need to visit the CertainSafe website and click the Try for Free button on the homepage. You can choose to directly subscribe to the 100GB storage plan, contact CertainSafe for a custom quote, or sign up for the 30-day free trial. It is always recommended to choose the free trial so you know how the service works before committing completely to a plan.
Once you choose the free trial, register for an account and fill up the necessary information to create your account. However, you won't be asked for your credit card details so you don't need to worry about canceling after the trial period, in case you don't want to continue using the service. After you've created your account, you can start adding files to your secure storage.
The Verdict
CertainSafe is a cloud storage and security solution that is secure and easy to use. You can store your files on the cloud without having to worry about unauthorized access or data leak. It might be a little pricey for regular users, but for businesses and enterprise users, this cost will definitely be worth it.
Give us some love and rate our post!