Reading time:
5
Minutes
Renowned startup founders have often been linked to reliance on great and powerful software tools. But the journey of managing and controlling a software startup is usually harrowing. More often, most people believe in a range of software tools that they believe in providing adequate solutions to their startups. Usually, they will always need to grow faster, develop outstanding links, and all that. There are many different types of software tools. Ranging from communication, sales, dashboard reporting to marketing, startup founders have found the best in these free software tools.
Google G Suite
A software startup relies on this powerful free software tool for all emails, documents, and company-related functions. With the tool, any startup can develop consistency in limitless documentation. This software tool is just enough to save you from frequent backups.
Al Tepper
An outstanding free tool reliable to almost all startups is AI Tepper. Anything related to the calendar, email, and storage in the cloud is already sorted out courtesy of this tool. Usually, many businesses set this tool at the epicenter of most functions. Some businesses can't even run well without AI Tepper.
Google Keep
It's a common software tool used by most business owners. For increased productivity levels, many businesses and startups rely on Google keep. It has lots of features that will give you the best experience. Ranging from flexibility to collaborations, the application has everything sorted for you.
Slack
It's another common and powerful software communication tool. Slack enables outstanding communication, which gives your team a chance to stay up to date with products, and the progress of an entire business. With slack, all the business notifications, marketing notifications, and sales notifications are centralized to give your team a perfect experience.
Google Data Studio
With Google Data Studio, startups can always consistently keep track of web metrics ranging from spreadsheets to Google Analytics. After that, there is always aggregation of the data on some attractive dashboards. It's loaded with lots of features you can always opt for.
Instagram Marketing & Advertising
It's a common platform known to many for marketing purposes. Usually, with Instagram, brands can link and root their connections with a vast range of customers. The application boasts a huge range of internet users and therefore serves as the hottest spot for landing interested and long term customers. The platform is just good enough for posting your services, products, and building brand awareness among more.
SEMrush
You need to know more about your website or that of your competitor? Then think of SEMrush. It's a handy and reliable tool that will give you the best just at the input of a URL on a search engine. In the end, you will gain access to a vast range of data that can help you improve and adjust your SEO efforts.
Twitonomy
Just as the name sounds, it's a Twitter tool for analytics. It is essential for providing wide visual analytics on individual hashtags, mentions, tweets, and more.
Hootsuite
Hootsuite is a common application that can take control of all your social media accounts just in a single platform. One wonderful thing about Hootsuite is that it provides a free option for creating an account. Usually, the free option targets in helping smaller businesses to step up in the journey of social media marketing. It has many features that are of help to most startups. Just a trial, and you have your business already moving to the next level.
Moz
You might not have encountered Moz, but it is an essential software tool as well. Moz boasts an Open Site Explorer essential for giving an outstanding profile of any given website. With Moz, you can gain a lot of metrics about a website and also be able to check on the site's quality.
Small SEO tools
If you are looking for an online platform where you can get all the useful tools, then SmallSEOTools can be your choice. This online platform is famous for providing free utilities to its users. Whether you want to use a plagiarism checker, keyword rank checker, or backlink checker, you can find all these tools under a single roof. You don't need to visit various sites to use different tools anymore, as this platform is having all these amazingly useful online facilities for their users free of cost. You also don't need to install any web-based application for this purpose.
TubeBuddy
It's a common tool that's YouTube certified and helps startups advance in general awareness and sales through video marketing. With TubeBuddy, you'll always be accountable for the time spent creating promotional content for your startup.
Reddit
Reddit is a powerful tool that features a combination of information sharing principles, privacy protection, and a wide range of features. With Reddit, startups can always go for immediate target customers and even enhance customer networks worldwide. It provides a unique platform for sharing with people we always desire for.
WooRank
It's an excellent tool that's even provided in the free version. With the free version, you can be able to keep track of your site's performance and identify ways of improving your startup. With WooRank, you can always identify your level based on technical error ranking, keyword suggestions. Furthermore, you can get enlighten tips to improve page load speeds. The premium version is even loaded with many more features.
Startups do not often limit themselves to these software tools. Hubspot, Google Analytics, Sniply, Quora, Website Optimizer, Yoast SEO, Hotjar, Google Tag Manager, CRM software, and many more platforms are loaded with many features and services for that can be relied on by startups.
Aeroleads
Aeroleads is an Email finder tool and is used by B2B companies for lead generation. It offers a free trial to the users to generate their prospect list. The software has its own database where you can easily find your target prospect's email, phone number, company, designation and their address. All in one lead prospecting tool for your business.Aeroleads is an Email finder tool and is used by B2B companies for lead generation. It offers a free trial to the users to generate their prospect list. The software has its own database where you can easily find your target prospect's email, phone number, company, designation and their address. All in one lead prospecting tool for your business.
Conclusion
Just like any other startup founders, you can also be on a journey to becoming successful in the sector. But without support, all can seem way difficult. As an immediate remedy, you can rely on the number of software tools explained in this piece. These tools will give you the very best desirable experience, and as a result, you will keep growing day by day. Only stick to them and rely on them effectively.
Give us some love and rate our post!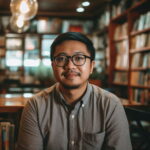 Vic is a tech enthusiast who loves to be up-to-date with the latest and greatest technology in the world. He creates content that educates and helps users with their tech-related questions. Vic manages our website to ensure that our readers have a seamless experience while browsing. He excels in troubleshooting errors and resolving Windows issues for gaming and work purposes.