Reading time:
5
Minutes
With cybersecurity becoming a hot topic right now, having a reliable antivirus is a must for all users who connect to the internet. Whether you're simply browsing or downloading a file, you need to make sure that no malicious software gets into your computer and causes trouble.
Avira is probably one of the oldest security software around, which means that it has stood the test of time. It has a free and paid version, with both plans offering comprehensive security solutions for different users.
What is Avira Antivirus?
Avira offers several suites of protection packages for web users. Avira's product range starts with Avira Free Antivirus, which offers protection against known malware for free. This interesting product has quite a lengthy feature list, which includes an antivirus, malicious URL filtering, PC optimization, free VPN, and a lot more. Although the free antivirus is equipped with a great antivirus engine that protects you against a wide range of threats, this tool does not include scanning of downloads or email attachments. The URL filtering function is also limited to browser extensions only and there is no customer support. You also have to deal with ads, too.
When you upgrade to the Avira Antivirus Pro version, you get access to automated scans of USB devices, scanning of downloads, torrents and cloud storage, faster cloud scanning, an extra layer of ransomware protection, system-wide URL filtering, and premium customer support. The Avira Internet Security Suite, on the other hand, includes a software updater to make sure your programs are always up to date.
If you're looking for the best value in the range, Avira Prime should have what you need. It has all the perks available in Internet Security, premium licenses for both Android and iOS apps, unlimited use of Avira's Phantom VPN Pro, a software updater for Windows and Android, and a Windows system optimizer.
Avira has desktop apps for Windows and macOS, as well as mobile apps for iOS and Android devices.
Avira Antivirus Pros and Cons
Avira is popular for its security-centric approach, as well as its antivirus tools that help protect users both online and offline. But you probably don't know is that Avira also includes real-time defenses, shielding you from all types of incoming attacks anytime. Avira does a great job of detecting a variety of threats, thanks to its massive library of malware and a powerful scanner. Avira also protects against potentially unwanted applications, which can sneak into your PC even when you least expect it.
Here are some of the advantages of using Avira:
Reliable Security
Avira's security features are impressive, according to the evaluation of most major testing labs. Avira's antivirus tools are focused exclusively on protecting against malware, gaining it perfect scores for protection, performance, and ease of use. According to the tests conducted, Avira was able to protect against all threats it detected.
Customizable Scans
One of the cool aspects of Avira is that it offers highly customizable protection. If you don't want to hassle of fussing over your antivirus security, you can configure the app in a set-it-and-forget-it mode. This means that the antivirus will run according to how you set it up initially. But if you're looking for more personalized protection, you can customize the way Avira scans your computer.
You have several options when doing a scan. You can do full scans, which means going through everything on your computer. Or you can opt for a quick scan, which only looks at major files and folders. You can even specify which folders to look at. The scans look for any active malware, worms, and other viruses that may have infected your PC. Although getting full protection is generally good, but having the option to choose your own security level is better.
Automatic Malware Removal
When it comes to malware protection, Avira is more active than passive. It automatically deals with any malware detected, even when you are not running a scan. Avira can also detect and delete malware that is just hiding on your device, even if it is not active. Avira might not have its own firewall, but it does help optimize your Windows firewall.
Real-Time Protection Against Threats
When you download a file or an email attachment, it is possible that you're putting your security at risk because you have no idea what's inside. This can get your computer infected with malware or other threats. Avira checks any files in real-time before you click to open them, then lets you know if it is malicious or not. If it detects a new threat, Avira will automatically update its library so that the app is able to catch the threat before it even gets to your system. This keeps you safe from new malware and other threats that might still be unknown to security companies.
Avira is packed with a wide range of security features, and it performs well in terms of malware protection. However, several users complained that Avira can be taxing to the system. The app can be resource-intensive, particularly when performing full scans. So if you want to use Avira, make sure that your hardware is robust enough to avoid performance issues.
Another downside of Avira is that most of the good features are available only with the Pro or Premium version. For example, the Avira Free Antivirus might have a VPN feature, but it is only limited to 500MB per month, which won't be enough for a single internet session. You have to upgrade to Premium to enjoy unlimited VPN service.
Plans and Pricing
The Avira Free Antivirus does not cost anything. All you need to do is download the app from the Avira website and create your account. If you want to upgrade to the Avira Antivirus Pro, that would cost you $31.99 per year for a single device, $40.99 for three devices, and $49.99 for five devices.
If you want to take your internet security to another level, you can subscribe to the Avira Internet Security plan for $40.99 a year for one device, $49.99 for three devices, or $58.99 for five devices.
The premium package, Avira Prime, costs $69.99 per year for five devices and $90.99 for unlimited devices.
How to Use Avira Antivirus?
To start using Avira, you need to go to the company website and choose a product you think is perfect for your needs. You can download the free antivirus directly from this page, then install it on your device. You don't need to enter your payment details or sign up for an account to use this free program. However. creating an Avira account should help you keep track of the Avira products you use. It is also handy for when you need to download the antivirus on multiple devices.
Once you have downloaded the app, which should be about 6.0MB in size, double-click the file to initiate the installation and follow the installation wizard. This should begin downloading the entire antivirus app. Once done, you will be greeted by the interface, which you can start customizing. You will be asked to perform a full scan before anything else, so make sure you plug in your charger and that no other processes are running on your computer. Avira will automatically take care of the detected threats so you don't have to do anything else, except configuring your antivirus.
Bottomline
Avira antivirus has decent malware protection that can be customized exactly the way you want, but the app consumes too much of your system's performance when running a scan. The Avira Free Antivirus should be enough to give you basic protection, but if you want more features, you can try upgrading to the Pro or Prime version.
Give us some love and rate our post!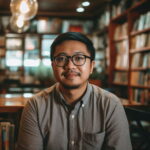 Vic is a tech enthusiast who loves to be up-to-date with the latest and greatest technology in the world. He creates content that educates and helps users with their tech-related questions. Vic manages our website to ensure that our readers have a seamless experience while browsing. He excels in troubleshooting errors and resolving Windows issues for gaming and work purposes.