Reading time:
4
Minutes
Apple released iOS 9 in 2015 packed with key features and functionalities that they deem useful for IT administrators. One is the Volume Purchase Program (VPP).
VPP is a special app store that allows businesses to purchase software licenses in bulk. It is also a Apple service that allows organizations to manage, install, remove, and update apps among multiple users. Through VPP, organizations can assign and install apps to specific devices, such as corporate iPhones, so the IT department won't have to send or install apps directly to an employee's personal device.
It was in 2010 when Apple first launched VPP. Since then, the service has evolved. Before, it involved long codes that were meant to allow one-time purchases only. Today, it has become more modern and user-friendly.
However, even with the service's popularity among organizations and businesses, Apple has been receiving a number of reports and complaints about getting Configurationutilitykit.vpp.error-0x2583(9603) when using VPP. What is this error about?
What Is ConfigurationUtilityKit.vpp.error?
Apple created a tool that will make it easier and more convenient to configure a number of devices in an organization. It's called Apple Configurator 2. Although it serves as a management tool for iOS devices, it's actually an application that needs to be installed on a Mac.
While Apple Configurator 2 seems like a handy tool for big groups, sometimes it can be a cause of headache. Some users have tried to load apps that they want to manage onto the tool only to find the error message "An unknown VPP error has occurred. Empty response from SharedData service [ConfigurationUtilityKit.vpp.error – 0x2588 (9608)]."
When this error message appears, many users usually think that it's only showing because Apple's VPP site is down. But the real reason is that Apple's VPP site is malfunctioning. You can still connect to the site, but you just can't do anything on it. So can it be fixed?
How to Troubleshoot ConfigurationUtilityKit.vpp.error
Are you an IT administrator of a huge organization that is using Apple's VPP service? Did you encounter the configurationUtilityKit.vpp.error? If that is the case, here are some possible workarounds you should try:
1. Restart Your Mac.
Sometimes, simply restarting your Mac will fix the problem. To do this, hit the Apple button on your screen and select Restart. Alternatively, you can also press and hold the CTRL+ Eject keys. Wait for a dialog box to appear and select Restart.
2. Sign Out of the VPP Store and Sign In Again.
If restarting your Mac doesn't get rid of the error message, consider signing out of the VPP store and then sign in again. You can try it here.
3. Log Out of Your Apple Configurator 2 Account and Log In Again.
After trying to sign out and sign in again on your VPP Store account and you notice that the problem still persists, try to log out of Apple Configurator 2 and log in again. This solution has worked for some, so it's definitely worth a try.
4. Uninstall and Reinstall Apple Configurator 2.
It is possible that the Apple Configurator 2 software you are using is at fault. So uninstalling and reinstalling it again might resolve the problem.
Here's how to do it:
Go to the Mac Apps Store and download the Apple Configurator 2 software.
Once downloaded, double-click on it and select Install App.
Open the app and accept the License Agreement.
Now, if you have already used the older version of the software, you might be prompted to migrate to the new version. To continue and apply the migration configurations and settings, click Next.
Hit Close once the migration process is complete.
5. Install Apps One at a Time.
Still seeing the error message? Try installing apps one at a time. It is likely that Apple Configurator 2 might be having difficulties with multiple app installations.
6. Update MacOS.
Errors often arise because of an outdated macOS. To update your macOS, follow these steps:
Go to Apple menu and choose System Preferences.
Select Software Updates.
If there are any available updates, hit the Update Now button. The installation process should now commence.
You will receive a notification once the update process is complete. Now, change your system settings to automatically download available updates. Go to Apple menu and choose System Preferences.
Select App Store.
Click Download newly available updates in the background. Your Mac should send notifications once new updates are ready to install.
7. Clear System Trash.
Some errors like configurationUtilityKit.vpp.error are triggered by system trash that have built up over time and have taken up valuable system space. Deleting them might make a difference on your overall system performance.
To quickly clear system trash, use a reliable Mac cleaning tool. In just a few clicks, you can get rid of broken download files, old macOS updates, diagnostic reports, and browser cache. With all these unnecessary files deleted, you can free up valuable space and restore your system's efficiency.
Summary
When some Mac users encounter errors, they get discouraged and decide to discontinue the use of the apps where the errors popped up. But now that you know that configurationUtilityKit.vpp.error can be easily fixed, we hope that you do not discontinue using Apple's VPP. After all, it's a handy service that is loaded with organization-friendly features.
Do you have other VPP-related problems that you want to fix? Share them with us below!
Give us some love and rate our post!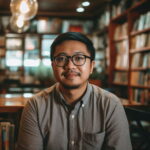 Vic is a tech enthusiast who loves to be up-to-date with the latest and greatest technology in the world. He creates content that educates and helps users with their tech-related questions. Vic manages our website to ensure that our readers have a seamless experience while browsing. He excels in troubleshooting errors and resolving Windows issues for gaming and work purposes.