When it comes to professional audio editing, Logic Pro is one of the most popular choices in the Apple market today. It is an all-in-one suite for audio recording and editing, movie production, and video game development. Logic Pro X, the latest version of the app, was released last January 10, 2019, packed with new features, improvements, and bug fixes.
This tool is quite helpful when you're using it for work. But how do you feel when Logic Pro X suddenly opens on Sierra? It can be annoying, especially if it happens several times while you're working on something else. And this is what Logic Pro users have been reporting recently.
Logic Pro X opens itself randomly and users have no idea what triggers the launch. Some users have noted that the app launches regardless of whether they are actively touching their computer or not. This problem occurs mostly on Macs running Sierra, but it could also appear in other versions of the macOS.
Why Does Logic Pro X Suddenly Open on Sierra?
This problem could be caused by either the macOS or the Logic Pro X app itself. Third-party apps and incorrect settings on macOS could cause Logic Pro X to open randomly. But it is also possible that the app itself is defective.
This article will show you three methods to prevent Logic Pro X from launching when you don't need it to.
How to Stop Logic Pro X From Randomly Opening
Prior to troubleshooting, you might consider updating all Logic Pro drivers and removing unnecessary files that could affect performance. A tool like Outbyte macAries may help with the latter. After performing these steps, restart your Mac to see if there's a difference.
Method #1: Make Sure That Logic Pro X Is Not Set to Open During Startup.
Some apps, when installed, are set to launch automatically when your computer boots up. This makes workflow faster and easier because the apps you need will be ready for you to use when you turn on your computer.
Unfortunately, some of these apps and features can get in your way or cause issues, just like the Logic Pro X problem. So if Logic Pro X opens itself on macOS Sierra, the first thing you need to check is your Startup Items. Is Logic Pro X configured to launch when you boot?
There are two ways to confirm whether Logic Pro X is set to open when you turn on your Mac: via the app settings and by checking Login Items under Users & Groups.
To check your app settings, follow the steps below:
If you have the Logic Pro X on the Dock, right-click on the icon and click Options.
Make sure that Open at Login is unchecked. If it is, click on it once to uncheck the option.
To edit your app settings via System Preferences:
Click the Apple logo and choose System Preferences.
Click Users & Groups.
Click on the Login Items tab.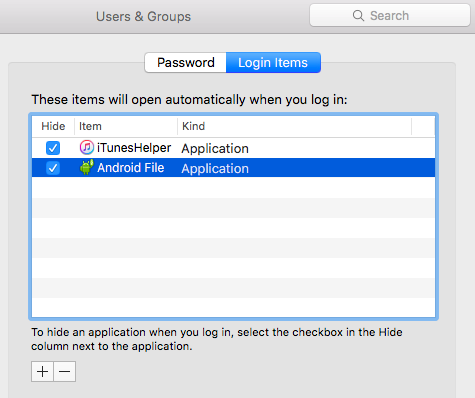 If you find Logic Pro X on the list, tick off the box next to it and click the (-) button at the bottom of the screen. This will remove the app from the list of items that are set to open automatically when you log in. Observe if Logic Pro still acts up. If it does, try the next method.
Method #2: Change the Default Audio Playback App on Your Mac.
It is also possible that at some point in time, intentionally or unintentionally, you have set Logic Pro X as the default audio playback app for all audio files on your Mac. So whenever an audio file is opened, Logic Pro X is launched.
To change the default application for your sound files, follow the steps below:
Choose any audio file and right-click on it, then choose Get Info. Alternatively, press Command + I after clicking on the icon.
Click on the Open With section to expand it.
Choose another default application from the dropdown list.
Click Change All under Use this application to open all documents like this one.
Once this is done, Logic Pro X is no longer your default audio playback app and would no longer launch whenever an audio file is accessed.
Method #3: Disable Dictation for Siri.
Siri is a very useful macOS feature because it performs simple tasks just by you saying "Hey Siri." Although using voice commands is not yet an option on macOS, you can use Dictation instead to achieve the same effects. However, because Siri is running in the background most of the time, it picks up audio and interprets them as commands, causing apps to launch unexpectedly.
To turn off Dictation for Siri, follow the instructions below:
Click the Apple logo, then click on System Preferences.
Click Keyboard > Dictation tab.
Switch Dictation to Off.
Final Thoughts
Logic Pro X has become a household name in music production and is extremely useful for musicians, editors, game developers, and other users who need to edit audio. But it can be a pain having to close the app every time Logic Pro X opens itself randomly. If you're one of those struggling with this issue, you can use any of the methods above to effectively deal with this nuisance.
Give us some love and rate our post!