The Finder is the first thing you will spot on your Dock when your computer finishes starting up. It is your gateway to all the applications, files, and downloads on your Mac. This ever-present Mac system component is ready to help you access and organize folders and files. So, there is a lot of hidden power that resides in every Finder window.
Ideally, you should be able to access all the folders, files, and action buttons when you open the Finder. However, that might not be the case every time. Sometimes, one of the Finder buttons may be grayed out, making it inactive. In fact, several users have reported that their Finder buttons turned into gray squares. For most of them, the issue occurred after upgrading to macOS High Sierra.
So, if your Mac's buttons in Finder are gray squares, at least you now know that it is not unique to you. In this troubleshooting guide, we will explore different ways to fix the issue. But before that, you need to understand the cause of the problem.
So, Why Have the Buttons in Finder Turned Gray?
If your Finder buttons are gray squares, then your system may be experiencing a system corruption. Many factors can cause this problem. They range from a fault in the file system entry for a specific file to outdated applications and internet plugins that may not be compatible with the new version of your OS. Hard drive issues, system failures, and even leftover files from your previous OS version could also trigger the problem.
Regardless of the cause, the result is that you cannot complete some critical tasks, such as navigation or ejecting a device within the Finder. Therefore, your next course of action should be to narrow down the cause of the problem and hopefully fix it.
How to Fix the Buttons in Finder That Have Turned to Gray Squares?
If you recently upgraded your macOS and the Finder buttons turned into gray squares, follow the recommended steps below to fix the problem.
Step 1: Try Logging Out and Logging In Again
Before trying anything major, try signing out, and then log in back. Doing that will kill all running processes and restart them when you log in again. To log out of your Mac, hit the Apple logo, and then choose the Log Out option.
If that doesn't work, try rebooting your Mac and see if it works again. But if the problem persists, consider switching to your other user account. Sometimes, you may resolve the problem by creating another user account. Probably some settings in your account are to blame.
Step 2: Boot into Safe Mode
If the above trials fail to resolve the problem, use your Mac's built-in startup options to isolate issues with your Mac. A fault in your system could prevent you from using the Finder. And the only way to confirm that is by booting into Safe Mode. Follow the steps below to boot your Mac into Safe Mode:
Start or restart your computer, then as soon as it lights up, press and hold the Shift key.
You should only release the key after the login screen appears. If you have FileVault enabled, you might have to log in twice to access the Finder.
That's it. Your computer has now booted into Safe Mode. Please note the process may take longer than your typical startup.
Once your Mac boots into Safe Mode, some applications will no longer be available. So, if everything is perfect when you boot into Safe Mode, then some third-party programs could be the culprit. To diagnose the issue more precisely, you need to run a full system scan.
Step 3: Scan Your System
Generally, Apple's built-in malware detection tools ensure your Mac is free from malicious software. While it is unlikely that your Mac has any virus, it is not impossible to have other forms of system corruption. As mentioned above, file corruption could be the likely cause of your problem. The best way to fix a file corruption within your system is to run a full system scan using a reliable Mac repair tool.
We recommend that you use Outbyte macAries to accomplish this task. This tool will not only diagnose your system to identify issues that could cause system glitches, but it will also clean out junk files. Unnecessary apps, old macOS updates, broken downloads, and unwanted log files only help to take up valuable space. The Outbyte macAries program will also help you fix system corruption.
Besides the above, sometimes, a third-party antivirus program you are using could interfere with your Mac's performance, leading to the Finder buttons graying out. Dropbox is also known to cause problems in Mac. Try uninstalling these types of software, including outdated applications, then check if the problem persists.
If your boot drive is getting low on space, consider removing unnecessary files and applications to increase free space. The recommended minimum free space for an optimal system and application performance is 20GB – 25GB. That is why it is necessary to scan for and clean up unnecessary space hogs on your Mac.
Step 4: Delete Corrupted Files
In most cases, you can clean corrupted files right from the Mac repair tool. But that is not the only option. You can also use the Terminal app to delete a corrupted file. If the Finder plist file is corrupted and is causing the buttons to gray out, launch the terminal app and follow these steps:
Type the following command into the Terminal app and press Enter:
sudo rm ~/Library/Preferences/com.apple.finder.plist
Now, restart your Mac and see if things are working again.
Step 5: Reinstall macOS
If nothing else works, consider reinstalling macOS as your last-ditch effort. Reinstalling macOS usually fixes about any problem you have on your Mac. The only downside is that it often overkill. Luckily, installing macOS using Recovery Mode can reduce the risk.
Wrap-Up
Finder is arguably the most valuable tool in macOS. You can make it even better with a few tweaks. This utility works without a problem most of the time, but sometimes it can misbehave. Even when a problem occurs, you can get your Finder working perfectly again via a force-quit.
However, if it takes two or more restarts to bring Finder back to life, the problem could be linked to a corrupted system file. So, you will most likely fix Finder buttons that have turned into gray squares by scanning your system and repairing corrupted files.
Hopefully, you fixed the issue by following the above troubleshooting steps. If you know any other trick to fix this issue, share with us in the comments section below.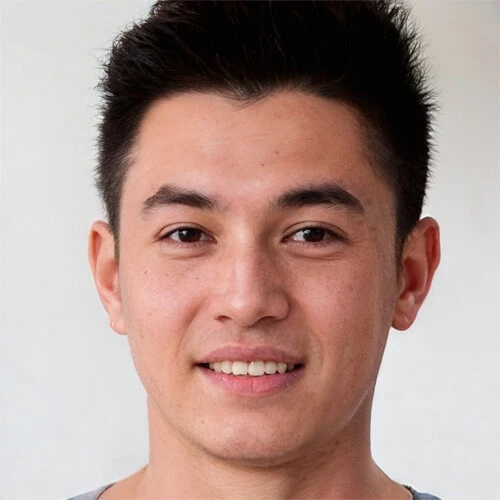 Vic is a search engine optimization expert, helping to optimize websites to make them more user-friendly. He's been in the industry for more than 10 years, and his work speaks a lot about his experience and expertise in the IT and digital marketing fields. 
Vic is the one in charge of keeping our website running smoothly and efficiently, to make sure that our readers have a wonderful experience while visiting the website. He's good at troubleshooting errors and fixing Windows issues that come up either when playing games or working on the computer. 
Vic is a certified gadget freak who feels the need to surround himself with cutting-edge technology. And this passion has helped him a lot in creating content that informs and guides users on using and troubleshooting the latest technology. He is an avid researcher who is always hungry for the latest news and updates on the most cutting-edge technology.