Although they are becoming less frequent, some users are still plagued by Mac errors. Among these problems, sleep/wake issues are probably the most common.
Now, if you are among those Mac users who are frequented by sleep-wake problems, then this is an interesting read. In this article, we discuss everything you need to know about the notorious sleep-wake failure in the EFI that is accompanied by the failure code 0xffffffff 0x0000001f.
About the Failure Code 0xffffffff 0x0000001f
According to a Mac user, the 0xffffffff 0x0000001f error code occurred after a fresh installation of the macOS. At first, everything seemed to work fine. But when the system was woken up from sleep, problems showed. The USB keyboard became unresponsive, and the screen won't wake up. The case fans also went into overdrive and won't slow down. And once the system was reset, the 0xffffffff 0x0000001f error code appeared.
Another Mac user got the same error on his iMac. Whenever he plugged an exterior USB hub into his iMac, he would get the 0xffffffff 0x0000001f error message. After three minutes, his machine would reboot.
Yes, being in any of the situations above can be extremely dreadful. But if you find yourself in any of them, don't panic! Take a deep breath, compose yourself, and then perform basic troubleshooting first.
Try These Basic Troubleshooting Steps
Here are some troubleshooting steps you can try when you come across sleep/wake problems like the 0xffffffff 0x0000001f error:
1. Check your screen's brightness
Sometimes, your Mac's brightness setting has been set down low, making you think that your system is no longer responsive. Simply adjusting the brightness can resolve the problem quickly.
Other things you can do are as follows:
Check if your Mac is really powered on.
If you are using an external display, make sure that it is switched on.
Be sure your machine is plugged into a power source.
2. Switch off your Mac and turn it back on
Rebooting your Mac is often more than enough to get rid of the error code. So, if the 0xffffffff 0x0000001f error code shows every time you wake your Mac from sleep mode, try to switch off your Mac first. And then, wait a few seconds before turning it back on. This will allow you to reset important system processes and resolve some problems completely.
To force reboot your Mac, here's what you should do:
Press and hold down the Power button and wait until your Mac shuts down.
Wait ten seconds and press the Power button again.
3. Reset the SMC and NVRAM
Resetting the NVRAM and the SMC is a common troubleshooting step for some power-related problems. So, if you find yourself repeatedly stuck with the 0xffffffff 0x0000001f error code every time you wake your Mac from sleep, try to reset the SMC and NVRAM.
Here's how to perform an SMC and NVRAM reset:
Switch off your Mac.
Disconnect the cable from the power source.
Press and hold the Shift + Option + CTRL combination and the Power button for 15 seconds.
Release all the keys and the button at the same time.
Plug the cable into the power source again.
Switch on your Mac.
Reboot your Mac again, but this time, press and hold the CMD + Option + P + R combo for 20 seconds.
4. Disconnect all external peripherals
It is also possible that an external peripheral is causing the 0xffffffff 0x0000001f error code to appear.
To figure out what specific device is the culprit, disconnect all your Mac's external peripherals, including the printer, speakers, external monitors, USB flash drives, and scanners. And then, connect them one by one and check if the error still shows.
What You Can Do
If the basic troubleshooting steps don't work, here are possible workarounds you can try to resolve the 0xffffffff 0x0000001f error code:
Solution #1: Disable hibernation mode
Ever used hibernation mode? This is an optional feature that comes with newer Mac versions. Though this feature is quite useful as it allows you to store data temporarily when there is no power, it can sometimes trigger different sleep/wake issues, including the sleep-wake failure in the EFI.
Now, even without this mode, your Mac can still run and perform as smoothly and efficiently as possible. So, you may try to disable hibernation mode first to see if it's causing the problem.
To disable hibernation mode on your Mac, here's what you should do:
Open the OS X Terminal.
Into the command line, run these commands:

sudo pmset standby 0
sudo pmset autopoweroff 0
At this point, the hardware settings that activate the hibernate mode should be disabled. Should you wish to activate the feature again, simply re-run the two commands. However, make sure you change the value 0 to 1.
Solution #2: Update your Mac's firmware
Updating your Mac's firmware can sometimes do the trick and get rid of the error code. Here's how:
Go to the Apple menu.
Select App Store.
Into the search field, input macOS.
Hit Enter.
Choose the most recent version of macOS.
Click Get to begin the download.
The installer will be automatically downloaded to the Applications folder and will open once the download is completed. If it doesn't launch, go to the Applications folder and open it.
Hit Continue.
If your Mac's firmware needs to be updated, you will see a window with a message saying, "To install macOS Catalina, a firmware update is required."
Follow the on-screen prompts.
Solution #3: Delete any unnecessary apps and files
Unnecessary apps and junk files, such as broken downloads, cache files, unwanted file logs, and diagnostic reports, may accumulate in your system over time, consuming a huge chunk of your system space, which should be allocated to more important system processes. So, if they are not removed, there is a chance that they interfere with crucial system activities and trigger the occurrence of random error codes.
Thus, it is essential that you delete any unneeded apps and files regularly. Of course, you can delete them manually. Go through all the folders on your drive and delete files and apps you no longer need, and that's it! However, if you have lots of files and folders on your drive, then expect the process to be really time-consuming. In this case, you may need the help of a third-party tool like [sc name="outbyte-macrepair"].
All you have to do is download and install the tool, launch it, and run a quick scan on all your system files and folders. In just a few minutes, all unwanted files and apps can be deleted from the most common locations.
Solution #4: Seek professional help
If none of the above solutions worked, then do not be scared to ask for help. Take your Mac to the nearest Mac repair center and have it checked. It is likely that the problem is triggered by something more complicated. It could be a new wave of malware or an issue with your hardware.
Wrapping Up
The 0xffffffff 0x0000001f error code may not be fatal, but it can cause one to become less productive. So, if you encounter the problem yourself, try basic troubleshooting first. Check your screen's brightness, force reboot your Mac, and disconnect external peripherals. If nothing works, disable hibernation mode, update your system firmware, or seek professional help for the best results.
What other Mac sleep/wake issues have you come across? What other workarounds do you suggest? Let us know in the comments.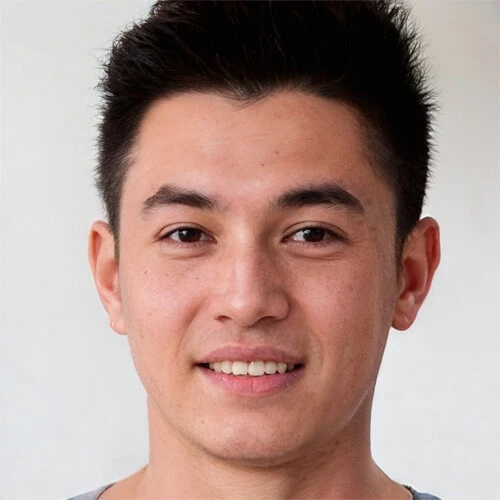 Vic is a tech enthusiast who loves to be up-to-date with the latest and greatest technology in the world. He creates content that educates and helps users with their tech-related questions. Vic manages our website to ensure that our readers have a seamless experience while browsing. He excels in troubleshooting errors and resolving Windows issues for gaming and work purposes.