Not every Mac user knows that there is a pre-installed utility on their machine that allows them to manually restrict access to the operating system resources. It is called Sandbox.
When to Use Sandbox
Sandbox is best used when running applications that you don't trust, such as those that you have downloaded from unverified sources and that require you to execute them even if you haven't yet verified whether or not they are legit.
It can also be used when a certain app requires access to external websites, triggering you to download more files or content that may corrupt your browser and plugins.
Take note, though, that using Sandbox does not mean you no longer need antivirus software for your Mac. The truth is, it works in conjunction with an antivirus.
Problems with Sandbox
Unfortunately, "Sandbox-ing "apps is not as easy as running a program. It takes several trial-and-error attempts before you can master it. While some apps may crash when Sandboxed, especially when restrictions are applied, others become so corrupted that they no longer work as they should.
Apart from apps crashing and becoming corrupted, another problem that users have encountered when using Sandbox is that they can't delete Sandbox files on Mac. When trying to delete them, they are greeted with the "Can't delete '.sandbox' files: com.apple.WebKit.WebContent.Sandbox / com.apple.WebKit.Networking.Sandbox" error message.
The good news is that many have found success in removing Sandbox files. We'll discuss that below.
How to Remove Sandbox Files on Mac
If you have no idea how to remove Sandbox files, the solutions below could be of great help.
1. Delete the Sandbox App.
There are two easy ways to delete the Sandbox app. You can drag-and-drop it to the Trash folder or use the Launchpad interface.
Drag-and-Drop to the Trash Folder
As with other Mac apps, you can easily drag-and-drop Sandbox to the Trash folder to delete it. Here's how:
Close Sandbox and all other processes related to it.
Open Finder on your Mac.
In the sidebar, navigate to Applications.
Look for Sandbox in the list.
Drag its icon to the Trash folder and drop it there.
Alternatively, you can right-click on the Sandbox icon and select Move to Trash.
If prompted, provide your administrator password.
Hit Ok to proceed.
Right-click on the Trash icon.
Select Empty Trash.
Using the Launchpad Interface
Apps that are preinstalled on your macOS and those that are downloaded from the App store automatically appear under Launchpad. From Launchpad's interface, you can permanently delete apps that you don't need or that are wreaking havoc on your system.
Here's how to delete Sandbox:
Open Launchpad from the Applications folder or in the Dock.
Find Sandbox in the list of apps in Launchpad.
Press and hold the Option key until the Sandbox icon jiggles.
Click the X button next to Sandbox.
Hit Delete to confirm your action.
2. Remove Traces of the Sandbox App from Your Mac.
Some Mac users believe that leaving invalid files and folders on their hard drive won't do any harm to their system. But actually, that depends. In most cases, these files may not consume much space, hence they won't cause problems. However, it is more practical to get rid of any traces of them, especially if you are going to perform a fresh installation of macOS or if you wish to reclaim valuable disk space.
To remove all traces of the Sandbox app from your Mac, follow these steps:
Go to Finder.
Select Go and then click Go to Folder.
Enter /Library in the text field.
Hit Enter.
In the search bar, input Sandbox.
All files that are associated with the Sandbox app should appear on the screen. Go through each one of them and delete as needed.
After deleting all files and traces of the Sandbox app from your system, right-click on the Trash folder.
Select Empty Trash.
3. Install a Trusted Mac Cleaning Tool.
Oftentimes, errors arise due to cache and unnecessary files that have accumulated on your Mac over time. Thus, make it a habit to delete them regularly to prevent them from causing more damage to your system.
Of course, you can delete unnecessary files the manual way. Go through each folder on your system and delete those that you suspect are malware or viruses. But take note that this can be very time-consuming, especially if you have a multitude of folders.
Your best option is to download and install a Mac cleaning tool. With it, you can automate the entire process of deleting unwanted files and save time. You can also avoid the possibilities of deleting important system files.
4. Consult an Expert.
If all else fails, your best option is to take your Mac to the nearest Apple Repair Center. Have it checked and fixed by certified Apple technicians. You can also reach out to the online support team of Apple here.
Summary
There is no such thing as a perfect app or tool for Macs. Every now and then, errors surface, which may affect your overall experience and productivity. However, these issues should not keep you from using your Macs. After all, Apple continuously releases updates in an effort to fix common Mac problems and better your experience.
So, the next time you encounter problems with Sandbox, just sit down and relax. Take a deep breath and run through the solutions we have listed above. Everything will be alright.
Have you experienced problems when using Sandbox on your Mac? How did you deal with them? Share with us below!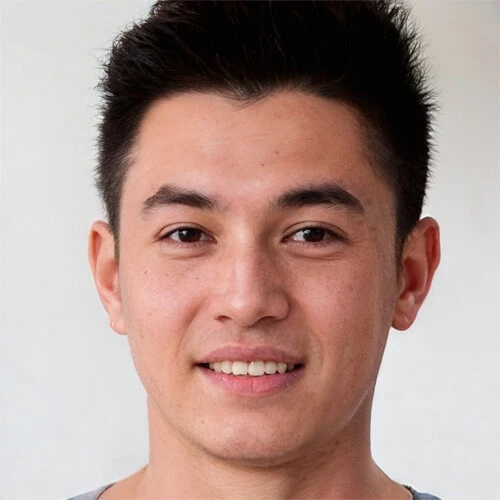 Vic is a search engine optimization expert, helping to optimize websites to make them more user-friendly. He's been in the industry for more than 10 years, and his work speaks a lot about his experience and expertise in the IT and digital marketing fields. 
Vic is the one in charge of keeping our website running smoothly and efficiently, to make sure that our readers have a wonderful experience while visiting the website. He's good at troubleshooting errors and fixing Windows issues that come up either when playing games or working on the computer. 
Vic is a certified gadget freak who feels the need to surround himself with cutting-edge technology. And this passion has helped him a lot in creating content that informs and guides users on using and troubleshooting the latest technology. He is an avid researcher who is always hungry for the latest news and updates on the most cutting-edge technology.