If you have recently installed Siri on your Mac or have the voice assistant working, it is likely that you have had pop-up windows telling you that the "speech downloader is trying to modify your system." Some users find this annoying because the speech downloader box keeps appearing on an hourly basis. Some users even think that the pop-up is from a malware entity that has already infected their computers.
If you are one of the Mac users who's not sure about the speech downloader, then you have come to the right place. This article will provide tips to help you do away with the constant "speech downloader is trying to modify your system" alerts.
What Does the Speech Downloader Do on Your Mac?
The speech downloader is a Siri functionality that allows you to customize and upgrade the voice to text function. Changing Siri voice settings to say "American male" will make the pop-up window to appear because the voice quality needed for the new setting will have to be downloaded.
How to Stop the Speech Downloader from Popping Up
There is a simple way to stop the speech downloader from popping up. Just navigate to the Apple menu >System Preferences > Accessibility > Speech > System Voice > Customize. From here, unselect Upgrade to enhanced quality on the voices where the settings are enabled. Doing this will prevent the popups from appearing.
As you can probably deduce, the "speech downloader is trying to modify your system" message is an alert that seeks administrator-level permission to access the internet. It aims to download the latest "enhanced quality" voices for Siri to use. Thus, it is not a bug or a sign of a malware infection on your computer.
This also means that you can go ahead and allow the download to happen. Allowing the speech downloader to modify the Siri voice settings and upgrade them to the latest quality will stop the pop-up messages from appearing. You would, however, have to contend with constant updates whenever Apple releases a new voice quality.
It is important also to note that without the updates, your Siri will lack some of the most recent improvements in quality. In other words, it may not be such a bad thing to allow the speech downloader to modify the Siri voice settings, despite the many inconveniences that this brings.
Some users also note that the Apple Speech Downloader prompt only happens when they use Safari. It is not clear why, but perhaps the reason is that Safari and the Apple Speech Downloader are configured for mutual support. Other browsers, such as Firefox and Google Chrome, don't seem to have the same problem.
Fixing Common Siri Issues
Now that you have realized that the "speech downloader keeps on appearing issue" is nothing to be worried about, let us look at some common Siri issues and how to resolve them. Before proceeding, we recommend that you first clean your computer with a Mac cleaning tool such as Mac repair app. The reason that you would want to do this is that cleaning your computer makes it easier to apply fixes. In other words, when performance is improved, junk files deleted and RAM allocation optimized, there will be fewer hurdles to any repairs made.
What to Do If Siri or the "Hey Siri" Command Isn't Working
If Siri is not working, the first thing that you want to do is to check your internet connection. If you are not connected to the internet, you might get the following messages, "Try again in a little while," or "Sorry, I'm having trouble connecting to the network."
Is Siri On?
Sometimes the voice assistant may fail to work because the app is not turned on. If this is the case, on your Mac (High Sierra or later), go to Apple menu >System Preferences and click Siri. Make sure that the Enable Ask Siri is selected.
In some cases, the Siri option may not be enabled because the app is only available to users from particular countries or regions. If you don't see the option for Siri, first contact Apple to make sure that the app is supported in your region.
If it is not supported in your region, you can get around that by connecting your Mac to a VPN. This will enable you to select a server located within a country that does support it allowing you to use it as if you were there. It also has the added benefit of encrypting your network data, so the information collected by Siri is protected from third-party snooping.
Check That There Are No Restrictions on Siri
Siri may also fail to work because of the restrictions put on the app. To make sure that this is not the case, navigate to Settings > Screen Time > Content & Privacy Restrictions > Allowed apps. Here, turn on Siri & Dictation.
Check Your Microphones
Siri needs properly functioning microphones to hear your commands. Without these, the app will not be able to respond when you ask any question.
On your Mac, navigate to Apple menu >System Preferences > Sound > Input and check the input levels of your mic.
What If Siri Doesn't Speak Responses?
If the Voice Feedback feature is turned off or is muted, Siri might not respond verbally. Try checking the voice levels of your speakers or checking the Voice feedback settings.
On your Mac, navigate to Apple menu >System Preferences >Siri and make sure that the voice feedback is on.
Wrapping Up
Although Siri is rarely problematic, the app can stop working for several reasons or as the case of the speech downloader shows, it can be disruptive. Luckily, the issues caused by the app can be easily solved.
Have you experienced any more issues with Siri? Please share in the comment section below.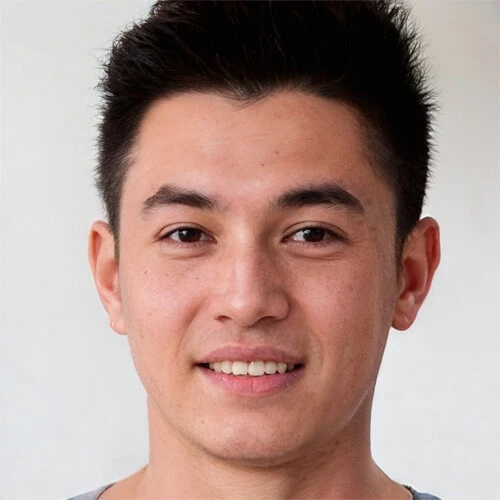 Vic is a search engine optimization expert, helping to optimize websites to make them more user-friendly. He's been in the industry for more than 10 years, and his work speaks a lot about his experience and expertise in the IT and digital marketing fields. 
Vic is the one in charge of keeping our website running smoothly and efficiently, to make sure that our readers have a wonderful experience while visiting the website. He's good at troubleshooting errors and fixing Windows issues that come up either when playing games or working on the computer. 
Vic is a certified gadget freak who feels the need to surround himself with cutting-edge technology. And this passion has helped him a lot in creating content that informs and guides users on using and troubleshooting the latest technology. He is an avid researcher who is always hungry for the latest news and updates on the most cutting-edge technology.