If you've ever watched Netflix movies on your Mac, then you most probably have netsession_mac installed on your computer. If you have seen this process running in the background, don't worry because it is not a virus but a process used by certain websites and apps.
However, some Mac users have been bothered by an error involving Netsession in macOS Mojave. According to the reports, the error says "netsession_mac" is not optimized for your Mac and needs to be updated. Users who reported this error say that the "netsession_mac" not optimized for your Mac error message appears whenever they try to launch a program.
The error message usually reads:
"netsession_mac" is not optimized for your Mac.
This app needs to be updated by its developer to improve compatibility.
The error doesn't do much, except to prevent them from opening the program that they need. But it can be annoying, especially if you badly need the app or website you are trying to access.
Before we discuss how to resolve this problem, let's take a look at the Netsession process so we can understand how it works and what to do with it.
What Is Netsession_Mac?
Most users don't know what Netsession_mac is, so it is often mistaken as a virus. Netsession_mac is a legitimate process associated with Akamai Technologies, which is considered the largest content delivery network (CDN) in the world. This process ensures that you are able to download and stream content from the internet smoothly.
Most video-on-demand websites, such as Netflix, Hulu, and Amazon, rely on Netsession to deliver content via a stable and reliable network. Applications that need large software downloads, such as Adobe programs, also use Netsession.
Here are some of the software companies that use Akamai Netsession to deliver content to their customers. If you use any apps from these companies, then that's probably how Netsession was installed on your Mac:
Apple's website, iTunes Store, and QuickTime
Microsoft Windows Media
BBC iPlayer
Hulu
China Central Television (CCTV)
Trend Micro
Valve Corporation's Steam (software)
Adobe Systems
ESPN
Yahoo
NBC Sports
AMD
Red Hat
Sony PlayStation
MTV Networks
NASA
HP
AutoTrader
Airbnb
Netsession_mac may also show up under different name formats, such as rsmac_3744. Netsession uses Peer-to-Peer or P2P technology to deliver content using its many servers. This means that you'll be sharing your computer resources with other people in the P2P network to make downloading and uploading content more reliable.
Although netsession_mac does not store personal information, some users are nevertheless bothered by having to share bandwidth with other users in the network.
What Causes the 'Netsession_mac' Not Optimized for Your Mac Error?
Whenever you encounter the "not optimized for your Mac" error, it means that you're probably running an outdated application. In this case, the netsession_mac you have installed on your Mac is a 32-bit app. Apple has previously announced that it will be dumping 32-bit applications, starting with macOS Mojave.
Whenever users try to run 32-bit apps in macOS Mojave, they will be greeted by the "not optimized for your Mac" error and won't be able to launch the app. This means that you won't be able to open an app that uses netsession_mac. To confirm whether your netsession_mac is a 32-bit app, follow the steps below:
Click About This Mac under the Apple menu.
Click on System Report.
Go to Software > Applications, then find the Netsession process.
Look at the 64-Bit (Intel) column to check if it says Yes or No.
If the last column says no, then your netsession_mac is a 32-bit app. You can then simply uninstall Netsession from your Mac to fix this error.
How to Uninstall Akamai Netsession From Your Mac
The first question that might pop into your mind is, 'Is it safe to uninstall Netsession?' The answer is Yes. Deleting this software will not cause your app not to work. Akamai Netsession only facilitates the downloading and uploading of content within the P2P network. However, you might experience a drop in performance as the download speed slows down or becomes unreliable at times.
But if Netsession is preventing you from launching your apps, then deleting it would be the practical course of action.
There are four different ways to get rid of netsession_mac on your Mac. You can choose which uninstall method you prefer from the list below. Before you uninstall Netsession, make sure to back up your important files first just to be sure.
Method 1: Use the Akamai AdminTool.
This is the most straightforward way of removing Netsession from your computer. Simply locate the Akamai installation folder on your Mac and run the uninstaller from there. The installation folder is usually located at ~/Applications/Akamai/. Just double-click on the uninstaller to launch it, then follow the instructions on how to remove Netsession from macOS.
Method 2: Uninstall via Terminal.
If using the uninstaller doesn't work for some reason, you can delete netsession_mac using a special command. To do this:
Go to Finder > Go > Utilities, then click on Terminal to launch the console.
Open the Akamai Netsession installation folder, which can be found here: ~/Applications/Akamai/.
In the Terminal, copy and paste this command, then press Enter: /admintool uninstall -force.
Wait until the process has completed, then close the Terminal.
Method 3: Uninstall Without the AdminTool.
If the AdminTool is missing, corrupted, or damaged, your option is to delete the application folder itself, the Netsession .plisst file, and all other components associated with Akamai. Follow the steps below to completely delete Netsession from your Mac even without the AdminTool:
Terminate the netsession_mac process by launching Activity Monitor.
Find netsession_mac in the list of tasks, then click on it.
Click the small x button that appears to kill the process.
Next, launch Terminal from Utilities, then open the Akamai installation folder: ~/Applications/Akamai/.
In the Terminal console, type in the following list of commands. Press Enter after each command to execute them:
launchctl unload ~/Library/LaunchAgents/com.akamai.client.plist
rm -rf ~/Applications/Akamai
rm -rf ~/Library/LaunchAgents/com.akamai.single-user-client.plist
rm -rf ~/Library/PreferencePanes/AkamaiNetSession.prefPane
Close Terminal once you have completed these steps. Completely delete these Akamai components and other junk files using Outbyte macAries. Restart your computer afterwards and check if the netsession_mac error has been fixed.
Method 4: Prevent Netsession From Loading.
If you're uncomfortable with deleting all these files or you plan to use Netsession in the future, you can choose to stop it from loading instead of uninstalling it completely. To do this, you just need to prevent the .plist file from loading on your Mac by following the steps below:
Launch Terminal using the instructions above.
Type in the following command in the console, then press Enter: launchctl unload -w ~/Library/LaunchAgents/com.akamai.client.plist.
Close Terminal and reboot your Mac.
Summary
Akamai Netsession is useful for streaming movies and downloading large software smoothly and efficiently. But if your Mac is running macOS Mojave, you'll probably encounter the "netsession_mac" not optimized for your Mac error because 32-bit apps, such as Akamai Netsession, are no longer supported.
You can use the above methods to safely remove Akamai Netsession from your Mac. Once netsession_mac has been uninstalled, you'll be able to launch the apps that you need.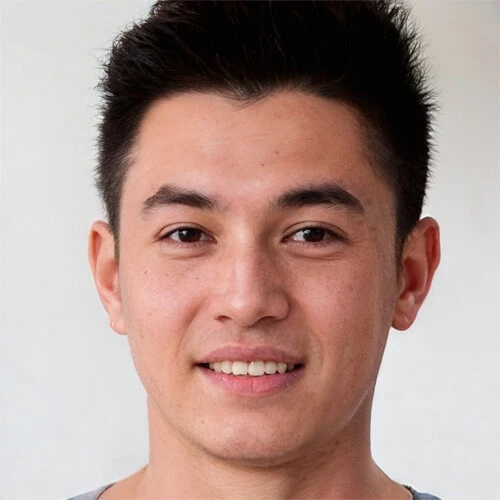 Vic is a search engine optimization expert, helping to optimize websites to make them more user-friendly. He's been in the industry for more than 10 years, and his work speaks a lot about his experience and expertise in the IT and digital marketing fields. 
Vic is the one in charge of keeping our website running smoothly and efficiently, to make sure that our readers have a wonderful experience while visiting the website. He's good at troubleshooting errors and fixing Windows issues that come up either when playing games or working on the computer. 
Vic is a certified gadget freak who feels the need to surround himself with cutting-edge technology. And this passion has helped him a lot in creating content that informs and guides users on using and troubleshooting the latest technology. He is an avid researcher who is always hungry for the latest news and updates on the most cutting-edge technology.