Reading time:
4
Minutes
For displays, bigger is better. With a larger screen, you can see everything clearly and in detail. That's the idea behind Target Display Mode, which lets Apple users use their iMac as an external monitor for supported devices like the MacBook and Mac Mini.
Target Display Mode allows you to enjoy a bigger display without having to buy another screen. Turning on this feature is usually a straightforward process. But some users have reported Target Display Mode not working on MacBook Pro.
Some MacBook Pro users have complained that pressing the Command + F2 button does not switch the display. Although this is not a critical system, it is nonetheless troublesome, particularly for graphic designers, web developers, video editors, and other users who rely on bigger displays for their work.
To fix this problem, it is important to understand first how to use Target Display Mode on MacBook Pro and what its requirements are.
How to Use Target Display Mode on MacBook Pro
Here are the things you need to be able to use Target Display Mode (TDM):
An iMac running OS X v10.6.1 or later.
A MacBook Pro or any Mac device with a Mini DisplayPort or Thunderbolt port.
A Thunderbolt or a Mini DisplayPort to Mini DisplayPort cable.
To use TDM, turn on your iMac and log into your account. Connect the two devices using the Thunderbolt or Mini DisplayPort cable, then press Command + F2 on your iMac keyboard. You should now be able to use your iMac as your display.
What to Do When MacBook Pro Target Display Mode Is Not Working
Here are some of the reasons why Target Display Mode is not working on MacBook Pro:
Your iMac does not support TDM
Wrong cable or port used
The keyboard does not support Command + F2 or incorrect keyboard settings
macOS software issues
Knowing the cause of the problem makes troubleshooting easier. Check out the solutions outlined below to figure out how to fix Target Display Mode.
Method 1: Check if Your iMac Supports Target Display Mode.
Not all iMacs can be used as an external display. Target Display Mode was introduced with the release of the 27" 2009 iMacs installed with Mac OS X 10.6.1. This means that only versions released after the 2009 iMac have TDM support. Here's a list of the versions capable of Target Display Mode:
iMac 27", Late 2009
iMac 27", Mid 2010
iMac Mid 2011 until Mid 2014
Unfortunately, iMac Retina 5K, late 2014, and newer models can't be used as external displays because the Thunderbolt 2 cable being used for TDM cannot support the new ultra high-resolution display.
To check your iMac version, click the Apple logo at the topmost left of the screen, then click About this Mac. A window will appear with all the information about the Mac you are using, including the model name, serial number, memory, and processor. If your iMac's model is not on the list, there's nothing you can do except to look for a different iMac that supports TDM.
Method 2: Check Your Connection.
As mentioned above, you can use two cables to connect your iMac to your Mac: the Mini DisplayPort to Mini DisplayPort cable and the Thunderbolt cable. Make sure you have the right cable connected to the right port, otherwise it will not work.
If your iMac was released from late 2009 until 2010, you need to use a Mini DisplayPort to Mini DisplayPort cable, which you can connect to the Mini DisplayPort or Thunderbolt port of your MacBook. For iMacs released 2011 until 2014, you need to use a Thunderbolt cable and plug it into the corresponding Thunderbolt port on your Mac.
If Target Display Mode is still not working after using the correct cables and ports, you might want to check if any of them is faulty. Use a different cable and try plugging it into a different port to check which one is the culprit.
Method 3: Check Your Keyboard Settings.
If the cables are fine and your iMac model supports Target Display Mode, the next thing you need to check is your keyboard. The default shortcut for TDM is Command + F2. But if Use all F1, F2, etc. keys as standard function keys is ticked off under your keyboard settings, the default command will not work. You'll have to press Command + Fn + F2 instead.
To check your keyboard settings, follow these steps:
On the iMac you are using as the external display, click the Apple logo.
Choose System Preferences > Keyboard.
Uncheck the Use all F1, F2, etc. keys as standard function keys option.
Close the settings window, then try pressing Command + F2 again.
Method 4: Reset SMC on Your iMac.
In some iMacs, the SMC is responsible for choosing the external video source for the device. If you noticed the screen blinking or turning on and off after pressing Command + F2, you might need to reset your iMac's SMC.
To do this:
Shut down your iMac then unplug from power.
Wait for 15 seconds, then plug in the power cord again.
Wait for another five seconds before restarting your computer.
Your SMC should now have been refreshed.
Method 5: Restart Both Computers into Safe Mode.
Junk files, third-party apps, and system cache can sometimes interfere with your computer's processes. Use a reliable app such as Mac repair tool to remove all junk files from your MacBook and iMac, then restart both into Safe Mode. This should disable all interference from other apps and files.
To boot into Safe Mode, just press and hold the Shift button while restarting. Release the key once you see the Apple logo and the progress bar on the screen. Afterwards, try launching Target Mode Display to see if this solution works.
Summary
Target Display Mode is a highly useful feature if you want a bigger screen and you have a TMD-supported iMac lying around. Make sure that both your Mac and iMac meet the requirements for Target Display Mode for it to work. If you encounter any problem, check out the solutions above to perform a DIY fix.
Give us some love and rate our post!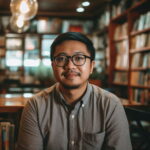 Vic is a tech enthusiast who loves to be up-to-date with the latest and greatest technology in the world. He creates content that educates and helps users with their tech-related questions. Vic manages our website to ensure that our readers have a seamless experience while browsing. He excels in troubleshooting errors and resolving Windows issues for gaming and work purposes.