Problems on MacBook Pro OS High Sierra can take different forms. However, among all of them, it is the Gray Screen of Death that is considered the most troublesome.
There are many possible causes why a MacBook Pro gets stuck on a gray screen. Surprisingly, too, there are lots of MacBook issues that get mistaken for the gray screen problem on MacBook Pro OS High Sierra. So to clear things out, continue reading below.
The MacBook Pro Gray Screen Issue
Believe it or not, the gray screen issue on MacBook Pros frequents every Q&A site. It seems that more and more MacBook Pro users running High Sierra are still unable to find solutions to their problems. Feels terrible, right?
Well, it only feels that way because many still have got no clue for a possible reason. But if you're familiar with the nature of Macs, you should know that the chances of fixing Mac issues are high.
Interestingly, what those MacBook Pro users are seeing is not really a gray screen. It could simply be a black screen with a built-in Retina display that appears gray during the initial startup phase. Most often, the problem is reported to appear after restarting a MacBook Pro. There are instances, though, when the gray screen appears with the Apple logo or a spinning globe sign.
Now, how do we fix this screen problem?
6 Possible Solutions to Gray Screen Problems on MacBook Pro OS High Sierra
Of course, there are hardly problems that cannot be resolved. The same applies to your MacBook. Here are six possible solutions to your gray screen problems:
Solution #1: Disconnect All External Peripherals.
First, shut down your MacBook by pressing the Power button.
Disconnect all the peripherals connected to your MacBook, except the mouse. Be sure you also disconnect your headphones and any Ethernet cable.
Switch on your MacBook.
If you are already seeing a blue screen, then it means the problem is with one of the peripherals. Try to find the problematic peripheral by shutting down your Mac and reconnecting the peripherals one at a time.
After identifying the faulty peripheral and you still see the persistent gray screen, it is possible that your mouse or keyboard could be the culprit. If you have an extra mouse or keyboard, swap it and test it out.
Restart your MacBook.
If the display of forlorn grayness persists, then try the succeeding solutions.
Solution #2: Repair Your Hard Disk Drive Using Disk Utility.
Another possible culprit for your gray screen problems is your hard disk. To fix it, you have to run Disk Utility by booting your system into Recovery Mode.
Follow the instructions below for a step-by-step guide:
Shut down your MacBook Pro by long-pressing the Power button.
Hold down the CMD + R keys to power up your MacBook Pro again.
You will be taken to the OS X Utilities screen.
Select Disk Utility.
Choose your MacBook Pro's built-in hard drive under Disk Utility.
Hit Verify Disk to continue.
You should receive a notification that the problem has already been fixed.
If the gray screen still greets you, you still have four more options to try.
Solution #3: Safe-Boot Your MacBook Pro.
Have you heard of the function called Safe Boot? It works by performing certain diagnostics on your macOS to ensure everything is up and running. It so happens that this function can also get rid of your gray screen problems.
To run Safe Boot, follow these steps:
Shut down your MacBook Pro.
Wait for 10 seconds and restart it while pressing down the Shift key.
Safe Boot will now start doing its job. Just wait for it to finish its task.
It will notify you if it has already completed the diagnostics.
If this solution worked, restart your machine from the Apple menu. Otherwise, let's find out what else you can do.
Solution #4: Reset the PRAM or NVRAM.
Sometimes, the problem is with your PRAM or NVRAM. These unique memory sections are notorious for causing troubles in Macs. Then again, they can be reset to their default settings. Although resetting to your default MacBook Pro settings will take time, it could be worth it.
Here's how to reset the PRAM or NVRAM:
Disconnect all the peripherals connected to your MacBook Pro.
Restart your MacBook Pro.
Before the gray screen shows, press the Command, P, R, and Option keys.
Hold all the keys until your MacBook Pro restarts. You should then hear another startup sound.
Release all the keys.
If the gray screen no longer appears, reconnect your peripherals.
If you're still unlucky, it's time to get serious and try the last few solutions.
Solution #5: Repair Your Startup Drive.
You have already explored all possible solutions on how to fix your gray screen problems on MacBook Pro OS High Sierra, but the problem persists. Don't worry, though, as you still have another solution!
While this can be a bit tricky, repairing your Startup Drive might just work for you. Here's how:
Start your MacBook Pro from an OS X Installer DVD.
Insert the DVD installer into your optical drive.
Switch off your MacBook Pro.
Restart your Mac while pressing the C key. It will then take you to a menu for booting your MacBook Pro from the optical drive. You have three options from here. These are:
Start from an OS X Installer DVD
Start from the Recovery HD
Start from an External Drive
Select one and follow the instructions provided.
If your MacBook Pro launches successfully with any of the three methods, then great. But if not, well, you still have one last solution to try.
Solution #6: Reinstall High Sierra.
If all else fails, you may reinstall High Sierra. Simply follow these steps:
Shut down your MacBook Pro.
Press the CMD + R keys and switch on your MacBook Pro again.
A new window will pop up with the option Reinstall MacBook Pro OS High Sierra. Select it.
Wait for the process to finish.
Hopefully, this solution has now fixed your problem.
Conclusion
Gray screen problems are common, but they may only be a result of peripheral or OS installation issues. We just don't pay attention to the tiny things that may affect our MacBook's performance, hence they accumulate and worsen over time. Lucky for you, you're already spared from the time-consuming process of searching for solutions as we compiled the possible solutions to your gray screen problems.
There is one last thing you can do now to prevent MacBook Pro issues from popping up. Install Outbyte Mac Repair on your MacBook Pro. This amazing tool can be used to run a quick scan on your MacBook to help you identify erroneous files or documents that may cause problems in the long run.
Did the solutions above help you with your gray screen problems on your MacBook Pro? Let us know below!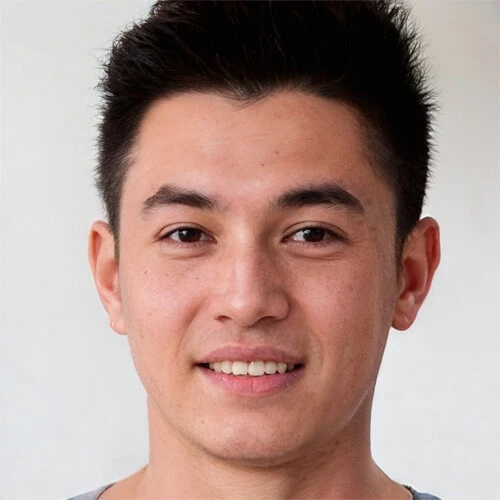 Vic is a search engine optimization expert, helping to optimize websites to make them more user-friendly. He's been in the industry for more than 10 years, and his work speaks a lot about his experience and expertise in the IT and digital marketing fields. 
Vic is the one in charge of keeping our website running smoothly and efficiently, to make sure that our readers have a wonderful experience while visiting the website. He's good at troubleshooting errors and fixing Windows issues that come up either when playing games or working on the computer. 
Vic is a certified gadget freak who feels the need to surround himself with cutting-edge technology. And this passion has helped him a lot in creating content that informs and guides users on using and troubleshooting the latest technology. He is an avid researcher who is always hungry for the latest news and updates on the most cutting-edge technology.