MacBook Airs become even more functional when used with external microphones. These peripherals can be used alongside various apps like Discord, which is very popular for gamers, as well as Skype for taking or initiating calls.
So, when the microphone does not cooperate, it is not surprising why many of us feel frustrated. It seems that the things we can do on our computers suddenly become limited.
Fortunately, it is possible to troubleshoot problems with an external Microphone on a MacBook Air. In the event that your MacBook Air cannot detect your mic, try the solutions we have listed for you below. But before you do that, make sure that you have configured your mic correctly.
How to Properly Set Up an External Microphone on a MacBook Air
To avoid problems with your external microphone, you need to set it up correctly on your MacBook Air. We'll teach you how below.
Connecting the External Microphone
Depending on the microphone that you are using, it will connect to your MacBook Air in various ways. Regardless, all these connections usually lead to one place: the USB port.
The most common type of microphone available is the USB mic. To use this, just plug its cable into an open USB port. Another microphone type is the Headset mic. This type is often compatible with headphone jacks and USB ports, which means it's more versatile.
Some newer microphone types can be connected via Thunderbolt. Although they're new, they function the same way USB-type microphones do. They only differ by the connection protocol they use and the connector style.
Configuring the Microphone
To use a microphone, you simply need to plug it into an available port and use it as you normally would. Things may only get complicated when you configure it.
To start with the configuration, follow these steps:
Go to System Preferences.
Select Sound.
Navigate to the Input tab.
Locate your microphone and set it as the system input. You can do that by clicking on your microphone's name.
That's it! You can start using your microphone.
What to Do If Your Mic Is Not Detected on MacBook Air
Is your external microphone not getting detected on your MacBook Air? Fret not because many have already found a way to fix the problem. These include the following:
Solution #1: Configure Your MacBook Air's Microphone Settings.
Sometimes, all you need to do is configure the microphone settings of your MacBook Air. Here's how:
Go to the Apple menu.
Navigate to System Preferences.
Find Sound and click on it.
Open the Input tab.
Select Internal Microphone. If there is no Internal Microphone option, try to speak in your microphone and check if the blue lines in the Input Level moves. If the blue lines are rising as you speak, then your microphone is working just fine. Otherwise, your microphone is faulty. If the blue lines are not rising, simply drag the slide next to Input Volume to the maximum level.
Solution #2: Restart Your MacBook Air.
Is your microphone still not working? Consider rebooting your MacBook Air. Give your computer a fresh start and check if the microphone now works.
To restart your MacBook Air, go to the Apple menu and select Restart.
Solution #3: Reset Your MacBook Air's PRAM.
Since it is a hardware issue, it is worth trying to reset the PRAM. Follow the steps below to reset the PRAM on your MacBook Air:
Shut down your MacBook Air.
Switch it on by pressing the Power button and holding the CMD + P + R + Option keys. Release all of them once you hear the startup tone. By now, you have already reset your computer's PRAM.
After resetting the PRAM, configure your microphone's settings. You may refer to Solution #1 for a detailed guide on how to configure your microphone settings.
Solution #4: Create a New User Account.
Oftentimes, the problem is only within a specific user account. When you log into another user account, the problem does not exist. So, to fix the problem, you might want to create a new user account. Here's how:
Go to the Apple menu.
Open System Preferences.
Choose Users and Groups.
Log out of your current account and create a new one.
Log in with it. Do not switch accounts.
Check if the problem persists.
Solution #5: Contact the Program's Support.
If you see the blue bars moving when you speak into the microphone, then it is an indication that it is configured properly and that your MacBook Air can hear it. If you wish to verify that, you can use online mic test tools.
Your problem lies within the program where you are using the microphone. It might not be configured properly; hence the mic does not work. The program could be listening to your microphone the wrong way or the volume is set too low.
Now, if the settings are correct, your last resort is to contact the program's support. Explain to them your problem and ask for possible solutions.
Solution #6: Run a Mac Repair Tool.
In some cases, MacBook Air issues arise due to problematic files and apps. When left unsolved, these issues may trigger more problems, affect other programs or worse, corrupt your macOS.
To fix them, all you have to do is to download and install a reliable Mac repair tool. Once installed, perform a quick scan. Wait as it identifies and resolves issues on your MacBook Air.
Solution #7: Visit an Apple Genius.
If all else fails, you may take your MacBook Air to an Apple Genius. Have the experts check on your computer and figure out what's causing your microphone problems. This is the best and safest option for MacBook Air users who are not confident with their technical skills.
Conclusion
Connecting an external microphone to a MacBook Pro should be easy. Basically, you just need to plug and play. But if you are having issues with it, you might need to try the solutions above or check if the microphone itself is faulty.
Do you know other effective fixes that can resolve microphone problems on MacBook Airs? We're dying to know. Comment on them below.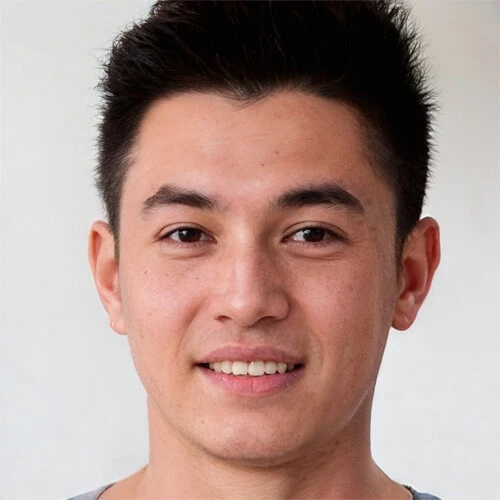 Vic is a search engine optimization expert, helping to optimize websites to make them more user-friendly. He's been in the industry for more than 10 years, and his work speaks a lot about his experience and expertise in the IT and digital marketing fields. 
Vic is the one in charge of keeping our website running smoothly and efficiently, to make sure that our readers have a wonderful experience while visiting the website. He's good at troubleshooting errors and fixing Windows issues that come up either when playing games or working on the computer. 
Vic is a certified gadget freak who feels the need to surround himself with cutting-edge technology. And this passion has helped him a lot in creating content that informs and guides users on using and troubleshooting the latest technology. He is an avid researcher who is always hungry for the latest news and updates on the most cutting-edge technology.