One of the key factors in winning an online game is having a reliable mouse.
How can you defeat your opponent if your mouse is dropping or is not responsive enough? How can you clash against enemy heroes when your mouse is so slow that you are not able to quickly release spells or attacks? You'll probably end up frustrated and annoyed if your character gets killed because of your mouse.
Gaming on Mac may not be as popular as that on a PC, but you can still play most multi-player games on Mac. Because gaming on Mac is not very common, there aren't that many gaming mice for Mac computers. However, a PC mouse and a Mac mouse work basically the same. Both Mac and Windows operating systems follow the same mouse layout with a left button, a right button, and a middle scroll wheel. This means that a gaming mouse for a PC can also be used on Mac, as long as it is compatible with macOS.
The question is, how do you choose the best gaming mouse for Mac?
Before we look at the list of the best gaming mice for Mac 2018, let's understand first what factors you should consider when choosing the perfect mouse for you.
There are different types of mice for different types of gaming. For example, an FPS or First-Person Shooter mouse is good for games like Call of Duty, Battle Field, Quake, and Counter Strike. An FPS mouse has quick DPI buttons and a low lift-off distance for better game performance.
A massively multiplayer online game or MMO game is an online game with large numbers of players playing on the same server. PlayerUnknown's Battlegrounds (PUBG) and Mobile Legends are popular examples of MMO games. An MMO mouse comes with a lot of buttons, either to the side or across the surface.
It is important to know what type of games you're playing before deciding to buy the appropriate mouse.
The cost of a mouse is usually driven by three factors —the brand, features and materials used. Not so popular brands usually cost lower than branded gaming mice for Mac computers.
Some mice come with a fixed DPI, while others allow you to change the DPI on the go. For professional gamers, having multiple DPI options is always an advantage. Sensitivity, on the other hand, can be OS-controlled or game-controlled.
Size is a very important factor when it comes to choosing the best gaming mouse for Mac. Measure your hand size from your wrist to the tip of your ring finger. You should choose a mouse that is 80% of your estimated hand size.
Aside from size, you also need to consider the ergonomic design of the mouse. Does it feel good holding the mouse? Are the buttons lined perfectly according to your hand orientation? If you answered "no" to any of the questions above, choose another mouse.
There are three kinds of grip gamers use when playing — claw grip, palm grip and full grip. It is important to find a mouse that works well with all kinds of grips. There are gaming mice for Mac computers that have specifically designed contours to accommodate fingers that won't be used in gaming, while other mice stick to the basic style.
When it comes to gaming, the more buttons the mouse has, the better. Instead of being limited to just two buttons, a gaming mouse can have anywhere between four and ten extra buttons, making it easier to maneuver the game.
Gamers prefer a specific weight for their mouse. A gaming mouse can either have a permanent weight or can use removable weights that allow you to set the weight that you want.
Most players don't like using a wireless gaming mouse because they say that it causes some lag in the game. But when you're playing MMO, MOBA and other games on a Mac, the connection speed is not high, so a little lag won't hurt your game.
One of the tricks in using a wireless gaming mouse is by optimizing your Mac's performance to avoid lags. You can use an app like Outbyte macAries to delete junk files, optimize your RAM and improve your device's overall speed and performance. So even if you're using a wireless mouse, the lag will be so minimal that it will not affect your game.
Another advantage of a wireless gaming mouse is that it has no wires which can obstruct your movement. Plus, a wireless mouse is easy to carry around.
Now that we know the factors to consider when choosing the best gaming mouse for Mac, let's look at these popular gaming mouse brands and what features make them unique.
Best Gaming Mouse for Mac 2018
Zelotes T90
If you're looking for full-on performance for an affordable price, this mouse might just be what you need. The T90 has 6 DPI levels which you can change on the fly, letting you choose the level of precision that you want. You can switch between 1000, 1600, 2400, 3200, 5500, and 9200 DPI. Each DPI has a designated color so you know which one you're using immediately. The response time is 2 milliseconds.
The T90 has 8 buttons with an ergonomic design and built-in weights you can customize to achieve the best balance.
Razer Ouroboros
This Razer mouse features an ambidextrous design, perfect for both left-handed and right-handed gamers. It has two interchangeable side panels which you can shift from left to right, and vice-versa. You can use it in wired or wireless mode, depending on your preference. However, this doesn't make any difference in the performance arena.
The Razer mouse has a 8200 DPI 4G sensor that provides lightning fast movement and laser-guided precision. It has a DPI clutch trigger mechanism that allows you to lower your DPI temporarily if you need to take a sniper shot. Just release the clutch to return to your normal DPI. Razor Ouroboros can last up to 12 hours.
This mouse only comes in green color and needs a cloud-based drive to change the settings.
Logitech MX Master
One of the prominent things with this Logitech mouse is the design. It features a palm-style mouse that makes it easy and comfortable to use. It offers a 400 to 1600 DPI setting, delivering lightning fast and precise cursor movements. Although the Logitech MX Master was designed mainly for work, we still included it on this list because it can also perform well when gaming.
The buttons are fully customizable, you just need to set them up using the Logitech Options software. You can use this as a wireless gaming mouse or as a Bluetooth mouse. The Logitech MX Master has a speed-adaptive scroll which allows you to switch automatically between hyper scroll and ratchet.
BenQ ZOWIE EC1-A
The BenQ ZOWIE EC1-A mouse has all the features you'd want from a gaming mouse. The design was inspired by the old-school MS IntelliMouse Explorer 3.0, which is interesting and nostalgic at the same time.
This BenQ mouse is easy to use with its plug-and-play design. You can switch between 4 DPI settings on the fly—400, 800, 1600, and 3200 DPI, and adjust the USB report rate from 125 to 1000 Hz.
The stiff scroll wheel might feel awkward, but this is perfect for FPS players. This BenQ ZOWIE EC1-A delivers reliable all-around performance but could use some modern gaming features that other mice have.
Razer Taipan
This sleek and powerful gaming mouse uses an ambidextrous design making it a hero for both left-handed and right-handed gamers. It features an impressive 8200 4G Laser Sensor for tactical precision when delivering accurate shots. This mouse can be fine-tuned for all types of surface and has 9 programmable buttons.
The buttons can be configured via the Razer Synapse app. The buttons on this mouse are extremely sensitive and will be triggered with the slightest pressure. This is perfect for instantaneous reaction during FPS games.
Conclusion:
There are many impressive gaming mice out there for Mac, but the most important thing to keep in mind is that you should choose the one that feels right and works right for you. If you're not comfortable with the mouse you're using, it doesn't matter whether it has top-notch features — you'll surely lose the game.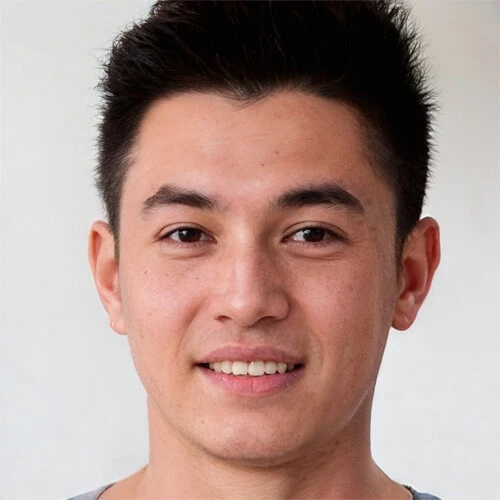 Vic is a search engine optimization expert, helping to optimize websites to make them more user-friendly. He's been in the industry for more than 10 years, and his work speaks a lot about his experience and expertise in the IT and digital marketing fields. 
Vic is the one in charge of keeping our website running smoothly and efficiently, to make sure that our readers have a wonderful experience while visiting the website. He's good at troubleshooting errors and fixing Windows issues that come up either when playing games or working on the computer. 
Vic is a certified gadget freak who feels the need to surround himself with cutting-edge technology. And this passion has helped him a lot in creating content that informs and guides users on using and troubleshooting the latest technology. He is an avid researcher who is always hungry for the latest news and updates on the most cutting-edge technology.