Reading time:
5
Minutes
Netflix has become a popular source of entertainment during the COVID-19 pandemic, as many people are staying home and looking for ways to pass the time.
Currently, Netflix has thousands of titles you can choose from. You can watch Netflix from your Smart TV, your phone, your Mac or PC, or other compatible devices. Just log into your account, choose a user, then go through the list of titles and choose which one you want to watch. You can spend hours and hours of watching Netflix and you usually don't notice the time passing by, which is a huge help during lockdown.
Unfortunately, several Netflick users have reported encountering various errors when streaming content from this service. One of the more popular issues is the Netflix error S7363-1260-FFFFD089 that is commonly encountered by users accessing the streaming service using Safari on their Mac.
When this error occurs, the title refuses to play and the user is presented with a black screen along with the error message. The weird thing is that the error does not happen to a specific title only, but appears no matter which content is clicked. This Netflix error code: S7363-1260-00003266 causes a great deal of frustration among users because they cannot watch movies and TV series unless the error is fixed.
What is the Netflix Error S7363-1260-FFFFD089 on Safari?
If you're getting the netflix error code s7363 1260 ffffd1c1 on your Mac computer, it usually means that the problem is related to the information stored on your Safari browser that needs to be refreshed. Some old cookies or cache files or download files might be interfering with Netflix and preventing it from working properly.
The error message usually reads:
Whoops. something went wrong…
Unexpected error
There was an unexpected error. Please reload the page and try again.
Error Code: S7363-1260-FFFFD089
This error only usually appears when watching Netflix using the Safari on a Macbook. It rarely appears on other browsers, such as Chrome or Firefox, signifying that the problem is most likely related to Safari.
As mentioned above, the main reason is corrupted cache files on your Safari browser, but other factors could also be affecting Netflix's performance and causing this error code s7363 1260 48444350 on your Macbook. Here are some of the other factors you need to check:
Faulty Safari plug-ins or add-ons
Ad blockers installed on your browser
Strict security settings
Browser hi-jackers or other malware affecting your browser
If you're currently frustrated because of encountering the Netflix error code s7363 1260 48444350 on Safari, you can follow the troubleshooting steps below to resolve this issue.
How to Fix the Netflix Error Code S7363 on Mac
When you get the Netflix error S7363-1260-FFFFD089 on your Mac, the first thing you need to check is whether the problem affects the entire Netflix service or is it limited to the device you are using. You can check this by trying to access Netflix on another device, such as your phone or your TV. If Netflix works fine on these devices, then it means that the problem is limited to your device. Next, check if Netflix loads using other web browsers. If it does, then the cause of the problem has been narrowed down to your Safari browser.
But before you try to fix the Netflix error code s7363 1260 48444350, you need to do some basic troubleshooting steps to see if they can fix this glitch:
Log out of your Netflix account, then log back in. This step should rule out any problems with your Netflix account.
Close your Safari browser and relaunch it, then open Netflix once again.
Clean up unnecessary files from your system using a Mac cleaner app.
Run your anti-malware program to remove any browser hijacker installed on your Mac.
Try using a VPN to check if the problem is caused by proxy errors or your ISP blocking the Netflix service.
Restart your Mac.
If the above fixes don't work, proceed with the steps below:
Fix #1: Quit All Running Media Players.
Media players can sometimes interfere with streaming apps such as Netflix. Make sure to close all other media programs that are currently open, such as iTunes, YouTube, VLC, QuickTime, and others. To do this:
Click the Apple icon located in the upper-left corner of the screen.
Choose Force Quit.
Click any media players that are currently open, such as QuickTime or iTunes, then select Force Quit.
Quit Safari and relaunch it.
Try opening Netflix again.
Fix #2: Delete Netflix Website Data.
Cached files and cookies can interfere with Netflix so you must clear them from your browser to fix this error. To do this:
Open Safari and click the Safari menu found in the upper-left corner of your browser.
Choose Preferences > Privacy.
Under Cookies and website data, click Details or Manage Website Data.
Look for Netflix, then click the Remove button.
Choose Remove Now.
After the Netflix website data has been removed, force-quit Safari by clicking the Apple menu > Force Quit, then choosing Safari from the list of apps. Relaunch Safari and try Netflix again.
Fix #3: Empty Your Browser's Caches.
To clear Safari's caches, you first need to access the Safari Developer Tools by turning on the Develop menu. To do this:
Open Safari > Preferences, then click on the Advanced Tab.
Tick off the box next to Show Develop in the menu bar.
Exit Preferences, you'll and you should see a new Develop menu appear.
Click on the Develop tab between the Bookmarks and Window tabs.
Click on Empty Caches.
Relaunch Safari and try accessing Netflix once again.
Fix #4: Reset NVRAM in the Recovery Mode.
Resetting NVRAM using the regular steps is sometimes not enough to fix this error. You need to reset while in the Recovery for it to work. To do this:
Restart your Mac and immediately hold down the Command + R buttons until you see the Apple logo or the spinning globe. This should load the macOS Utilities screen.
Click on Utilities in the menu bar, then click on Terminal.
In the Terminal window, copy and paste this command line:
nvram 8be4df61-93ca-11d2-aa0d-00e098032b8c:epid_provisioned=%01%00%00%00
Hit Enter.
Restart your Mac normally and try opening Netflix once again.
Fix #5: Use a Different Browser or Device.
If you're not particular with using Safari for watching Netflix, you can use other browsers that are compatible with this streaming service. Here are some of the browsers where you can watch Netflix smoothly:
Microsoft Edge on Windows 10/11
Internet Explorer on Windows 7, 8, and 8.1
Mozilla Firefox
Google Chrome
Opera
You can also choose to watch Netflix on other devices, including Smart TVs, PS3, PS4, Xbox360, XboxOne, Blu-ray Players, iOS and Android devices, tablets, iPads, and other computers.
Summary
In this period when people can't go out because of the risk of COVID-19 infection, watching Netflix is the best way to stay entertained and prevent people from getting bored or crazy. If you come across the Netflix error S7363-1260-FFFFD089, simply follow the fixes above, or switch to a different browser or device.
Give us some love and rate our post!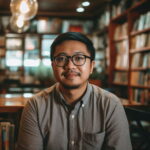 Vic is a tech enthusiast who loves to be up-to-date with the latest and greatest technology in the world. He creates content that educates and helps users with their tech-related questions. Vic manages our website to ensure that our readers have a seamless experience while browsing. He excels in troubleshooting errors and resolving Windows issues for gaming and work purposes.