If you're a video editor or a creative professional, you'll understand that going through your media library and uploading the necessary creatives eat up almost half of the production time. And the process is not always smooth, with some uploads getting interrupted and others failing to proceed. This is true for audio and video files that can range from a few MBs to a couple of GBs.
This is why iLifeMediaBrowser was created by Apple. It was designed to facilitate media management for audio and video projects. However, iLifeMediaBrowser can sometimes bring more trouble than good. For several years, Mac users were complaining how iLifeMediaBrowser was consuming too much computer resources, such as RAM and CPU, causing their Macs to slow down to a crawl. Some also noticed malicious behaviours exhibited by this particular software, such as excessive ads and persistent characteristics.
Recently, another problem has been noticed by Mac users when using iLifeMediaBrowser. It seems like iLifeMediaBrowser does not permanently delete files and saves them somewhere on your Mac instead. This means that deleted pictures still appear on iLifeMediaBrowser, as well as old videos and audio files you've used for your project.
Users were noticing that their hard disk was getting full even though they regularly delete large files on their Mac. After digging around, it turns out that all the deleted pictures and media files were dumped into the com.apple.iLifeMediaBrowser.ILPhotosTranscodeCache folder, eating up the computer's storage.
Users who are using a photo slideshow as the screensaver noted that macOS was using the cached photos in this folder /Library/Containers/com.apple.ScreenSaver.iLife-Slideshow-Extension/Data/Library/Caches/com.apple.iLifeMediaBrowser.ILPhotosTranscodeCache instead of the actual photos in the Photos app. So instead of using the original files, copies are made by iLifeMediaBrowser, which consumes more of your storage.
What's more annoying is that deleting the files inside the folder and emptying the Trash does not help. The files get deleted for some time, only for the deleted files to get back the claimed space after a few minutes later. The iLifeMediaBrowser files are so persistent that they cannot be deleted by ordinary means.
What Is iLifeMediaBrowser?
iLifeMediaBrowser is a component of the iLife software suite for macOS and iOS devices developed by Apple. The iLife suite is composed of iTunes, iMovie, iPhoto, iDVD, iWeb and GarageBand. iLifeMediaBrowser is used by macOS to facilitate the process of organizing, importing, and uploading media files to be used by the apps in the iLife suite. But iLifeMediaBrowser is mostly used by GarageBand.
iLifeMediaBrowser is pre-installed in the earlier versions of macOS. The software usually runs quietly in the background, managing your media files for your apps to use. But if you encounter problems when using this software, such as high memory usage or insufficient storage due to duplicate media files, then you need to remove iLifeMediaBrowser immediately.
Should iLifeMediaBrowser Be Removed?
When deleted pictures still appear on iLifeMediaBrowser or when iLifeMediaBrowser is causing a spike in memory or CPU usage, the first thought that comes to mind is malware. But keep in mind that iLifeMediaBrowser is a legitimate Apple software that is being used by macOS applications. Though it might display and cause some performance issues, it is not a malicious process.
However, if you are not using the iLifeMediaBrowser that much and you can live without it, you can choose to uninstall it from your Mac to rid yourself of the troubles caused by this software.
How to Uninstall iLifeMediaBrowser
To uninstall iLifeMediaBrowser, follow the instructions below:
Step 1: Quit iLifeMediaBrowser
Since iLifeMediaBrowser runs in the background, the first thing you need to do is stop it via Activity Monitor.
Click on Finder > Go > Utilities.
Double-click on Activity Monitor.
In the Activity Monitor window, find iLifeMediaBrowser.
Click on it and choose Quit Process.
When a dialog pops up asking you to confirm your choice, choose Force Quit.
Step 2: Delete All Library Containers
The next step is to go to various folders and delete all files associated with iLifeMediaBrowser.
Go back to Finder and expand the Go menu, then select Go to Folder.
In the folder search dialog, copy-paste the following string: /Library/Containers.
In the Containers directory, look for the following entries and drag them to the Trash:

com.apple.MediaLibraryService/Caches/com.apple.iLifeMediaBrowser.ILPhotosTranscodeCache
com.apple.ScreenSaver.iLife-Slideshow-Extension/Data/Library/Caches/com.apple.iLifeMediaBrowser.ILPhotosTranscodeCache

Go back to the Go to Folder feature again and enter this string: /Library/Application Support.
Look for the iLifeMediaBrowser folder inside.
Find the Plugins folder and empty it.
To make sure you delete all files associated with iLifeMediaBrowser, it is recommended to use a [sc name="mac-cleaner"] to sweep your entire system for junk and unnecessary files. This is also useful for freeing up your storage space.
Step 3: Uninstall iLifeMediaBrowser
Click Finder > Go, then choose Applications from the list.
Look for iLifeMediaBrowser from the list of apps.
Right-click on it, then choose Move to Trash. Or you can simply drag the icon to the Trash.
Don't forget to empty the Trash.
Step 4: Remove Login Items.
To ensure you have completely uninstalled iLifeMediaBrowser, you need to delete any startup items created by the app. To do this:
Go to Apple menu > System Preferences
Click on Accounts, then go to the Login Items tab.
Look for iLifeMediaBrowser and click the (-) button at the bottom left of the screen.
Restart your Mac after.
How to Delete Pictures on Mac for Good
When you delete photos and videos from your Mac, they are usually kept in a temporary folder for at least 30 days before they are completely removed from your drive. This is helpful for when you change your mind and you want to recover the deleted photos.
But if you want to directly delete media files because you badly need to free up some space, just look for the Recently Deleted folder on the Photos app and empty everything inside. All the files that were kept there for the 30-day period will be permanently deleted from your Mac. You can also sign into your iCloud Library where all your media files are saved and delete the images from there. Your iCloud library automatically syncs with your devices so the deleted files from there will also be deleted from your Mac.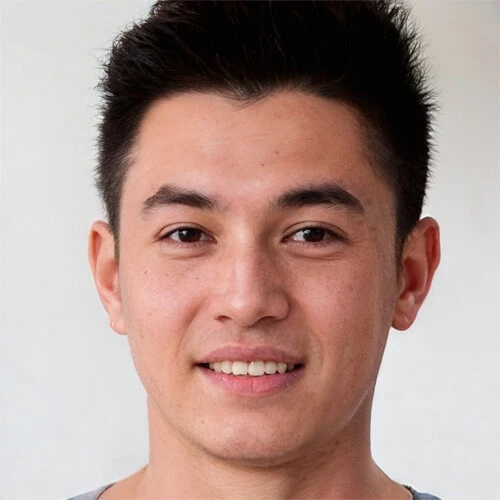 Vic is a tech enthusiast who loves to be up-to-date with the latest and greatest technology in the world. He creates content that educates and helps users with their tech-related questions. Vic manages our website to ensure that our readers have a seamless experience while browsing. He excels in troubleshooting errors and resolving Windows issues for gaming and work purposes.