The first public beta of macOS Big Sur has been released by Apple earlier this month, making Mac users excited to upgrade to the latest OS immediately. Big Sur comes with a lot of new features, new design, and various improvements that make Mac users want to try it out the minute it became available.
Unfortunately, just like other new operating systems, macOS Big Sur also comes with lots of bugs and installation issues. Several Mac users reported that they can't boot after installing Big Sur public beta. According to reports, those who upgraded to the latest macOS are not able to boot normally after installing Big Sur.
The affected users are either met with a blank screen after reboot, although the fans are working and the keyboard light is on, which means that the Mac is running. Other users are stuck in a boot loop. They'll be taken to the login screen only to be kicked out after signing in. The more unfortunate ones can't even get to the login page before the system goes into the boot sequence once again.
This error can be so frustrating because your Mac is completely unusable, unless the problem is resolved. Installation errors like this are some of the biggest reasons why most long-time Mac users do not jump into the bandwagon easily. If you're installing Big Sur public beta and unable to boot, this guide should help you fix this issue.
Why Your Mac Can't Boot After Installing Big Sur Public Beta
The most common reason behind installation errors when upgrading to Big Sur public beta is corrupted installation. Either the installation files themselves are corrupted or the installation process has been interrupted, causing errors.
Mac users have complained that the installation process was unusually longer, taking up several hours to complete. Some even encountered being stuck somewhere in the installation process and the users had to do force-shut down their Macs for the installation to progress. Others even had to try installing Big Sur multiple times before finally succeeding.
Another reason why you are unable to boot after installing Big Sur public beta is that your device is not compatible with the latest macOS. macOS Big Sur does not work with MacBooks older than 2015 and MacBook Air/MacBook Pro/Mac Pro older than 2013. It still works with Mac mini and iMac 2014 but you need iMac Pro 2017 and later. So if you have mid-2012 MacBook Air, 2012 and early 2013 MacBook Pro, late 2013 iMac, and late 2012 Mac mini models, you will no longer be able to upgrade to macOS Big Sur.
You also need to check whether you have enough storage space for the installation. Although Apple did not specify how much space Big Sur needs, judging from the previous macOS versions, you will need to have 15 to 20GB of free space on your Mac for the new macOS to be installed smoothly.
How to Fix Can't Boot After Installing Big Sur Beta
Before we proceed to the solutions on how to boot after installing Big Sur beta, let's look first at the process of installing the latest macOS to check if you did the right thing:
Back up your device. Major updates are known to be buggy so you don't want to risk losing all your files when you have to reformat your drive.
Clean up your Mac using Mac repair app to make sure no junk files get in the way of the installation and that you have enough storage space for Big Sur.
On your browser, type in this URL: https://beta.apple.com/sp/betaprogram/.
Sign in using your Apple ID, then choose macOS from the list of applications.
In the Getting Started section, click on Enroll your Mac.
Click on Download MacOS Public Beta Access Utility.
Double-click the downloaded file and follow the onscreen instructions.
After the utility has been installed, check About this Mac or the Mac App Store for any software update and then follow the instructions to download and install it.
After you restart, your Mac should now be running the Big Sur public beta. But this is where the error usually occurs. A lot of users are not able to boot in Big Sur after the upgrade for one reason or another. If you're one of those users who can't boot after installing Big Sur public beta, here are some of the things that you can do:
Fix #1: Repair the Hard Drive via Recovery Mode.
If your Mac can't boot after installing Big Sur public beta, you should check your Mac hard drive. There is a possibility that your device ran out of power during the installation and the reformatting process was interrupted. You should also check for corrupted or bad sectors.
If this is the case, you can try to repair your hard drive using Disk Utility in Recovery Mode. This built-in free disk repair tool on your Mac helps fix hard drive issues so that your Mac can successfully boot up. But if there are no disk errors found, then the hard drive should not be the reason behind this error.
Fix #2: Boot Into Safe Mode.
To figure out why you can't boot your Mac after the macOS update, you can try booting into Safe Mode instead. Safe Mode will only load the basic programs required at startup so it is easier to isolate incompatible software that prevents your Mac from starting up. To do this:
Press and hold the power button to force-shutdown your Mac.
To boot via Safe Mode, restart your Mac while holding the Shift key.
Release the Shift key once you see the progress bar.
If you are able to boot into Safe Mode but not in normal mode, then a third-party software is likely causing the error. To find out which software is the culprit, you need to boot into Verbose mode so you can see what is happening during startup.
To boot into Verbose mode, just press and hold Command + V during startup. You will see a live report of what is happening when your Mac is booting up. This helps you identify which software is causing trouble and you can simply uninstall it in Safe Mode to resolve the issue.
Fix #3: Reinstall macOS.
If the above steps don't work, then the system itself is broken and you need to install a fresh copy of the operating system. You can try using a USB bootable installer for a more stable installation. And if all else fails, you can simply roll back to your previous macOS version and wait for Big Sur to be stable before upgrading again.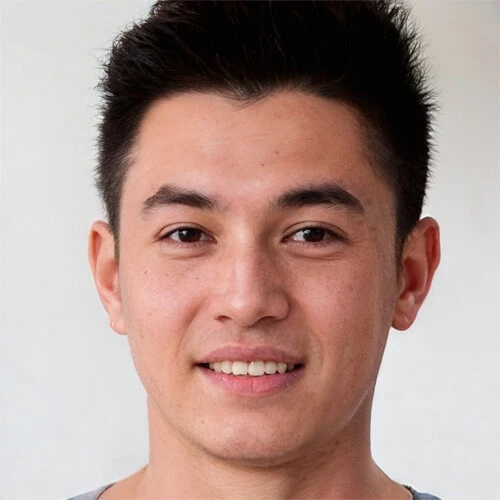 Vic is a certified gadget freak who feels the need to surround himself with cutting-edge technology. And this passion has helped him a lot in creating content that informs and guides users on using and troubleshooting the latest technology. He is an avid researcher who is always hungry for the latest news and updates on the most cutting-edge technology.
Vic is the one in charge of keeping our website running smoothly and efficiently, to make sure that our readers have a wonderful experience while visiting the website. He's good at troubleshooting errors and fixing Windows issues that come up either when playing games or working on the computer.