Macs are known to have fast and stable systems. However, speed and stability aren't a guarantee that Macs won't misbehave from time to time. Sooner or later, Mac systems will slow down, hardware will retire, and apps will crash, all caused by everyday wear and tear and age.
Now, when Macs experience problems, it is likely that a huge number of Mac users won't know what to do, as they are already accustomed to using their machines without any problems. If you are among these Mac users, fret not because we're here to help.
Mac problems, especially those that have something to do with speed, can be quickly fixed by simply restarting the system. But issues that involve error codes like CryptoSwift.AES.Error.invalidData and SystemExtr may require more than just rebooting the system.
What Are the CryptoSwift.AES.Error.invalidData and SystemExtr Errors?
What is the SystemExtr error on Macs? Why does it cause excessive CPU power consumption? How about CryptoSwift.AES.Error.invalidData? What does it do? How does it impact your Mac's system processes?
The CryptoSwift.AES.Error.invalidData and SystemExtr errors surface when there are problems with the system files or the hardware, causing apps to crash or the system to reboot itself.
What Causes These Errors to Appear?
There are many possible culprits that cause the CryptoSwift.AES.Error.invalidData and SystemExtr errors to appear. Perhaps you have unintentionally downloaded and installed a program bundled with malware. As a result, some of your system files got corrupted or messed up. Maybe your newly downloaded program is incompatible with your software or drivers, thereby causing your system to quit unexpectedly.
In addition to the unintentional downloading of programs and apps, here are other possible reasons why the SystemExtr Mac not responding error appears:
1. Insufficient Memory
Insufficient RAM may cause the SystemExtr error to pop up on your Mac. Although upgrading your RAM can effectively resolve the issue, it can be quite expensive.
Well, before you proceed with the costly upgrade, you might want to check your RAM first. You need to analyze your computer's memory usage to be sure that it's really messing up your system processes.
To check your Mac's memory usage, follow these steps:
Go to Finder and open Applications.
Choose Utilities.
Double-click Activity Monitor.
When the Activity Monitor window appears, navigate to the Memory Check the Memory Pressure graph. This graph will provide you with real-time insights about your Mac's memory status:

Green – There are memory resources available.
Yellow – Memory resources are available, but it is likely that they are being taken up by various memory-management processes.
Red – Your Mac's memory is exhausted. Your operating system has been using space on your Mac's hard drive as virtual memory. A red status is an indication that your computer needs more RAM.
2. Outdated MacOS
After updating macOS, it is normal to notice improved system performance. This means you have to ensure your Mac is running the most recent Mac OS version.
To know if an update is available, simply click the Apple logo on your Desktop. And then, click App Store. Navigate to the Updates tab and check if any system updates are available. If there is an update, install it.
Should you wish to automatically check for updates, go to System Preferences and select App Store. Be sure that the Automatically Check for Updates option is checked.
3. Lots of Active Applications
The more applications and programs you have up and running, the more memory and space are consumed. As a result, your Mac becomes slower and random error messages may appear.
Though this is an obvious fact, many of us are guilty of leaving lots of applications running in the background. Yes, you might need some of these apps at a later point, but if you aren't really going to use them right now, you might as well close them first to have more space for other important processes.
4. Too Much Cache
In case you didn't know, your Mac's cache is where your system stores temporary data. This data will be conveniently pulled up when needed.
While this cache can help speed up data access and loading times, a huge cache can impact your system's performance. It can even cause your computer to run slowly and inefficiently. If you notice that a certain app is starting to lag or your computer seems to be struggling, then it is a serious indication that you need to have your cache cleared out.
5. Many Unnecessary Extensions
With lots of browser extensions, add-ons, and plug-ins out there, it's easy to get carried away and overload your browser. Sure, these added features are a great way to customize your browsing experience. However, going above and beyond can only cause your browser to function inefficiently.
Here's how you can check and uninstall the extras you've installed on your browser:
Safari
Open the browser.
Choose Safari.
Select Preferences and navigate to Extensions.
Check all the extensions you want to remove.
Click Uninstall.
Chrome
Open Chrome.
Click Preferences and choose Extensions to open a list of all the installed Chrome extensions.
If you see any extension you don't need, hover the mouse over the trash icon next to it and click it.
Click Remove.
Firefox
Open Chrome.
Click the Menu button.
Choose Add-ons. This will launch the Add-ons Manager tab.
Disable the themes and extensions by clicking Appearance or Extensions.
Select the specific add-on you wish to disable.
Click the Disable button next to it.
6. A Messy Desktop
Admit it. There are times when we just leave our Desktops out of control. You say you'll declutter and organize everything later, but you end up forgetting about it.
It is true that the Desktop gives us convenient access to files and folders. But take note that there is a downside to this convenience. Once files and icons begin to accumulate there, they will take up more resources than you think.
Here's what you should know. Every file and folder on your Desktop is a window that comes with images in it. Those are saved and stored in the RAM, so when you need to open your file or folder up, your Mac can quickly pull everything up for you. So, the more files on your Desktop, the more data saved in your RAM. This is bad news for your system's performance.
Yes, it can be boring to organize things on your Desktop. But doing so actually delivers a noticeable improvement in your system's performance.
And if you do really need to access a file, you can simply create an alias on your Desktop. And then, store the file somewhere else. To create an alias, just right-click on the file and select Make Alias. Drag the alias to the Desktop, and that's it.
7. Corrupt App Preference Files
Apps can be customized depending on a user's preference. This can be done via Settings or Preferences. When an app is customized, the settings are saved to a dedicated preference file. And whenever the app is launched, the preference file is located and loaded.
Preference files are generally small; therefore, deleting them won't really have a significant impact on your Mac's performance. However, when these files are misbehaving or faulty, it's another story.
These files may become corrupt at some point, causing your system to crash, run slowly, or trigger error messages like SystemExtr.
If the SystemExtr error pops up on a specific app only, then you might want to try deleting its preference file. After that, you may start from scratch.
To delete a preference file, go to Finder and navigate to Home -> Library -> Preferences. Locate the preference file you want to delete and hit the Delete button. After that, relaunch the app. A new preference file should be generated by then.
How to Fix the CryptoSwift.AES.Error.invalidData and SystemExtr Errors on Your Mac
Regardless of what's causing the CryptoSwift.AES.Error.invalidData and SystemExtr errors to occur, we've got your back. We'll teach you how to fix the SystemExtr error, which causes apps to crash or quit unexpectedly on Macs.
1. Force-Quit Unnecessary Apps.
While in the middle of work, the app you're using might hang or freeze. A few seconds later, the dreaded spinning beach ball appears, which indicates that the app is no longer responding.
In these instances, all other active apps will continue to function, because the spinning beach ball only shows on the window of the unresponsive app. To solve the problem, you have to quit unnecessary apps to free up your RAM and give way to more valuable tasks. Here's how:
Bring an app to the foreground.
Open the menu and select Quit. You can also use the CMD + Q shortcut.
If the app is stuck and the traditional Quit command does not work, navigate to the Apple menu and select Force Quit.
Choose the stuck app and hit the Force Quit button.
2. Reboot Your Mac.
Rebooting your Mac can quickly resolve problems related to apps. To reboot your Mac, follow these steps:
Go to the Apple menu.
Click Restart.
Your macOS should now quit all active and background apps, freeing up your CPU and RAM.
If you can't access the Apple menu because your system is frozen, press the CTRL + CMD combination while holding the Power button. This should initiate a force restart.
3. Install Software Updates.
If an app is not working properly, you may need to download and install any available updates. To do this, follow these steps:
Open the App Store.
Go to Updates.
Click the Update button next to the unresponsive app.
4. Check for Any Compatibility Problems.
Another way to fix your problem is to check if your apps are compatible with your current macOS version. Although it sounds like a technical solution, it isn't. Simply follow the instructions below, and you should be on the right track:
Open the Apple menu.
Select About This Mac. Check the current macOS version you are using.
Now, check the system requirements of the app. Visit the official website of the developer of the problematic app and search for its system requirements. Compare them with your system specifications and see if there is any mismatch.
5. Run a System Scan.
Sometimes, junk files created by apps and browsers interfere with your system, resulting in errors. That means getting rid of such files may prevent errors from surfacing and apps from crashing.
To run a system scan, you can use reliable system scanning tools for Mac to pinpoint junk files and delete them.
6. Clear the Cache.
All Mac apps have cache files. These files store frequently used information that helps the apps run smoothly and more efficiently. But if cache files become corrupted, then an app crash may occur. Your macOS can remove the corrupt cache, but since it is hidden, your system might not be able to locate it.
In most cases, cache files are located in the Library > Cache folder. It is conventionally named based on an app's name, so you should be able to identify it immediately.
To clear any corrupted cache file, do the following:
Quit the problematic app first.
Look for its cache file in the location specified above.
Once you have found it, drag it to the trash bin. When you open the app again, a new cache file will be generated automatically.
Take note, though, that you must not clear out caches if you are uncertain since these files are responsible for keeping your Mac's performance smooth. Deleting them indiscriminately will cause your computer to rebuild them, which will take time and may potentially trigger more errors.
A Must-Try Solution
If the SystemExtr error keeps popping up on your screen, you may click on the Report button. You will then be directed to the actual location of the SystemExtr folder. Delete the whole folder, and the error message should stop showing up on your Mac.
More Solutions
One of the solutions above should fix your CryptoSwift.AES.Error.invalidData- and SystemExtr-related problems. But if none of them worked, it is best that you contact Apple's support team or take your Mac to the nearest Apple store and have it checked.
We'd like to know which fixes worked for you. Comment on them below!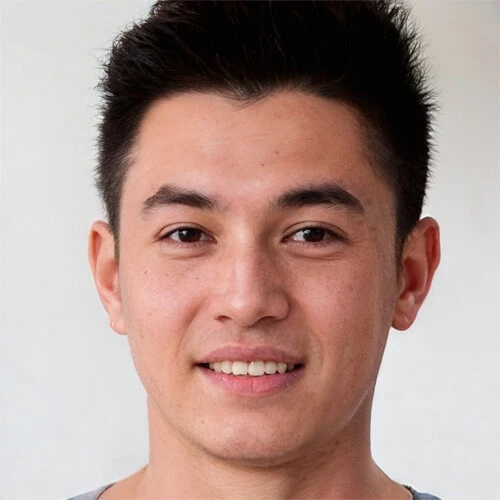 Vic is a certified gadget freak who feels the need to surround himself with cutting-edge technology. And this passion has helped him a lot in creating content that informs and guides users on using and troubleshooting the latest technology. He is an avid researcher who is always hungry for the latest news and updates on the most cutting-edge technology.
Vic is the one in charge of keeping our website running smoothly and efficiently, to make sure that our readers have a wonderful experience while visiting the website. He's good at troubleshooting errors and fixing Windows issues that come up either when playing games or working on the computer.