As we know, macOS has a legitimate reputation worldwide. It is a wonderful platform with a range of possibilities. Mac users enjoy virtually flawless data management, and they have the privilege to read and write to various formatted volumes.
However, like any other tech product, macOS may display different mac error messages while processing tasks. On rare occasions, the OS may throw up the error code -36 when copying files on a Mac.
You can imagine how frustrating it is to have to leave all your work aside to troubleshoot the issue. But don't worry because there is always a solution to it.
If your Mac gives the error code -36 when copying files, and you do not have a clue on how to fix it, then this post is meant for you. We will talk about the error code -36 in detail, including what it is, causes and several approaches to resolve it.
What Is Mac Error Code 36?
As we have mentioned before, the error code -36 is a rare species of error. Typically, the Mac error code 36 might occur when you are moving large files around, for instance, transferring files from a Mac to another device or from one external HD to another external HD via a Mac. This issue usually halts the copying process and can affect any file.
Mac users tend to copy large files or folders less frequently, which could explain why this error is not very common. All the same, it might frustrate you if there is an emergency, and you need to transfer something important.
As reported in some Mac forums, users of macOS High Sierra reported encountering the error code -36 when copying files on their Macs. Funny enough, this error has similar characteristics to the error 43.
Causes of the Error Code -36
The reasons behind the occurrence of the error code -36 on a Mac are diverse, but knowing the exact root cause always comes handy when resolving the problem. It will help reduce the time spent on fixing the issue and prevent future occurrences.
The problem usually stems from the dot-underscore companion files, such as the .DS_Store file, but it can also happen with any other file on your Mac. These hidden files carry vital information like icon images and associated files. So, when there is a problem moving files from a Mac to a Windows-compatible volume and vice versa, the error 36 Mac occurs.
Other likely causes of this error are:
The file being copied is greater than 4GB.
The target disk is corrupted.
There is a system limitation.
The file is encrypted, or the disk is write-protected.
The target doesn't have enough space.
How to Fix the Error Code -36 on Mac?
Fixing the error code -36 on a Mac is decisively simple and easy to overcome. Thankfully, the tricks we are recommending will resolve the problem regardless of the cause, which can be a real time saver.
Solution #1: Run the Dot_Clean Utility
You can effortlessly resolve the error code -36 on a Mac, thanks to dot_clean, a handy command-line tool. To use the dot_clean command, follow the steps below:
First, turn on your computer, and then follow this path to launch the Terminal window: Applications > Utilities > Terminal.
Next, type dot_clean into Terminal and leave a single space for the folder path.
Now, drag the memory card or flash drive icon into the Terminal window to generate the path folder.
After that, press Enter.
All the hidden dot-underscore (._) files will be deleted or merged with their host files, which means you can now copy the files to the destination disk, with no issue.
Solution #2: Check for Shortcomings
In most cases, shortcomings like a faulty external media or mismatches in folder permissions and sharing options might cause a Mac to give the error code -36 when copying files. If that is the case, follow these steps to fix the error:
Check the permissions and sharing options of the file or folder associated with the error code 36 Mac. To perform this setting, right-click on the folder and choose Get Info. After that, navigate to Sharing & Permissions, and then change it to Everyone. But first, you should confirm if your user account has permissions to read and write. If it doesn't have, click on the Privilege status and make it Read & Write. Now, try to copy your files again.
If the above trick doesn't work, check if external media are to blame. You should also check if there is a problem with your connections.
Another useful trick that might fix this error is to boot your Mac into Safe Mode. To do this, turn off your device, and then turn it back on. When you hear the startup sound, hold down the Shift key. Release this key when you see the Apple logo. Once your computer boots into Safe Mode, try copying files or whatever you want.
Solution #3: Use Third-Party Programs
Until now, you have tried what you could do on your own. It is only reasonable to use an intuitive tool like Mac repair app to troubleshoot and fix the issue. This repair program works like charm if the causes of the error are malware, viruses, corrupt files, or junk on your Mac. You can use it to restore efficiency and protect your system from errors.
Bravo. You Have Done It.
To conclude, macOS is usually good at preventing problems, so the error code -36 may not be a common sight on your Mac. However, users can still encounter this problem, and when it happens, it completely halts the copying process, which underscores the need to understand how to fix it.
So, next time you encounter this issue, all you have to do is open the Terminal utility and use the dot_clean command. Sometimes, you may need to check for shortcomings. But if you detest manual troubleshooting, install a Mac repair tool to automate things.
If our suggested tips worked for you, or you know of other tricks to resolve the error code 36 Mac Mojave, let us know in the comments.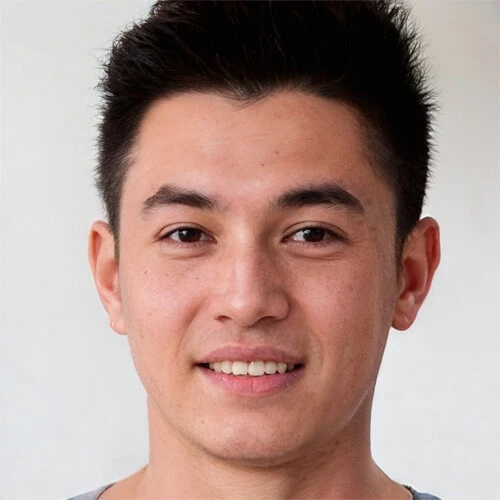 Vic is a search engine optimization expert, helping to optimize websites to make them more user-friendly. He's been in the industry for more than 10 years, and his work speaks a lot about his experience and expertise in the IT and digital marketing fields. 
Vic is the one in charge of keeping our website running smoothly and efficiently, to make sure that our readers have a wonderful experience while visiting the website. He's good at troubleshooting errors and fixing Windows issues that come up either when playing games or working on the computer. 
Vic is a certified gadget freak who feels the need to surround himself with cutting-edge technology. And this passion has helped him a lot in creating content that informs and guides users on using and troubleshooting the latest technology. He is an avid researcher who is always hungry for the latest news and updates on the most cutting-edge technology.