Reading time:
4
Minutes
What is Crss.exe?
Crss.exe is a process that runs in the background and can only be viewed in the Task Manager or on any other process monitoring tool for Windows. The existence of this process within the system usually indicates a Trojan infection. While it's tempting to remove it right away, a thorough investigation should be conducted before removing the process to ensure it is not legitimate.
The actual Windows Client Server Runtime Process is called Csrss.exe. It is a process essential to the operating system. Therefore, users must pay attention and verify if the file they wish to get rid of is crss.exe, not csrss.exe.
Is Crss.exe a Virus?
Crss.exe injects Trojan into the system, leading to devastating consequences. This type of infection may expose the user, causing them to be monitored by cybercriminals. Personal information such as credit cards, as well as other sensitive data, can fall in the wrong hands if the computer is infected with a Trojan. The virus opens a backdoor to the system, permitting cybercriminals to obtain files and execute additional malicious programs. If you suspect your system has been infected with a Trojan through Crss.exe, act immediately and get rid of it with no further delay.
If you are not sure whether the process is a legitimate Csrss.exe or not, it is best to scan the system with a powerful anti-malware security tool to detect any unwanted and dubious files at a go. With that said, some malware tends to be sneaky enough to even corrupt or disengage security programs. So, even though the security software may seem functional, it might fail to detect some malicious files. In such a scenario, it's best to begin by analyzing the Crss.exe Trojan symptoms.
Most users have indicated that multiple Crss.exe processes are running on their systems. For them, it is a clear indication that their systems have been infected, even though it might not be the case.
There are several ways to find out if the file is legitimate or not. For starters, checking the file description can be handy. To do so, simultaneously press Ctrl + Shift + Escape to launch the Task Manager. Locate the Crss.exe process and right-click on it before choosing Properties. Under the General tab, a description and file location should be visible. If the description is similar to the one indicated below, chances are that the system is infected:
Win32 Network Driver,
System Config Manager
Windows Registry Security
If the file location is C:\User, C:\Windows, %AppData% or %Temp%, that's another sign of infection. In such scenarios, you must remove Crss.exe immediately without delay because it can compromise your security, leading to serious consequences such as financial loss and identity theft. Upon completing the virus removal process, use a strong PC repair tool to fix damages caused by the infection to avoid any unforeseen system crashes.
Upon investigation, if the file is located at C:\Windows\System32 folder and titled Csrss.exe, it's probably a safe process that is used by the Windows system. Also, even if the process is legitimate, it's normal for several processes to run in the background.
Lastly, a high CPU and memory usage is also considered an indication that something is not right. For this, we advise scanning the system while in Safe Mode to ensure that it is free from any infections. If after scanning the system with several trusted security tools, you find that it's clean, then you must not be worried about Csrss.exe.
How to Prevent Crss.exe Virus?
Users who are constantly online are quite negligent when it comes to security measures. They don't know that viruses are programmed to operate in a stealthy manner such that they can stay for a lengthy period in the system before being detected. By the time the user is aware of its existence, the damage has already been done. Sensitive information is then compromised with personal data being extracted and sold on the dark web.
With all the threats found online, it is important to take serious precautionary measures to ensure your system is not susceptible to malware. Below, we have presented a few tips from our security experts on how to stay secured while surfing the internet:
Avoid opening spam email attachments that request the use of the macro feature.
Don't open or click on embedded links in unknown emails.
Use reliable and reputable anti-malware security tools that offer real-time protection.
Install any available system and app updates.
Use unique passwords on your accounts and get a trusted Password Manager.
Use a separate medium to back up essential files.
How to Remove Crss.exe?
It's possible to permanently remove the Crss.exe Trojan and it doesn't require advanced computer knowledge. By simply following our removal guide, you can get rid of the virus and keep your computer free of malware. Malware entities usually cause instability. To acquire system stability after removing malware, it's best to run a PC repair software that will sort out any registry errors caused by the infection.
Before initiating the removal guide, be sure that the type of Crss.exe is not Csrss.exe to avoid messing with a legitimate system process.
How to Remove Crss.exe from Windows
One of the common traits of Crss.exe is that they like to pose as legitimate programs or can be bundled with legitimate programs in order to infect your computer. The first thing you need to do when faced with the risk of a Crss.exe is to uninstall the program that came with it.
To remove potentially malicious and unwanted programs from Windows and get rid of the Crss.exe permanently, follow these instructions:
1. Uninstall malicious programs.
Click on Start, then type in Control Panel in the search box. Click Control Panel from the search results, then click on the Uninstall a program link under Program. The Control Panel looks the same for Windows 7 computers, but for Windows XP users, click on Add/Remove Programs instead.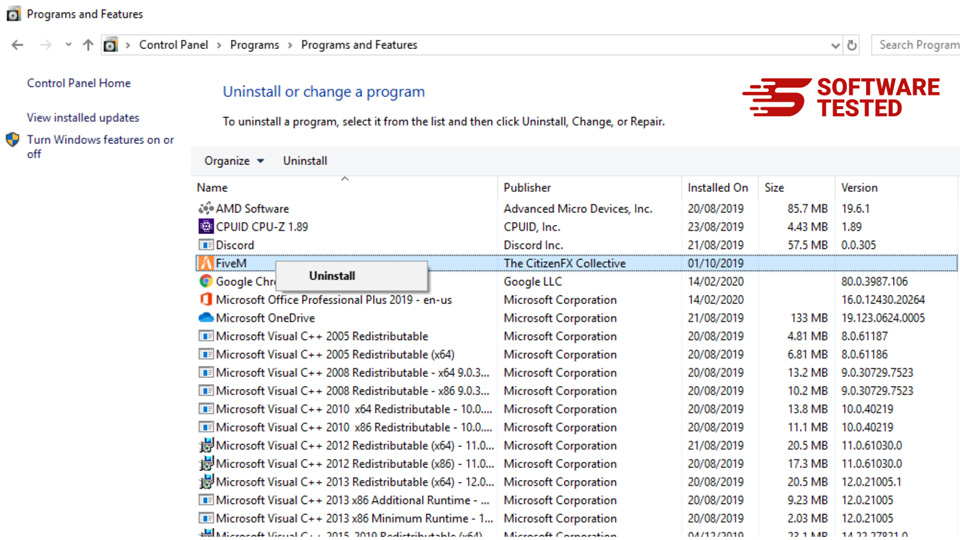 For Windows 10/11 users, you can also uninstall programs by navigating to Start > Settings > Apps > Apps & features.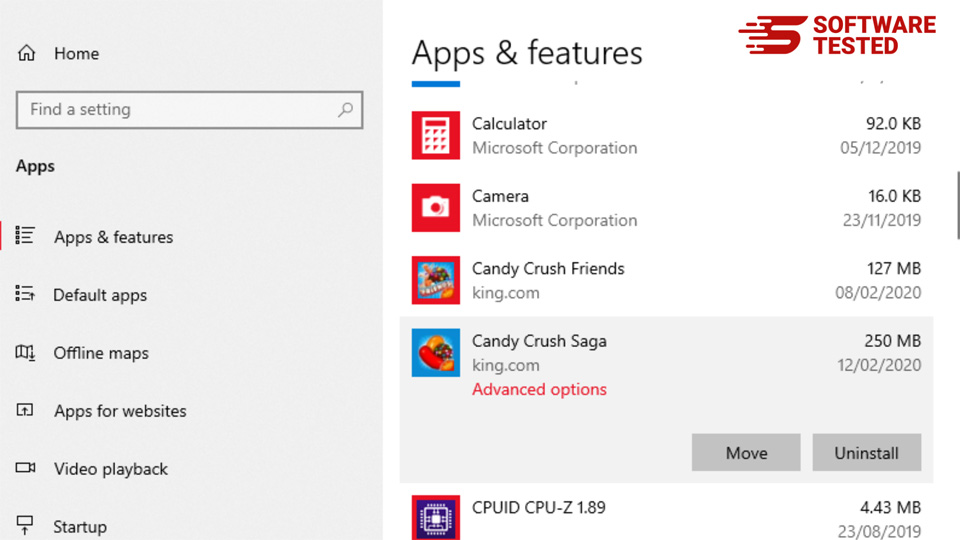 In the list of programs on your computer, look for recently installed or suspicious programs that you suspect to be malware.
Uninstall them by clicking (or right-clicking if you're in the Control Panel), then choose Uninstall. Click Uninstall once again to confirm the action. Wait for the uninstallation process to be completed.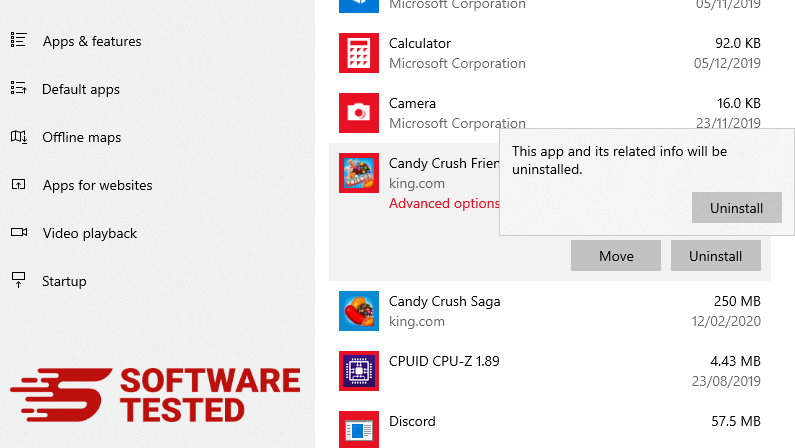 3. Remove Crss.exe from Windows shortcuts.
To do this, right-click on the shortcut of the program you uninstalled, then select Properties.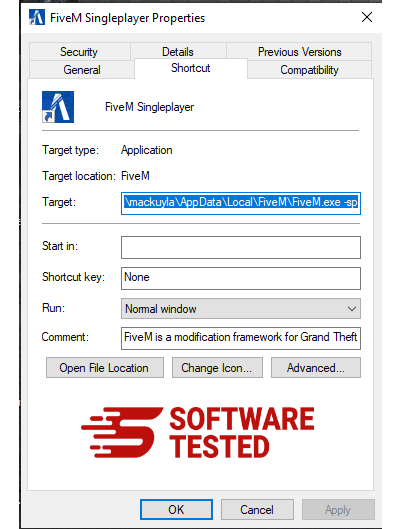 It should automatically open the Shortcut tab. Look at the Target field and delete the target URL that is related to the malware. This URL points to the installation folder of the malicious program you uninstalled.
4. Repeat all the steps listed above for all the program's shortcuts.
Check all locations where these shortcuts might be saved, including the Desktop, Start Menu, and the Taskbar.
5. Empty the Recycle Bin.
Once you have deleted all the unwanted programs and files from Windows, clean up your Recycle Bin to completely get rid of the Crss.exe. Right-click on the Recycle Bin on your Desktop, then choose Empty Recycle Bin. Click OK to confirm.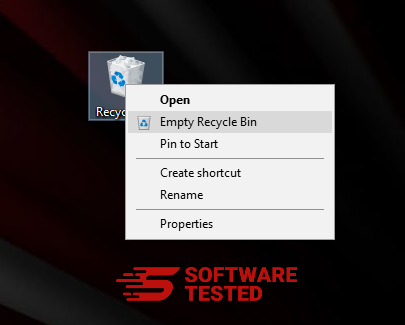 Give us some love and rate our post!