Oksearch.org is a dubious search engine that affects leading browsers such as Edge and Chrome. As a potentially unwanted program (PUP), users may get redirected to this site when they unknowingly install the browser extension associated with it. This PUP is a security risk as it can open a backdoor for malicious entities to infiltrate your system.
When you are on the Oksearch.org site, you are shown adult content, dubious ads, as well as links to unsafe downloads. Additionally, it can install software without your consent and add extensions to your browser.
Oksearch.org is also classified as a browser hijacker as it changes the configurations of your default browser. This makes it difficult to revert to normal settings.
Why is My Browser Redirecting to Oksearch.org?
Malware entities such as Oksearch.org generate revenue from advertising dubious content. The main source of income of its developers is market affiliates, hence they use aggressive methods.
Once infected, this PUP shows users ads of applications instead of the queried results. Also, it tricks them into installing fake updates.
This malicious program understands that few people read and realize the terms of use. Thus, it states in its Terms of Use that "We collect your personal data when you provide it to us. We can share this data with third-party tools or partners."
Taking that into consideration, this is not a program that you want in your system. You must act immediately and remove it from your system.
We have developed an effective removal guide. Use it to gain back your sanity while surfing the internet.
How to Get Rid of Oksearch.org
PUPs like Oksearch.org can be avoided and gotten rid of. And it is important to know how to do so to avoid future malware attacks.
Before we teach you how to get rid of the Oksearch.org PUP, allow us to explain how you have come across this entity.
In most cases, developers of the malware use software bundling. This is a common technique used by many malware creators to distribute malicious apps. Oksearch.org uses this tactic to infiltrate the system.
Now, most users choose Express or Recommended installation process over Custom or Advanced options. What they don't know is that there isn't much of a time difference between the provided options. The major difference is that custom or advanced processes give the user more control in what to be installed. And of course, it is accompanied by extra clicks here and there.
Express or Recommended installation process automatically installs everything that is bundled with the acquired software. This makes it easy for malware entities to get installed without the user's knowledge. To avoid browser hijackers such as Oksearch.org, always select Custom or Advanced installation process.
How to Remove Oksearch.org
To permanently get rid of Oksearch.org browser hijacker, apply the following solutions:
Solution #1: Manually Uninstall Suspicious Apps
First, you need to uninstall apps related to Oksearch.org including the one you suspect was bundled with the PUP. To do so, follow the instructions below:
Press Windows + I keys to launch the Settings app.
Select the Apps tab, and then browse through the available list of Apps & features.
Identify all apps installed just before the issue occurred together with anything related to Oksearch.org.
Click to highlight on each app, and then select the Uninstall option.
Follow the onscreen prompts to complete the uninstallation process.
Repeat the same to all apps you find suspicious, and then restart the entire system before moving on to the next solution.
Solution #2: Delete Oksearch.org from the Browser
Now that you have dealt with the threat locally, it's time to remove Oksearch.org from the affected browser. This is to stop redirects and also get back your original settings and home page. Since Edge is now based on Chrome technology, we will use the same instructions.
Access Chrome Settings by clicking on the menu icon.
From the emerging drop-down menu, select the Settings option.
On the left tray, click Extensions and a new tab will open.
Go over the installed extensions and remove any of the suspicious ones.
When done, close the browser and restart the system before moving to the next solution.
Solution #3: Run a Full System Anti-Malware Scan
Once you have removed Oksearch.org associates, it's time to check if there are any crumbs left behind. Use a [sc name="reliable-security-software-suite"] to scan and detect any malware in your system. Such a tool can detect and remove viruses, malware, spyware, adware, and PUPs. It also comes equipped with a host of well-crafted features, such as anti-spy defense mechanism and advanced internet privacy.
Conclusion
Oksearch.org is harmful and should be removed instantly. Keeping the program will only cause further damage to your computer. You must also practice a cautious browsing behavior to prevent attacks from malware. After removing the PUP, you can improve your computer performance using a strong [sc name="pc-repair-tool"]. Finally, keep your antivirus software running in the back to receive real-time protection.


If you're running into errors and your system is suspiciously slow, your computer needs some maintenance work. Download
Outbyte PC Repair
for Windows or
Outbyte Antivirus
for Windows to resolve common computer performance issues.Fix computer troubles by downloading the compatible tool for your device.
See more information
about Outbyte
and
uninstall instructions
. Please review
EULA
and
Privacy Policy
.
Give us some love and rate our post!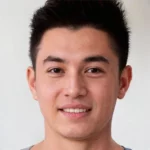 Vic is a tech enthusiast who loves to be up-to-date with the latest and greatest technology in the world. He creates content that educates and helps users with their tech-related questions. Vic manages our website to ensure that our readers have a seamless experience while browsing. He excels in troubleshooting errors and resolving Windows issues for gaming and work purposes.