Activating the Windows 10/11 operating system is important as it opens various useful features. If your copy is not activated, you can't take advantage of the latest updates that come packed with new features as well as security patches. So, on top of missing out on new features, your system will be prone to malware attacks.
The Windows 10/11 platform is well known for its fantastic features as much as it is for glitches, errors, and crashes. Many types of Windows activation error codes can prevent you from unlocking the full features of this marvelous platform.
If your Windows 10/11 copy is not activated because it keeps on showing the activation error 0xC004C003, you have come to the right place. This is an error that should be addressed immediately so you can activate your operating system. To solve the issue, we must first get to the bottom of the cause.
What Causes the Windows Activation Error 0xC004C003?
The activation error 0xC004C003 usually occurs when the product key used is invalid or flagged. When this issue occurs, you will see the following message accompanying activation error 0xC004C003:
0xC004C003, The activation server determined the specified product key is blocked.
Or, you can see a different error message which reads:
We can't activate Windows on this device because you don't have a valid digital license or product key. If you think you do have a valid license or key, select Troubleshoot below. Error code: 0xC004C003
Commonly, the issue occurs when there is a product key validation problem. If the product key you purchased has been previously in another system, expired, or flagged as fraudulent, the activation error may show.
What to Do About Windows Activation Error 0xC004C003
There are a few solutions that you can apply to solve the issue. The provided fixes must be applied in their recommended order to obtain best results.
Solution #1: Launch the Windows 10/11 Activation Troubleshooter
Although in most cases the occurrence of the activation error 0xC004C003 is due to an invalid product key, it can also show due to a system glitch. In such a scenario, launching the Windows 10/11 activation troubleshooter can help solve the problem. To launch the troubleshooter, here is how:
Press the Windows key to reveal the Start menu.
Click on the gear icon to access the Settings app.
Choose the Update & Security option before accessing the Activation tab.
Now, click on the Troubleshoot link located on the right pane.
Select Apply this fix to execute a repair strategy.
Solution #2: Check If the Product Key Is Valid
Worst case scenario is when the error 0xC004C003 code gets triggered due to an invalid key. This means you bought or acquired a fraudulent activation key. In rare cases, there might be a mistake from the distribution center. Platforms such as eBay have individual sellers offering product keys at a ridiculously cheap price. However, these keys turn out to be fraudulent and are likely to get flagged.
If that's the case, you must use a different key to check if it is going to work. If it does, then you can claim a refund if the dealer is trusted or request for another product key.
Solution #3: Launch the Slmgr.vbs Command
You can also use a command-line licensing utility to set up licensing. Slmgr.vbs assists to check the licensing status of your Windows 10/11 copy. This helps in identifying if the system rejects the activation process because the copy will already be activated.
To perform the slmgr.vbs command, follow the steps below:
Press Windows + R keys to launch the Run dialog.
Into the text field, type cmd and hit the Ctrl + Shift + Enter keys simultaneously to launch Command Prompt with Admin privileges.
Click on the Yes option if prompted by the UAC to give admin rights.
Now, inside the elevated Command Prompt, insert the following line before pressing the Enter key:
slmgr.vbs /dlv
If the results indicate GVLK, it means your product was activated via a volume licensing.
To install the product key, run the following command:
slmgr.vbs –ipk XXXXX-XXXXX–XXXXX–XXXXX–XXXXX
The X series represent the product key. So, replace it with the actual product key.
Once done, execute this command to activate your Windows 10/11 copy:
slmgr.vbs –ato
When done, reboot the entire system and check if the activation error 0xC004C003 still exists.
Solution #4: Get in Touch with MS Support Center
If any of the above solutions fail to solve the issue, you can contact the MS customer center and request that they activate your product remotely. The support will assist by resetting your product key. However, if the product key is not genuine, there is no way you can receive help from them. It only works if you hold a genuine product key.
Conclusion
Activating your Windows 10/11 copy is vital as it gives you access to important security updates. Microsoft rolls out updates periodically and you don't want to miss out on those because of issues such as error 0xC004C003. Some of the activation errors are caused by malware, which feeds deep into the system files and corrupts important processes. We advise running a full system scan using a [sc name="reliable-and-strong-antimalware"] after solving the activation error 0xC004C003. This will also help keep your system free from bugs and crashes.
Give us some love and rate our post!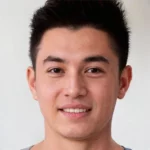 Vic is a tech enthusiast who loves to be up-to-date with the latest and greatest technology in the world. He creates content that educates and helps users with their tech-related questions. Vic manages our website to ensure that our readers have a seamless experience while browsing. He excels in troubleshooting errors and resolving Windows issues for gaming and work purposes.