Windows Update has streamlined the installation of featured OS and program updates for Windows. However, this feature remains far from perfect.
In fact, a lot of errors that users encounter, such as error code 80070103 and 0x8024402c, are Windows Update-related. These errors usually prevent critical updates from being downloaded and installed, putting the computer at risk and affecting its performance.
Most of these errors are caused by software issues, incompatible hardware, corrupted files, and internet connection problems on the user's end. But this was not the case last January 29, 2019 when Windows users and administrators reported that Windows Update was broken.
Users were getting "Error Encountered" when checking for Windows updates, and they initially thought that the problem was caused by their internet connection. However, Microsoft released a statement claiming the incident to be their fault and that the error had been fixed.
What Is the 'Error Encountered' Message?
On January 29, users reported checking for Windows updates but got "Error Encountered" message. The affected systems received the following message when Windows Update was launched:
Error encountered. We couldn't connect to the update service. We'll try again later, or you can check now. If it still doesn't work, make sure that you're connected to the Internet.
The Windows Update failure, as confirmed by Microsoft, was due to a global outage at an unnamed external DNS provider. The issue affected mostly US and UK Windows users, preventing them from getting security, software, and OS updates using Windows Update.
Microsoft was quick to resolve the issue the same day, changing the DNS server settings to a public one, such as Google and Cloudflare. This workaround fixed the error for some of the users, but several others still can't connect to Windows Update service to this day.
If you are also getting this error, it is worth checking to see if the problem "Error Encountered" you are experiencing is due to the DNS outage last January or something that is caused by an issue on your end.
Why 'Error Encountered' Appears When Checking for Windows Updates
This error is pretty straightforward: it means that something is preventing your computer from connecting to the Windows Update server.
The main culprit is poor internet connection, but it could also be due to a corrupt file interfering with the update process, malware infection, or a DNS problem, such as the case with the January 29 outage.
What to Do When You Get 'Error Encountered' When Checking for Windows Updates
If you're one of those affected by the global DNS outage last January, you can try the solution recommended by Google, which is to switch to a public DNS.
But before you do, make sure to write down your current server settings first, so that you know the settings to go back to. You should also take note of the Public DNS IP addresses (IPv4) and IPv6 addresses of the DNS service you will be using.
If you're using Google, the Public DNS IP addresses (IPv4) are:
The Public DNS IPv6 addresses are:
2001:4860:4860::8888
2001:4860:4860::8844
If you're using Cloudflare, the Public DNS IP addresses (IPv4) are:
The Public DNS IPv6 addresses are:
2606:4700:4700::1111
2606:4700:4700::1001
You also need to have these details on hand:
Your router's IP address – You can get this information by typing ipconfig in Command Prompt, then listing down the address in the Default Gateway field.
Your router username and password – This is usually printed on a sticker on your router.
Now, to change your DNS settings, follow the steps outlined below:
Launch Google Chrome or another web browser.
Enter your router's IP address in the browser's address bar, then hit Enter.
Log into your router's settings using your username and password.
Go to the DNS server settings page. The settings page may be different depending on the browser. Check your router's manual or the manufacturer's website to locate these settings.
In the DNS settings, type in the IPv4 addresses you want to use.
Save your settings, then restart your browser.
Restart your computer for the new settings to be applied, then check if your Windows Update service is now working. If this method doesn't work for you, you can try the other methods below to resolve the "Error Encountered" problem.
Method #1: Scan and Restore Corrupt Files.
One possible factor that prevents your computer from connecting to the Windows Update service is the presence of corrupted system files or components. You can use Windows' built-in diagnostic tools to scan and repair damaged files.
The first tool you can use is System File Checker (SFC), a small but powerful command-line utility that diagnoses the integrity of your system files and replaces corrupted or missing ones.
To use SFC, follow the steps below:
Press Windows + X keys to launch the Power Menu.
Select Command Prompt (Admin) to launch the terminal with admin privileges.
Type in the following command into the Command Prompt window, followed by Enter: sfc /scannow
Wait for the process to finish, then follow the on-screen instructions to repair the files.
If the System File Checker did not resolve the issue, you can then run Deployment Image Servicing and Management (DISM) for a deeper scan.
To run the DISM tool, follow the instructions here:
Launch Command Prompt by following the instructions above.
Type in the commands below one by one, then press Enter after each line to execute the command:

DISM /Online /Cleanup-Image /CheckHealth
DISM /Online /Cleanup-Image /ScanHealth
DISM /Online /Cleanup-Image /RestoreHealth
Wait for the process to be completed, then check Windows Update if it is now running.
Method #2: Delete Old Updates and Other Junk Files.
Another reason for this Windows Update error could be old updates that you've downloaded on your system that are interfering with the update process. There are two ways to go about this: using Disk Cleanup or a PC repair app.
To remove old Windows files using Disk Cleanup, follow the steps below:
Right-click Start, then choose Search.
Type in Disk Cleanup in the search dialog.
Right-click on Disk Cleanup from the search results, then choose Run as administrator.
Click the dropdown menu under Drives and choose the drive that contains your Windows installation.
Click OK.
Tick off Previous Windows installation(s).
Tick off Temporary Windows installation files and Windows upgrade log files from the list that appears.
Click OK, then Delete Files.
The second option would be to use a third-party app such as [sc name="outbyte-pc-repair"]. This tool scans your computer for all junk files, including temporary files, old Windows downloads, cache files, items in the Recycle Bin, and other unnecessary files.
Once you've cleaned up your computer, restart and check if the Windows Update error has been fixed.
Method #3: Reset Your Computer.
If the previous methods don't work, consider resetting your computer. This is usually the last resort for errors that just won't go away.
To reset Windows, follow the steps below:
Click Start > Settings.
Click on Update and Security > Recovery.
Click the Get Started button under Reset this PC.
Choose between Keep my files or Remove everything.
Windows will reboot and will start the clean install after. The reset will give your computer system a clean, fresh start. Once the reset is done, run Windows Update again to see if it is now working.
Summary
Windows Update is handy for managing updates for your computer. However, errors can make the update process more complicated than it should be. The solutions listed above should be enough to resolve this specific Windows Update error and get things running back up again.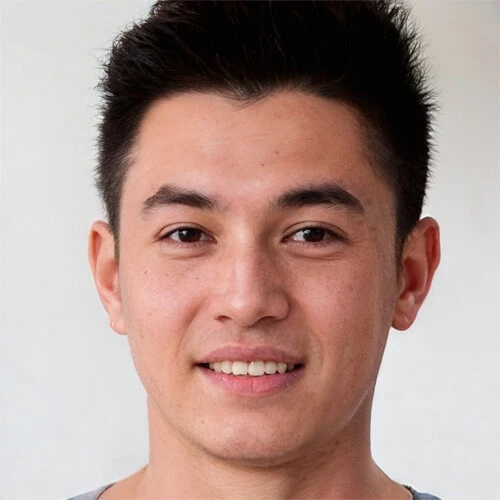 Vic is a tech enthusiast who loves to be up-to-date with the latest and greatest technology in the world. He creates content that educates and helps users with their tech-related questions. Vic manages our website to ensure that our readers have a seamless experience while browsing. He excels in troubleshooting errors and resolving Windows issues for gaming and work purposes.