Surface Go packs a punch as a machine that brings users a wonderful Windows 10/11 experience in a 10-inch tablet. As Microsoft's tablet aspiring to be a smaller and more accessible Surface Pro, it works decently, without any drastic surprises. It's hailed for its gorgeous design, strong graphics, fantastic display and speakers, and overall friendly price.
There have been no major function or compatibility issues to date with the Surface Go. Yet some users have reported a concern: they are unable to switch out of S Mode on Surface Go. Whenever they try clicking install on the "Switch Out of S Mode" app on the store, they get an error. The error reads: "Something happened and we couldn't start the upgrade."
Similarly, some users thought they could easily switch from S Mode to Windows 10/11 Home, for instance. But Windows refused to perform an update.
What should you do in this case? The SoftwareTested.com team has scrapped the web for potential solutions for users who can't switch out of S Mode.
About Windows 10/11 S Mode
Before we get to the meat of the problem, let's talk a bit about S Mode. Back in May 2017, it was first unveiled as a standalone operating system. It met mixed reactions but has evolved ever since. The main criticism: it restricts users who are trying to install programs not found on the Windows Store.
The main rationale behind S Mode is limiting the user to apps found on the Microsoft Store, rather than downloading potentially dangerous .exe apps through a web browser. It is thought to be a great fit for specific users and devices, such as Surface Go. In the long term, it is supposed to deliver a more seamless experience – Microsoft Store apps won't damage or slow down your Surface Go over time.
S Mode essentially costs nothing. The cost you are shouldering to get this lightweight OS is actually paying for the hardware that runs it.
Note, too, that S Mode should be able to take advantage of all the latest Windows 10/11 updates, such as the forthcoming Windows 10/11 April 2019 Updated. It is also set to grab hold of the next big Windows 10 version, already being sent out to testers.
How to Switch Out of S Mode
You can easily shift out of S Mode whenever you like, so that you don't have to feel limited by it. The process is quite easy. It won't take over a minute and you don't even need to restart your tablet.
Here is the quick, relatively pain-free way to switch Windows 10/11 Home in S Mode to Windows 10/11 Home. Note, however, that this is a one-way process. There's practically no easy way to roll back or undo the changes made.
You can, though, reinstall a factory image of the operating system from Microsoft. Just consider that that requires using a USB drive, patience, and the knowledge that you will lose all your data.
Once you have switched to Windows 10/11 Home, you can also purchase a Windows 10/11 Pro license. After doing this via the Microsoft Store at a $99 cost, you can already update to Pro.
Here are the steps to make the switch:
Press the Start button. You can find this button at the bottom left of the screen.
Choose the Settings icon. This is located above the power icon on the Start menu.
In the Settings app, choose Update & Security.
Select Activation. Next, select Go to Store.
Pick the Get option.
Hit Install once you are ready to go.
The process takes about five seconds, and there's no need to restart your machine for the changes to take effect. Simply continue and start installing .exe apps apart from Microsoft Store apps.
If you are having trouble and Surface Go won't switch out of S Mode due to Microsoft Store issue, there are a number of checks you can perform. One is to make sure that the Microsoft Store app is up to date. Here are three quick steps to follow:
Choose the Start button. Next, choose Microsoft Store.
Select the More (…) menu. Afterwards, select Downloads and updates.
Choose Get updates.
Certain users have also reported that Windows Update Active Hours can also prevent Windows Store from updating apps. The update is necessary before you can switch from S Mode. If this is a possible factor, you can set active hours to let Windows know when you are typically at your computer. In turn, Windows will use that information to schedule updates and restarts when the computer isn't in use.
Here are the steps:
Choose the Start button.
Select Settings > Update & security > Windows Update > Change active hours.
Choose the start time and end time for active hours.
Select Save.
In addition, make sure junk and unwanted files are not getting in the way of your machine's stable operations. We recommend Outbyte PC Repair for this purpose. It diagnoses your Windows system, cleans out junk files for better efficiency, and restores system stability. This is an important task to do regularly if you want updates and processes to push through smoothly.
Unfortunately, being unable to switch out of S Mode can also be a software issue on some Surface Go units. If this is the case, you have to book a support call with Microsoft and work with them on an apt resolution. According to the grapevine, the newer Surface Go units do not have the bug.
Final Notes
Windows 10/11 S Mode is built for optimal performance and security. But it's readily not for everyone. Some Surface Go users, for instance, have attempted to switch out of S Mode but couldn't do it due to an error.
Try one of the solutions we provided above to make a successful switch to Windows 10/11 Home.
Have you have any similar issue with your Surface Go? Let us know in the comments!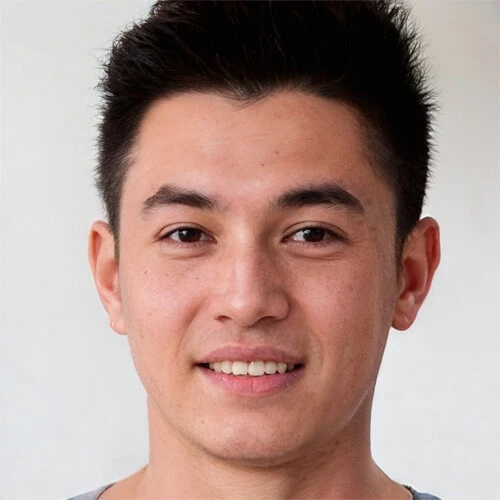 Vic is a search engine optimization expert, helping to optimize websites to make them more user-friendly. He's been in the industry for more than 10 years, and his work speaks a lot about his experience and expertise in the IT and digital marketing fields. 
Vic is the one in charge of keeping our website running smoothly and efficiently, to make sure that our readers have a wonderful experience while visiting the website. He's good at troubleshooting errors and fixing Windows issues that come up either when playing games or working on the computer. 
Vic is a certified gadget freak who feels the need to surround himself with cutting-edge technology. And this passion has helped him a lot in creating content that informs and guides users on using and troubleshooting the latest technology. He is an avid researcher who is always hungry for the latest news and updates on the most cutting-edge technology.