If you're planning to install the Windows 10/11 October 2018 update, you might want to hold off doing that.
Microsoft halts the distribution of the Windows 10/11 update, following the reports of users having their files deleted after installing the update. The company hasn't said much about the issue, but on Microsoft's support page, the firm announced that they're temporarily pulling out the October 10 update and asked the affected users to use their computers as little as possible. Microsoft also urged them to phone their local helpline to get some help.
According to the announcement:
"We have paused the rollout of the Windows 10/11 October 2018 Update (version 1809)* for all users as we investigate isolated reports of users missing some files after updating."
The announcement did not specify how long the pause will be, but Microsoft promised to provide an update when the problem has been fixed. For now, Microsoft advised those who have downloaded the October update but haven't installed it yet to wait for the next stable and hopefully bug-free version of the software.
Windows 10/11 October 2018 Update Issues
The conversation thread about the issues regarding Windows 10/11 1809 update started with Stuart Dole posting about his files under Documents being deleted after installing the update. He said that the update had gone smoothly, only to find out later on that all the files in Documents were all gone. He thought he had a backup of his files, but it turned out his computer had stopped backing up his files since February (without any notification), leaving him with no way but to reconstruct the financial records that were among the deleted files.
Aside from Stuart, more than 600 other users have reported the same problem, prompting Microsoft to confirm the Windows 10/11 upgrade mistake.
Another user, DJ_CRUNCH, reported that the Windows 10/11 update had not only deleted his files but also made a mess of his system. The user took extra steps to make the installation process smooth and glitch-free by removing the computer's anti-virus and other unnecessary hardware, but the user still got Failed General Error 0xc1900101 that deleted all the files. Aside from documents, all the photos and audio files also went missing, as well as the shortcuts from Quick Launch. The system fans and cooling pump were in mac turbo mode, and several programs wouldn't start or launch at all. User Akrucious also stated his distrust for Microsoft cloud services, but then the update deleted 50GB of his work.
A user named Patrick Wild, on the other hand, did not notice the changes immediately after the update. He said that everything had been fine, so he had shut down his computer, but on his next login, all his files, store apps and user-installed apps had been gone. His computer has a new Profile Folder, while the old one contained only an empty OneDrive folder. All bloatware was reinstalled, and all Settings were reset to default. When he checked the registry, he noticed a new SID for his user account.
Other users have recommended restarting the computer three or four times to fix the issue, but this method did not work for most of the affected users. And unfortunately, there is no way to retrieve those deleted files.
Lesson learned: Always back up your data whenever you install an update or change some settings that might affect your system. But before you create your backup, delete all junk files using an app like Outbyte PC Repair so that only the important files are copied. Aside from scanning and deleting unnecessary files from your computer, this app also boosts your device's performance, avoiding issues during update installations.
What's Next?
Microsoft has paused the rollout of the Windows 10/11 update and is investigating the cause of the problem. Aside from pulling out all 1809 media across all channels, Microsoft has also pulled out Windows Server 2019 and IoT equivalents as an added precaution.
According to a blogpost by John Cable, Director of Program Management, Windows Servicing and Delivery:
"Today we take the next step towards the re-release of the Windows 10/11 October 2018 Update by providing the updated version to our Windows Insider community. We will carefully study the results, feedback, and diagnostic data from our Insiders before taking additional steps towards re-releasing more broadly."
He also added that Microsoft is trying to help those affected by the issue by assisting customers to recover their deleted data. Customers can contact Microsoft Support or send their devices to Microsoft retail stores for in-store support. However, as with any data loss incident, the company does not guarantee the outcome of the file recovery attempts. Aside from this, Microsoft has also enabled a new feature in the Windows Insider Feedback Hub to help them better detect and monitor issues like this.
Microsoft's Software Quality Problem
Although Microsoft has pulled out the defective Windows 10/11 update and is investigating the root of the problem, this issue reveals that there's a problem with Microsoft's testing process for new software, especially with Windows.
This issue had been reported by some Windows Insiders three months before the update was released, but the reports have been buried under all other feedbacks and bug reports in the Feedback Hub.
What does this mean? The issue of Windows 10/11 update deleting files reveals that the app which Windows 10/11 uses to report bugs and suggestions to Redmond is not capable enough of dealing with issues from millions of users. Critical and important issues are buried deep down that Microsoft never notices them, which leads to a huge problem like this.
So, for those planning to install the update, just wait for the official re-release of 1809 as promised by John Gable, though there is no definite schedule yet. For those who installed the Windows 10/11 update and got their files deleted, you can try recovering your files by sending your PC to the nearest Microsoft retail store or using file recovery software.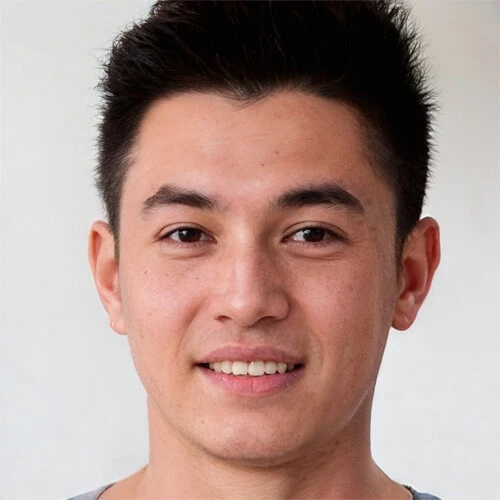 Vic is a search engine optimization expert, helping to optimize websites to make them more user-friendly. He's been in the industry for more than 10 years, and his work speaks a lot about his experience and expertise in the IT and digital marketing fields. 
Vic is the one in charge of keeping our website running smoothly and efficiently, to make sure that our readers have a wonderful experience while visiting the website. He's good at troubleshooting errors and fixing Windows issues that come up either when playing games or working on the computer. 
Vic is a certified gadget freak who feels the need to surround himself with cutting-edge technology. And this passion has helped him a lot in creating content that informs and guides users on using and troubleshooting the latest technology. He is an avid researcher who is always hungry for the latest news and updates on the most cutting-edge technology.