Recently, a number of Windows 10/11 users reported that the Windows 10/11 taskbar had turned white all of a sudden. This has caused them to think that prying eyes might have gained access to their computers. Fortunately, it was soon found that the problem isn't serious. After all, it's only the color that has been changed. But what is a taskbar, and why does it turn white on Windows 10/11?
What Is the Taskbar?
The taskbar is widely used to view your active apps and check the time and date. Because it comes with many personalization options, you can change its color and size, pin useful apps to it, move it to different locations on your screen, or rearrange the buttons on it. You can also lock it to keep all your options intact.
Unfortunately, as is the case with other elements and programs on your computer, it can encounter bugs and errors. One is that it may turn white at random times.
Why Does the Taskbar Turn White in Windows 10/11?
Oftentimes, when Windows 10/11 updates your system files, some of your settings get messed up a bit. Although this problem is only visual, many users are not happy when it arises.
When the taskbar turns white in Windows 10/11, your system features and functionality are not affected. The only problem is that one might not easily find and distinguish pinned apps and icons due to the white background.
What to Do If the Taskbar on Windows 10/11 Turns White?
There are many ways to deal with this taskbar issue. We'll list them down below:
Solution #1: Restart Your Computer.
Sometimes, all your computer needs is a good, old-fashioned restart. It might have been turned on for quite some time now. To restart your computer, go to the Windows menu, click the Power button, and select Restart.
Solution #2: Check the Color Settings.
It is possible that you have just set your taskbar's color to white. To verify this, follow these steps:
Right-click on any part of your desktop.
Choose Personalize.
Navigate to the Colors section.
Toggle On the switch next to Show color on Start, taskbar, and action center.
If you prefer to use a specific color, disable the Automatically pick an accent color from my background option.
Go to the Choose your color accent section.
Pick your preferred color option.
Save your new settings.
Restart your computer if the changes don't take effect.
Solution #3: Change the Windows 10/11 Region Settings.
If the first two solutions did not work, change the region settings of your computer. Here's how:
Press the Windows + X keys.
Select Settings.
Once you're in the Settings window, click the Time & Language option.
Choose Region.
Select a location where Cortana is unavailable. Your options include Senegal, Samoa, Taiwan, and Gabon.
Next, press the Start button.
Click on your user profile photo.
Select Sign Out.
Log in to your account again.
Repeat steps 1 to 5 in this solution to reset your Region settings.
Solution #4: Make Changes to Your System Registry.
Before you try this solution, make sure that you have already created a restore point on your Windows computer. This way, if you commit a mistake in the process of tweaking the values in your system Registry, you can easily restore them.
Once you have a restore point, follow these steps to proceed with making changes to your system Registry:
Press the Windows + R combo on your keyboard to launch the Run dialog box.
Into the text field, input regedit and hit Enter.
At that point, the Registry Editor should open. While on it, go to this location: HKEY_CURRENT_USER -> Software -> Microsoft -> Windows -> CurrentVersion -> Search -> Flighting -> 0 -> WhiteSearchBox
Double-click on the Value section.
Set it to 0.
Hit Ok.
Reboot your computer.
Solution #5: Change the Default App Mode.
The Windows 10/11 operating system is offered in two distinct modes: Dark and Light. If you have enabled the Light mode, it is possible that the taskbar becomes all white as all elements of your system will be forced to switch to a lighter color. On the other hand, if the Dark mode is enabled, your user interface and all other dialog boxes will turn black. There will be no other elements in light mode.
If you suspect that you might have unintentionally enabled the Light mode, causing the taskbar to turn white, then here's what you should do:
Click on the Start button.
Locate the little gear icon to launch the Settings app.
Navigate to the Personalization option.
Click Colors.
Scroll down until you find the Choose your default app mode option.
Select Dark.
In an instant, everything on your system will turn black. In addition to that, your user interface will also change to dark mode.
Solution #6: Consult an Expert.
If all else fails, your last resort is to see and consult a Windows 10/11 expert. If your computer is still under warranty, you need not worry a lot about the repair costs. However, if your computer is old, prepare to pay more.
Make sure that you visit an accredited computer repair shop. You'd want an expert to check your computer for a sure fix.
Solution #7: Free Up Valuable System Space.
In some rare cases, junk and unnecessary files can cause the taskbar to turn white. As we all know, malware entities and viruses come in various forms. When they attack, we can never tell what exactly will happen. They can either cause irreversible damage to your computer or simply cause the taskbar to turn white.
That said, it pays to prepare. Make it a habit to free up valuable system space on your computer. You can do it manually or use a third-party PC repair tool to automate the process of finding and deleting unnecessary files.
Summary
In this article, we have listed 7 quick solutions to the problem with the taskbar turning white on Windows 10/11 computers. You don't have to try all of them. Start with the very first fix and work your way down until you find a solution that works.
We would like to know if any of these solutions helped you. Comment on your experience below.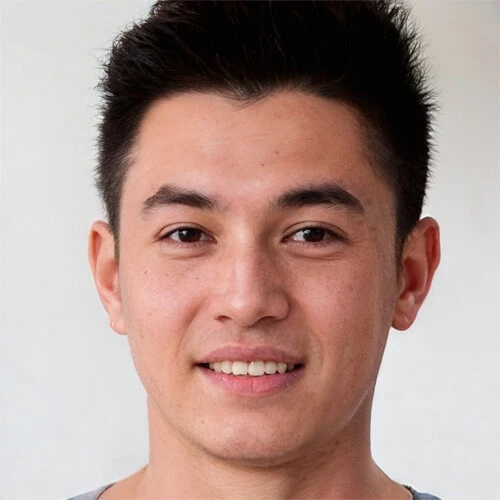 Vic is a search engine optimization expert, helping to optimize websites to make them more user-friendly. He's been in the industry for more than 10 years, and his work speaks a lot about his experience and expertise in the IT and digital marketing fields. 
Vic is the one in charge of keeping our website running smoothly and efficiently, to make sure that our readers have a wonderful experience while visiting the website. He's good at troubleshooting errors and fixing Windows issues that come up either when playing games or working on the computer. 
Vic is a certified gadget freak who feels the need to surround himself with cutting-edge technology. And this passion has helped him a lot in creating content that informs and guides users on using and troubleshooting the latest technology. He is an avid researcher who is always hungry for the latest news and updates on the most cutting-edge technology.