Microsoft recently announced that after a decade of service, the last day on which the company will offer security updates for computers with Windows 7 SP1 installed on them is January 14th, 2020. In order to hammer home that the aging OS is nearing the end of its supported life, a new update called KB4493132 has been released into the wild.
So what is KB4493132? Well, for those of you who are still working with a machine that has Windows 7 and accidentally or purposely download the update, it will do one possibly annoying main thing, which is to repeatedly cause a notification to pop up with a link to a Microsoft page that recommends upgrading to Windows 10/11 on your PC.
Users of Windows 7 have started seeing the KB4493132 End of Support Notification as of April 18th, 2019 and unless they have their machines configured to allow only manual updates or seek approval for all update requests, the update that causes it to start popping up periodically will download automatically. Users who have manual Windows 7 updating enabled will see the specific patch that creates this notification available as an accessory Windows Update download that isn't pre-selected.
Its name is however just a bit disingenuous. Instead of stating that the KB4493132 End of Support Notification does nothing more than display annoying end of support notifications until you do what they request or disable them, it's instead labeled as an "update to resolve issues in Windows". This certainly makes it seem more important than it is.
Once downloaded, the KB4493132 update installs itself as an executable file on your hard drive under C:\Windows\System32\sipnotify.exe. This in turn is launched by dual scheduled tasks called "Notify 1" and "Notify 2" that lurk inside another Windows folder named "End of Support".
"Notify 1" activates the command "%windir%\system32\sipnotify.exe –LogonOrUnlock" whenever you log into or unlock your PC, and "Notify 2" then executes a command labeled "%windir%\system32\sipnotify.exe –Daily" for a notification at 12 pm each day until you disable it.
The KB4493132 support notification for Windows 7 itself states that:
"After 10 years, support for Windows 7 is nearing the end.
January 14, 2020 is the last day Microsoft will offer security updates and technical support for computers running Windows 7. We know change can be difficult, that's why we're reaching out early to help you backup your files and prepare for what's next."
Following this is a button that offers you the option of learning more, which takes you straight to a Microsoft site page in which the company strongly recommends that you upgrade to Windows 10/11. Below this button to the Windows 10/11 page, in very small letters, there's also a check box by which you can choose the option of "Do not remind me again" for further notifications.
The above notification is of course easy to avoid by simply not downloading the KB4493132 support notification for Windows 7, and even if you did accidentally download it by having automatic updates enabled, you can simply cut off the pop-up by clicking the little check box described above.
Where things get more deeply irritating however is when you click on the "Learn More" button and read Microsoft's recommendation for what to do next. As we said above, it first suggests that you switch over to Windows 10/11 before the January support cut-off deadline for Windows 7. What it further recommends however is that you perform this switch by also buying yourself a new machine.
So, if you're one of those people who still love their existing laptop (or desktop PC) even if it's old enough to have come with Windows 7, Microsoft doesn't really care and gives a dire warning about possible problems with not dumping it for a shiny new machine.
Specifically, the "Learn More" page states that:
"While you could continue to use your PC running Windows 7, without continued software and security updates, it will be at greater risk for viruses and malware,"
This is further highlighted by a warning about why you should simply get a whole new PC already:
"Going forward, the best way for you to stay secure is on Windows 10/11. And the best way to experience Windows 10/11 is on a new PC. While it is possible to install Windows 10/11 on your older device, it is not recommended."
So to summarize in a few bullet points, what is KB4493132 and what does it entail?
Microsoft is shutting down free support for updates to Windows 7 as of January 14th, 2020.
Windows Update downloads repeating notifications of this support termination under an update called KB449313.
Once installed, KB449313 offers you a link that insists on switching to Windows 10/11.
You can avoid the update by keeping your Windows 7 updates manual and not selecting it.
Your Windows 7 edition will however still become unsupported in less than a year.
In other words, the choice is yours, stick to what you've grown comfortable with or accept change and just overhaul everything. Microsoft will of course offer an option for continued Windows 7 support beyond January 14th of 2020 but only if you buy into their paid Windows 7 Extended Security Updates.
These are expected to cost $50 per device for the first year after the Windows 7 support cut-off for users of Windows 7 Pro and go up in price to $100 per device in the second year (January 2021 – January 2022) then to a whopping $200 per device between January of 2022 and the same month of 2023. After this, they will end completely.
If you really love Windows 7 and your existing machine, this might be a viable option for the time being for you as an individual user. However, it's easy to see the problem with the cut-off and these paid update extension costs for businesses and organizations that are using dozens or even hundreds of computers with Windows 7 right now. What if they have no budget for mass hardware updates that mean switching to Windows 10/11 by default?
Now that we've covered all the main details, your options for dealing with the KB4493132 End of Support Notification break down into the following:
Make sure you don't download it and just keep using Windows 7 until it loses support.
Disable further notifications if you did already accidentally download it.
Click the "Learn More" link in the notification and see what you need to update to Windows 10/11 on your existing machine.
Buy a whole new laptop or PC with Windows 10/11.
Avoid the notification, keep using Windows 7, and just buy extended updates when they arrive.
Keep using unsecured Windows 7 after support ends and bulk up your PC security with external solutions.
So, what is KB4493132 really all about?
The obvious superficial answer is that it gives hundreds of thousands or even millions of Windows 7 users an extra push towards finally getting with the program and moving to new machines and the latest, more secure Windows. On a deeper level though, it offers a dual benefit to Microsoft's PC hardware partners and the company itself through sales of new machines and OS software.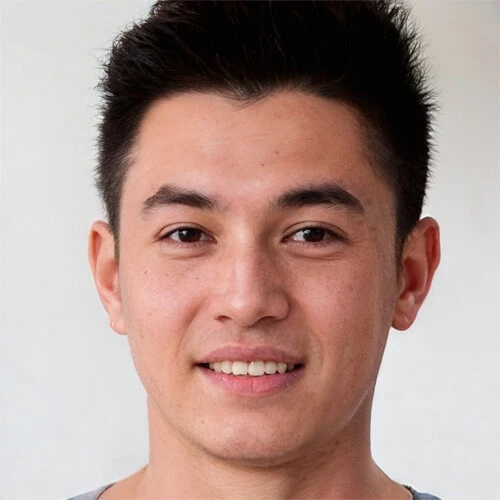 Vic is a search engine optimization expert, helping to optimize websites to make them more user-friendly. He's been in the industry for more than 10 years, and his work speaks a lot about his experience and expertise in the IT and digital marketing fields. 
Vic is the one in charge of keeping our website running smoothly and efficiently, to make sure that our readers have a wonderful experience while visiting the website. He's good at troubleshooting errors and fixing Windows issues that come up either when playing games or working on the computer. 
Vic is a certified gadget freak who feels the need to surround himself with cutting-edge technology. And this passion has helped him a lot in creating content that informs and guides users on using and troubleshooting the latest technology. He is an avid researcher who is always hungry for the latest news and updates on the most cutting-edge technology.