Since its release, Windows 10/11 has had its fair share of challenges and errors, including the Windows error code 0x800700d8. Many Windows users have reported the 0x800700d8 error code showing after being unable to install a Windows 10/11 update or upgrade.
If you encounter the Windows error code 0x800700d8 when installing Windows 10/11 updates or upgrading Windows 10/11, this post will help you.
Windows error code 0x800700d8 is an update error code exclusive to Windows 10/11. It is an error message normally experienced when trying to install a Windows 10/11 Update or upgrade.
What Causes Error Code 0x800700d8 on Windows 10/11?
Several reasons can prompt the update error code 0x800700d8, including:
Interference of a third-party antivirus program – some overprotective AV software can stop Windows Update from communicating with the OS updating servers, which can result in the update error
Slow network connectivity
Corrupt Windows Update components
Generic Windows update glitch
Incompatible Windows Update components
Inconsistencies within Windows Update dependencies and components
Regardless of what's causing the problem, know that you can fix the error code 0x800700d8 on Windows 10/11.
How to Fix Error Code 0x800700d8 on Windows 10/11
Use the following solutions to fix the Windows 10/11 update error code 0x800700d8.
Solution #1: Run Windows Troubleshooter
Use the Windows 10/11 built-in Update Troubleshooter to solve the Windows Update error 0x800700d8 issue. The Troubleshooter is located in the Settings > Update & Security > Troubleshooter > Windows Update > Run the troubleshooter.
After running the troubleshooter, restart the PC and reinstall the updates to see if the error still occurs.
Solution #2: Disable/uninstall the third-party antivirus software
If you're using a third-party anti-virus program on your PC, it could interfere with Windows 10/11 update and cause the Windows Update error 0x800700d8. Disabling it or uninstalling it completely can help resolve the problem.
If the error is fixed after disabling/removing the AV program, you can install/enable it again.
Solution #3: Use Windows 10/11 Update Assistant
A number of PC user reports indicate that the Windows Update error 0x800700d8 may occur if you install a pending update using the built-in Windows Update component. The reports also say that you can circumvent this error by manually installing the updates using the Windows 10/11 Update Assistant.
To use the Windows Update Assistant:
Download the Windows Update manually from Microsoft official website.
Double-click on the .exe (executable) setup file to initiate the installation.
If the UAC scan prompt appears, click Yes.
On the next wizard, click Update Now to begin the scanning for update compatibility.
If there is a signal that everything is okay, click on Update for the Update Assistant to download the update.
Allow the system to start updating automatically.
Once the update is done, restart your PC for the changes to take effect.
The Update Assistant should be able to fix the error code 0x800700d8. If it doesn't, try this next solution.
Solution #4: Disable 'Defer upgrades/updates' (only if applicable)
You may encounter the Windows Update error 0x800700d8 issue if your PC is set to pause or defer upgrades/updates, instead of installing them the right way. The 'Defer Upgrades' can delay Windows updates for several months.
Note that not all Windows versions have this Windows Update option. To know if it exists, check Windows Update and click the Advanced Options menu to see if the 'Defer Upgrades' option is enabled, then uncheck the checkbox and see if that resolves the error.
Solution #5: Reset (clear) Windows Update Components
The Windows Update error 0x800700d8 can be a result of some minor glitches inside Windows Update that stop the installation of the new updates. To solve this issue, manually reset the responsible Windows Update components and dependencies:
Press Windows key + R together to launch the Run dialog.
Type cmd and press the Ctrl + Shift + Enter keys simultaneously to open an elevated Command Prompt.
Click Yes, if UAC prompts appear.
On the elevated command prompt, type these codes one by one and press Enter after every code:
net stop wuauserv
net stop cryptSvc
net stop bits
net stop msiserver
These codes will stop several services such as Windows Update, MSI Installer, Cryptographic, and BITS.
Next is to rename the Catroot2 and Software Distribution folders, which usually prevent Windows updates. You'll need to run the following commands:
ren C:\Windows\SoftwareDistribution SoftwareDistribution.old
ren C:\Windows\System32\catroot2 Catroot2.old
Renaming these two folders will force your Windows OS to create new folders to store update files and install updates.
Once done, restart the basic services that you disabled in step 4:
net stop wuauserv
net stop cryptSvc
net stop bits
net stop msiserver
Now, restart your PC and check if you still encounter the Windows Update error 0x800700d8.
Solution #6: Update BIOS
Sometimes, when the BIOS and firmware are outdated, you may encounter the Windows Update error code 0x800700d8. If that is the case, just update your PCs Bios and firmware to the latest version or release from the official manufacturer's website and see if it solves the issues. Ensure you follow the manufacturer's guidelines.
Final Thoughts
For your PC to stay safe and in optimal functioning, you need to install any pending updates. The inability to install Windows updates, denoted by the error code 0x800700d8, can expose you to trouble. If this issue occurs, use one of these solutions to fix it.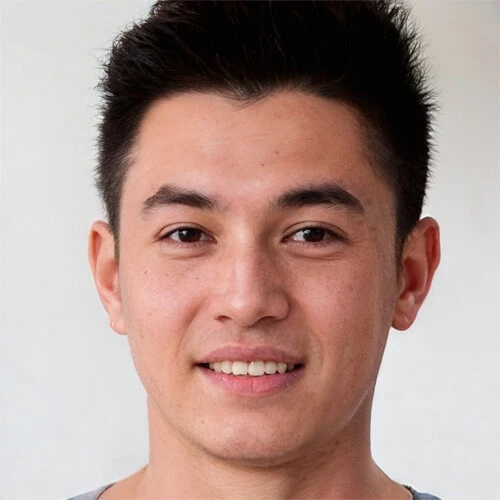 Vic is a search engine optimization expert, helping to optimize websites to make them more user-friendly. He's been in the industry for more than 10 years, and his work speaks a lot about his experience and expertise in the IT and digital marketing fields. 
Vic is the one in charge of keeping our website running smoothly and efficiently, to make sure that our readers have a wonderful experience while visiting the website. He's good at troubleshooting errors and fixing Windows issues that come up either when playing games or working on the computer. 
Vic is a certified gadget freak who feels the need to surround himself with cutting-edge technology. And this passion has helped him a lot in creating content that informs and guides users on using and troubleshooting the latest technology. He is an avid researcher who is always hungry for the latest news and updates on the most cutting-edge technology.