Reading time:
4
Minutes
Dynamic Link Library (DLL) files contain instructions for executing specific functions and can be shared by multiple programs. These files are dynamic, used only when needed, and not constantly available in memory. Unlike .exe files, DLL files can't be run directly by users; they must be called by an existing code. However, DLL files share similarities with .exe files and can sometimes use the same file extension.
Programs that use .DLL files rely on its data to load all utilities at once. This makes .DLL files quite important to related programs. Any changes to .DLL files, such as version update or removal of the file, may cause the program using that particular .DLL file to fail. A missing or corrupt .DLL file leads to program launch failures and crashes.
If you're constantly receiving a message stating, "Vcruntime140_1.dll is missing from your system," chances are that you are dealing with a corrupt .DLL file related to Visual C++ Redistributable for Visual Studio 2015. This error occurs when a Windows 10/11 update has been implemented or a particular program fails to install.
Visual C++ is used in most of the development projects as it falls under the programming languages C suite. It's made up of runtime packages, as well as, libraries used for developing various compilations that consist of function calls, processes, and code elements. These work within an integrated program environment.
Now, if any of the components related to C++ package gets corrupted or accidentally removed, programs that rely on C++ package are likely to fail or not respond at all. When this occurs, the Windows 10/11 Error "vcruntime140_1.dll is missing from your system" appears.
The great news is that this is a fixable issue. In this article, we will address how to fix the "vcruntime140_1.dll is missing from your system" issue. We have prepared several solutions for this issue; you can try them to see which one works the magic.
Important Note: .DLL files should be downloaded only from official websites. Using unofficial sites will increase potential risks leading to instability issues, as well as, a virus-infected system.
Solution #1: Check System's Recycle Bin
It is possible to accidentally delete .dll files. Fortunately, items that are accidentally deleted are sent to the recycle bin. In such a scenario, visit the recycle bin and check for a file labelled "VCRUNTIME140.dll". If you find it, right-click on the file and click on Restore in the context menu.
Solution #2: Reinstall Visual C++ Redistributable Package
As already indicated, VCRUNTIME140.dll file is related to Visual C++. You can access the official Microsoft site and download the latest version of Microsoft Visual C++ Redistributable for Visual Studio 2015. Select the download that is suitable for your Windows build between x64 and x84. Before installing, make sure all applications and programs are closed. Once you are done installing the file, reboot the computer and check if the problem persists.
Solution #3: Repair Visual C++ Package
There are many types of Microsoft Visual C++ Redistributables. You must check for the Microsoft Visual C++ 2015 Redistributable package. To repair this file once you find it, follow the instructions below:
Access the Control Panel by searching for it in the Windows search field.
Click on Programs and Features.
On the list, look for Microsoft Visual C++ 2015 Redistributable.
Right-click on it before selecting the Change option from the dropdown menu.
A Modify Setup window will emerge. Select Repair to initiate the repair process.
When done, reboot the system and check if the error has been resolved.
Solution #4: Execute SFC Scan
Windows 10/11 comes equipped with an essential System File Checker (SFC) utility which checks for any corrupt system files before restoring them with factory versions. Among the corrupted or missing system files that can be fixed by SFC are the .DLL files.
Here is how you can run SFC scan and fix any corrupt system files to solve the Error "vcruntime140_1.dll is missing from your system":
In the Windows search field, type in "Command Prompt" (no quotes) and hit Enter.
On the emerging results, right-click on Command Prompt before selecting Run as administrator. This option will let you access Command Prompt with administrator privileges. To execute the SFC scan, you must open an elevated Command Prompt.
Insert the following command the click Enter.
Sfc /scannow
The SFC will begin and it usually takes an average of 15 minutes to complete. Once done, restart the computer.
Check if the issue has been solved. If not, you may run the DISM (Deployment Image Servicing and Management) scan. This utility is used to prepare recovery environments for the operating system, as well as, prepare Windows images.
To execute the DISM scan, follow the instructions below:
Open elevated Command Prompt by following Steps 1 and 2 under the SFC scan procedure.
In the Command Prompt field, type in the command below and hit Enter:
DISM /Online /Cleanup-Image /RestoreHealth
The DISM scan process will initiate. When done, restart the PC for changes to take effect and check if the issue has been resolved.
Solution #5: Check for System Updates
Another culprit that may lead to the "vcruntime140_1.dll is missing from your system" error message is an outdated operating system. You can check for any pending Windows updates to try and solve the issue. To do so, follow these simple steps:
Click on the Windows Menu logo and select the Gear Icon to access Settings
Click on Update & Security, then you will be redirected to the Windows Update section automatically.
Select Check for updates for the system to automatically start looking for any updates online. Once found, install them and run the Check for Updates process again. This is to make sure that you have installed all relevant latest updates to your system.
Restart the computer and check if the issue has been resolved.
Solution #6: Run a Full Security System Scan
Malicious programs can also cause numerous problems to your computer leading to the "vcruntime140_1.dll is missing from your system" error on Windows 10/11. As such, it's best to run a full system scan using a trusted Anti-malware security tool. A strong security tool will be able to pick up any suspicious programs that are causing a commotion within the Microsoft Visual C++ Redistributable package. Once done, you may deploy a reputable PC repair tool to check for any damaged system files.
Give us some love and rate our post!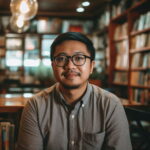 Vic is a tech enthusiast who loves to be up-to-date with the latest and greatest technology in the world. He creates content that educates and helps users with their tech-related questions. Vic manages our website to ensure that our readers have a seamless experience while browsing. He excels in troubleshooting errors and resolving Windows issues for gaming and work purposes.