In 2018, Microsoft announced the decision to convert Edge into a Chromium-based web browser. And this year, the company started rolling out a Chromium-based Microsoft Edge for Windows 10/11 users, overhauling the earlier version that came as part of the Windows 10/11 package.
Continuing with this trend, the company has started making the Chromium-based Edge browser available to Windows 7 and Windows 8.1 users this week. There is even a macOS version.
What Is the Chromium Edge Browser?
Chromium web browsers, such as Google Chrome and Opera Mini are all the rage on the internet at the moment, and it is in no small part due to the many wonderful features of Chromium, the open source web project that is at the heart of Google Chrome and maintained by Google.
Chromium Features
The following is a list of features that make Chromium the backbone of choice for most web browsers:
Pre-installed Adobe Flash Player
Ability to track usage and crash reports
API keys to many Google services
Incorporates the Widevine digital rights management module
Codecs for the popular H.264 and AAC audio formats
Other than the listed features, Chromium-based browsers are also lightweight, something that Microsoft was going for when it decided to release a Chromium-based Edge browser. They also load faster and report fewer bugs, owing to the open source nature of Chromium as developers in the framework are quick to report and rectify bugs.
Chromium Edge Browser Features
With the switch to Chromium, Edge is going to have many features that are similar to those of Google Chrome. Microsoft even gave a statement to that effect through a press release:
"We're excited to work with the larger Chromium open source community to create better web compatibility for our customers and less fragmentation of the web for all web developers."
This means that for web developers, it is now going to be easier to make plugins that are compatible and available across all the major browsers.
Here are some of the features of the Chromium-based Edge Browser:
1. Internet Explorer Mode
According to Microsoft, one of the goals of the Chromium-based Edge is to "address some of the fundamental frustration with browsers today." While releasing this statement, Microsoft was likely acknowledging many of the frustrations that users of Internet Explorer have had to live with. The Explorer is often slow, riddled with bugs, and requires developers to take extra steps to configure their apps and websites to be compatible with the browser.
But Microsoft is not ready to abandon Internet Explorer entirely and has, in fact, created an Internet Explorer mode that integrates the previous browser with the newest one. Internet Explorer can be opened as a tab on the Chromium-based Edge.
You must be wondering why Microsoft would want to retain Internet Explorer in its latest version. The reason is simple; Microsoft owes a debt to all the apps and websites that were specifically configured to be compatible with Internet Explorer. Without such kind of support, these apps, and websites would go oblivion. Notably, the Internet Explorer mode is only available in the Enterprise Edition.
2. Improved Privacy Tools
Microsoft has promised users of Edge more privacy control in the face of increasingly aggressive third-party app developers. Users will be able to select from three levels of privacy i.e., Unrestricted, Balanced, and Strict. This, as the company notes, will give users more power and improve transparency over their private information. The new privacy features are also present on their own page, meaning that they will be very easily accessible.
3. Edge Collections
The Collections feature on the Edge is meant to address some of the information overloads that web user's experience. It helps organize, collect, share, and export content from the web. It also includes Microsoft Office Integration.
The collections feature is also set to benefit students and researchers alike. This is because it allows them to capture sources and make automatic citations.
4. Fluid Framework
In a bid to lure Chromium-based developers to Edge, Microsoft has introduced a framework dubbed Fluid Framework which it says is a "developer technology for building a new class of shared, interactive experiences on the web."
The Fluid Framework will allow developers to edit, share, and to create web documents and applications seamlessly. The framework will also incorporate intelligent agents that will help in text translations, fetching content, suggesting edits, performing compliance checks, and more.
Other features that are automatic to the Edge which is based on Chromium, include easy integration with third-party apps and access to some Google services.
Should you try Microsoft's new Chromium-based Edge Browser? Definitely, by our own assessment, it is one of the most versatile web browsers out there. Not to forget, Microsoft is trying to create a name for itself in an area where it has for long scored poorly. This is to say that it has incentive enough to try a deliver a browser that can compete with the likes of Chrome and Opera. You can download Chromium Edge on Windows 7 and 8.1 from Microsoft Insider Blog.
Before installing the Edge browser, you would want to clean your computer with a PC cleaning tool, such as Outbyte PC Repair. It will scan your system and repair any errors where applicable. Thus, when you install the latest Edge browser, it will perform as expected.
If you are still interested in learning more about the latest Windows browser, we have more on that here. If, on the other hand, you would like to share our experiences with the Chromium-based Edge, feel free to do in the comment section below.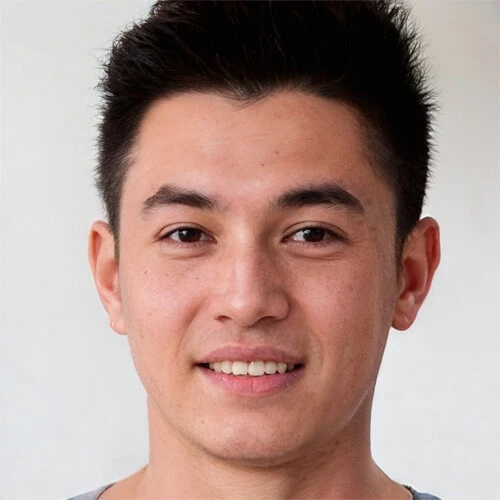 Vic is a search engine optimization expert, helping to optimize websites to make them more user-friendly. He's been in the industry for more than 10 years, and his work speaks a lot about his experience and expertise in the IT and digital marketing fields. 
Vic is the one in charge of keeping our website running smoothly and efficiently, to make sure that our readers have a wonderful experience while visiting the website. He's good at troubleshooting errors and fixing Windows issues that come up either when playing games or working on the computer. 
Vic is a certified gadget freak who feels the need to surround himself with cutting-edge technology. And this passion has helped him a lot in creating content that informs and guides users on using and troubleshooting the latest technology. He is an avid researcher who is always hungry for the latest news and updates on the most cutting-edge technology.