Reading time:
4
Minutes
Encountering a BSOD error can be frustrating, but don't worry, we're here to help. In this article, we'll provide information about the exfat.sys BSOD caused by sysmonDRV and offer possible solutions to resolve it.
Before anything else, let's know what exfat.sys and sysmonDRV are and their functions on the Windows operating system.
What Is Exfat.sys?
Also known as the Microsoft Extended FAT File System file, exfat.sys was created by Microsoft Corporation for the Windows operating system. It is an essential file under the Win64 exe environment.
It was first released for the Windows Vista operating system on November 2006. Its latest file version was rolled on July 2011. This system file is still included in the Microsoft Office Access 2010 14 program, as well as in both Windows 8.1 and 10 versions.
What Is SysmonDRV?
Sysmon or System Monitor is a Windows system service and a device driver that runs during system reboots to check and log system activities. It gives detailed information about the processes being created, network connections, as well as any changes to file creation.
Even if it's a legitimate Windows service, there are times when it interferes with other system files like exfat.sys and triggers BSOD errors. However, as with other Windows BSOD errors, it can be fixed.
Blue Screen Caused by SysmonDRV
According to some affected Windows users, the exfat.sys blue screen caused by SysmonDRV appears while trying to delete a file on a USB device. Others encountered it while accessing programs like VLC.
So, what's really causing the error to appear? Below are some of the common reasons that trigger the sysmonDRV BSOD error:
You installed an incompatible or incorrect device driver.
The registry entries associated with sysmonDRV were incorrectly modified or have been corrupted.
Malware entities have found their way into your system, damaging the sysmonDRV and the exfat.sys files.
You installed a software program or application that corrupted or damaged other important system files.
There are problems with your hard disk or RAM.
Regardless of what's causing the BSOD to appear, we suggest that you fix it right away to prevent further issues.
How to Fix Exfat.sys Blue Screen Caused by SysmonDRV
Before you proceed with the more technical solutions, perform basic troubleshooting first. BSOD errors can sometimes be resolved with some generic fixes.
Begin by disconnecting all external peripheral devices that are connected to your PC. And then, restart your PC. If it works without the BSOD error, then you can conclude that the issue is related to any of the peripheral devices. To fix it, you have to replace the problematic device. If the BSOD error persists, then it's time that you follow our solutions below.
Solution #1: Update your device drivers
As mentioned above, the exfat.sys BSOD caused by sysmonDRV could appear due to a corrupted or incompatible device driver. To fix this, install an updated device driver and check if your PC works again.
Here's how:
Go to the Start menu.
Select Settings and navigate to Update and Security.
Choose Windows Update and click the Check for Updates button.
Restart your PC.
If these steps seem too complicated for you, we suggest that you manage the issue by using a trusted third-party driver updater. This will not only save your time, but it will also reduce the risks involved in manually updating device drivers.
Solution #2: Run a virus scan
Among the most popular causes of the exfat.sys BSOD is a malware infection. Once a malware entity has found its way into your PC, it can corrupt your system files and modify your settings.
For this reason, we recommend running a quick virus scan. Although your Windows PC has a built-in antivirus, it won't suffice. For better results, use a trusted anti-malware program that is known to effectively get rid of viruses and malware.
Once the scan is complete, you can choose to move the detected virus to quarantine or remove it completely.
Solution #3: Repair any corrupted Windows Registry entry
According to statistics and research, most BSODs occur due to issues in the Windows Registry. Considering that you are dealing with a BSOD error, it is safe to assume that corrupted registry entries may have caused the problem. So, repair these damaged entries to resolve the problem.
Now, we don't suggest trying this solution if you are not tech-savvy. One small mistake can cause irreversible damage to the entire operating system. You don't want that to happen, right?
To minimize and avoid the risks, we'd rather recommend using a third-party software registry cleaner. This tool is designed to locate and repair any issues in your registry. And the best thing about it is that it comes with other handy features, such that it can generate a backup of your registry before a scan is performed. This comes in handy in the event that problems arise during the repair process.
Solution #4: Repair any corrupted system files
If you suspect that corrupted or damaged system files are the culprit behind the BSOD error, then have them repaired using the System File Checker.
Here's how to use the SFC utility:
Into the Cortana search bar, input cmd.
Right-click on the most relevant search result.
Choose Run as Administrator.
Into the command line, enter this command: sfc /scannow.
Hit Enter to begin the scan.
At this point, the System File Checker utility will scan your PC for any damaged files and repair them. The entire process may take a few minutes, so wait for it to complete.
Summing Up
The exfat.sys BSOD caused by sysmonDRV is among the common problems that frustrate and agonize Windows users. But the good news is that it can be quickly resolved with some effort. Simply follow the solutions we have compiled above and feel free to share your experience in the comments.
If you are still having problems with this BSOD, consider reaching out to an expert.
Give us some love and rate our post!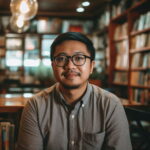 Vic is a tech enthusiast who loves to be up-to-date with the latest and greatest technology in the world. He creates content that educates and helps users with their tech-related questions. Vic manages our website to ensure that our readers have a seamless experience while browsing. He excels in troubleshooting errors and resolving Windows issues for gaming and work purposes.