Even with the existence of email apps and Desktop-based email clients, many email users still opt for web-based email services. This is because, although apps and Desktop email clients offer more features and functionalities, the thought of having to install new software on a computer isn't really feasible for all.
While using browsers for your web-based email client sounds like the best option, you should know that not all browsers may support the kind of email-related work that you do. Oftentimes, a web browser may work just fine when accessing your webmail accounts. But there could also be instances when it doesn't.
So, to get around this dilemma on choosing the best browsers to use for your web-based email client, we've collated this list of browsers to use in 2019 for your email. Find out which of them works best for you:
Best Browsers for Email in 2019
1. Google Chrome
One of the most popular web browsers today is Google Chrome. Not only is it used on computers, it's also used on smartphones. Its popularity is credited to its fast and clean interface with lots of useful extensions.
Pros
But why use it for accessing your web-based email client? Here are some pros to consider:
It is secure.
Security-wise, this browser will not disappoint, as it receives regular updates ensuring users are safe against any known threats. Google Chrome will tag a website that does not have an SSL certificate. It will give users notifications and alerts when it attempts to load scripts from any unknown sources.
It supports passwordless logins.
When used with a decent and reliable password manager, you can access your email without having to enter your password.
It is compatible with a number of password managers.
Don't worry, because most password managers come with a built-in virus removal tool that scans your system and removes suspicious programs that may affect your browser's performance.
Cons
Even with all its glory, Google Chrome also has downsides. These include the following:
It struggles with age-old resource management problems.
With an advanced hardware configuration, users may not notice the effects of using Google Chrome. But as for older computer models, the impact will reflect on performance.
It has privacy issues.
As we all know, Google Chrome is developed by none other than Google. Considering how huge the user database of Google is and how many threats attempt to hack all this information, privacy is considered a great concern.
2. UR Browser
Among all browsers on this list, UR Browser is the newest. Despite being new, when it comes to features, it definitely has lots to boast. It has a modern user interface with an ad blocker and VPN features, which both aim to protect user privacy and improve a user's browsing experience.
UR Browser also has plenty of personalization options. Its home screen can be customized with a personalized photo. It can also be modified and set in such a way that users can receive all sorts of information in one place. For instance, weather and news updates, as well as widgets and search can be added here.
Moreover, this browser offers a handy download manager that is fast and efficient. And like Google Chrome, it gives notifications to users whenever they are visiting unsafe websites.
Other handy features of UR Browser include automatic HTTPS redirection, anti-profiling, anti-tracking, and VPN.
3. Chromium Edge
Chromium Edge often comes pre-installed on new Windows computers. When used to access web-based emails, it is expected to work just fine. In fact, it is a bit faster than Google Chrome as it taps fewer resources.
Since it is based on Chromium, this browser only supports extensions that are available for Chrome. In the future, Microsoft will add more features and prepare it for public release.
At the moment, Chromium Edge is only available for 64-bit Windows 10 versions. Soon, it will be available for other Windows versions.
4. Mozilla Firefox
Mozilla Firefox needs no fancy introductions. Since it was completely overhauled by Mozilla and was prepared to support Windows 10/11, users had no complaints about it.
If you have concerns on privacy, fret not. Because of the non-profit nature of Mozilla as a business, it is trusted by many. Also, Mozilla makes it a point to release frequent updates to ensure user security is never compromised.
The most recent Firefox update included password-free login. It also has an ad-blocking feature, which means it's faster and more efficient.
5. Opera
Opera might not be the Internet's most popular web browser. But did you know that it is a popular choice among users who have a slow internet connection? Yes, you read that right. This is because it comes with a Turbo Mode that improves the page loading speed of websites.
Aside from fast loading speeds, Opera also offers a neat user interface, built-in screenshot features, tracker blockers, VPN security, instant search, currency conversion, new reader mode, and Facebook Messenger support.
6. Safari
Safari was initially built by Apple for iOS devices. But now, this browser is also available for Windows and Android devices. Then again, to use it, users have to download it manually.
As with other web browsers, it comes with many great features, including a customizable toolbar, reader view, and mute tabs.
7. Internet Explorer
It must be surprising for you to see Internet Explorer on this list. Well, we can't blame you for thinking that way because it is considered by many as a useless browser.
If given the chance to choose, you probably would not want to use Internet Explorer. But we have to accept the fact that it's quite useful, especially on new devices. C'mon, you can't download other browsers without it.
Summary
In this digital era, the Internet plays a vital role. In the absence of a reliable web browser, we can't always do the things we want online, such as communicate with clients or access our emails. It's just good to know that while technology advances, so do our favorite web browsers.
It's worth noting, though, that no matter how advanced web browsers today are, threats still exist. To improve your security and protect your privacy, we suggest that you download a trustworthy PC repair tool.
Which of these web browsers do you use when accessing your emails? Let us know below!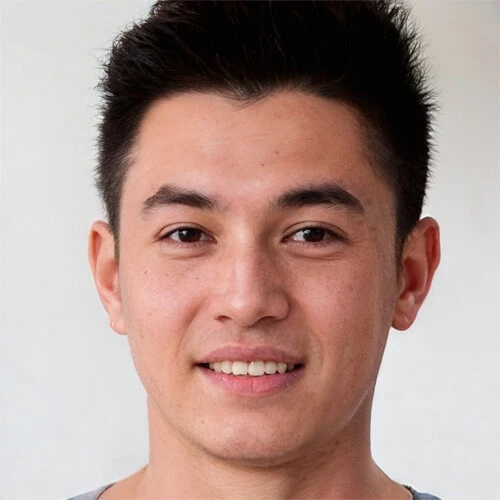 Vic is a search engine optimization expert, helping to optimize websites to make them more user-friendly. He's been in the industry for more than 10 years, and his work speaks a lot about his experience and expertise in the IT and digital marketing fields. 
Vic is the one in charge of keeping our website running smoothly and efficiently, to make sure that our readers have a wonderful experience while visiting the website. He's good at troubleshooting errors and fixing Windows issues that come up either when playing games or working on the computer. 
Vic is a certified gadget freak who feels the need to surround himself with cutting-edge technology. And this passion has helped him a lot in creating content that informs and guides users on using and troubleshooting the latest technology. He is an avid researcher who is always hungry for the latest news and updates on the most cutting-edge technology.