Reading time:
6
Minutes
On your first day at work, you receive warm greetings from your colleagues, setting a positive tone for the day. As you interact with your new team, you engage in friendly exchanges and introductions.
And then, you sit at your work station and switch on your Windows 10/11 computer, hoping to start your first assignment. But when you try to launch an application, you cannot proceed because of an error message saying, "The Specified User Does Not Have a Valid Profile Error." Why does it show and how do you fix it? Do you need to call your IT department for assistance?
Well, the good news is that you don't need advanced coding and troubleshooting skills to fix this. All you need is this article and you should be able to begin your first work assignment.
About "The Specified User Does Not Have a Valid Profile Error"
The "The Specified User Does Not Have a Valid Profile Error" issue may appear on Windows 10/11 devices, especially when a user tries to launch apps related to Microsoft Store, such as Mail, iTunes, Spotify, and Skype. No matter how long you have been using your Windows 10/11 device, this invalid profile issue may happen to you anyway. In fact, for others, this issue always pops up even when they're running an app that is not downloaded from Microsoft Store.
Now, to resolve this problem, it is absolutely necessary that you get through the cause. You have to identify what triggered the invalid profile issue because the solution will usually depend on it.
What Causes "The Specified User Does Not Have a Valid Profile Error"
Judging from the error message itself, we can assume two possible reasons. The first one lies in the account being used to log into the Windows 10/11 account. It is possible that it has limited permission. If the error appears when using Microsoft Store, you may try to sign in with a Microsoft account that has administrative rights. This should resolve the error permanently. The second possible reason is Windows Store itself. It is likely that the cache of Windows Store is damaged or corrupted.
There are also other possible triggers for this invalid user profile error. It could be a problem with the recently rolled out Windows Update or the app itself is at fault.
And since you already know what may cause the error message to show, why not proceed on how to fix "The Specified User Does Not Have a Valid Profile Error" on Windows 10/11?
What to Do about "The Specified User Does Not Have a Valid Profile Error"
These fixes could help you get rid of the "The Specified User Does Not Have a Valid Profile Error" issue on Windows 10/11.
Fix #1: Restart your computer
The first fix we recommend involves restarting your PC. There are instances when issues like this can be resolved by a fresh start. Although this isn't always a reliable fix, it's worth trying as it has worked for some users.
To restart your computer, do the following:
Launch the Start menu by clicking the Windows button on your screen.
And then, click the Power button.
Select the Restart option.
Wait for your computer to restart completely.
If this solution does not resolve the issue, try the next recommended fix.
Fix #2: Uninstall the faulty app
As mentioned above, a problematic app may trigger the invalid user profile issue to appear. By uninstalling the app, the error message should be gone for good.
To uninstall the app, here's what you should do:
Type control panel and click on the most relevant search result.
Go to Programs and select Programs and Features.
Right-click on the program you wish to remove and select Uninstall.
Follow the on-screen prompts to complete the uninstallation.
Alternatively, you may use a third-party software uninstaller tool. There are software uninstallers out there that can take care of the entire uninstallation process itself. They can even eliminate all residual files as well that may trigger other issues in the long run.
Fix #3: Change the location of the Microsoft Store App folder
All apps downloaded from Microsoft Store are saved in the /WindowsApps folder. Now, if you are seeing this error while trying to launch a Microsoft Store app, it is possible that the folder does not have the required permission to launch the app. So, to resolve the problem, move the app's files to another folder on the hard drive. After that, launch the app again.
Follow these steps for a step-by-step guide on what to do:
Open File Explorer by pressing the Windows + E keys.
Go to this location: C:\Program Files\WindowsApps.
Next, take ownership of the app's folder. Do this by right-clicking on the folder and selecting Properties. And then, go to the Security tab and click the Advanced button. Navigate to the Owner tab and change Permissions here.
Go to the WindowsApps folder and move it to Documents or Desktop.
After the folder is moved, double-click on the EXE file of the app and check if the error message still pops up.
Fix #4: Create a new user profile
If you suspect that the issue is triggered by restricted access of the current account, then this fix should work. Sign out of your current account and log in with an admin account. Check if the error persists.
You can also try creating a new user account and use it to log in to Windows. This option works if your old admin account has limited permission or has corrupted files. To create a new account on Windows 10/11, follow these steps:
Navigate to the Start menu and select Settings.
Click Account.
Go to Family and Other People and click the Add someone else to this PC option.
And then, click the I don't have this person's sign-in information option.
A new window will appear now. Hit the Add a user without a Microsoft account link.
Provide the information being asked and click Create an account for this PC.
Your Windows 10/11 device should create a new account for you. Sign in with it and check if the error message still shows when using Microsoft Store applications like iTunes or Skype.
Fix #5: Use Microsoft's Account Troubleshooter
It is also a wise idea to use Microsoft's Account Troubleshooter utility to troubleshoot the restricted account profile issue. Here's how to use it:
Download the official Microsoft Account Troubleshooter utility.
Once downloaded, launch it.
Click Next to start using the troubleshooter.
Wait as the utility scans your account for any problems. Once the scan is done, the tool will resolve the problem for you and sync your settings.
Try to open the app once again and check if the invalid user profile issue still appears.
Fix #6: Reset Microsoft Store
According to some users, the problem shows while running Microsoft Store apps. In this case, you may reset Microsoft Store. For a detailed guide on what to do, refer to the guide below:
Press the Windows + R keys to launch the Run utility.
Into the text field, input the WSReset.exe command and hit OK.
Microsoft Store should reset automatically.
Summary
There you have it. Hopefully, we have helped you resolve the issue so you can get going with your first assignment at work. If resetting Windows Store doesn't work, try to run Microsoft's Account Troubleshooter utility or uninstall the problematic app. Otherwise, seek help from your IT department. They can assist or guide you in creating a new user account.
If you want to explore other options, you may also refer to online forums. Better yet, you may contact Microsoft's official support team. For sure, they have plenty of solutions for your specific problem.
What other fixes do you recommend that can help fix "The Specified User Does Not Have a Valid Profile Error"? Let other users know by commenting below.
Give us some love and rate our post!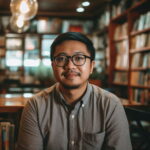 Vic is a tech enthusiast who loves to be up-to-date with the latest and greatest technology in the world. He creates content that educates and helps users with their tech-related questions. Vic manages our website to ensure that our readers have a seamless experience while browsing. He excels in troubleshooting errors and resolving Windows issues for gaming and work purposes.