Everyone who loves to play games has likely come across different kinds of issues that affect their fun time. This is especially true to multiplayer games like Minecraft.
Minecraft is an awesome game with advanced features, such as cross-platform multiplayer play. Although it is played and loved by many, this ambitious game is not a stranger to bugs and issues that prevent players from having a fun and enjoyable experience. One of the many issues that Minecraft players face is the Minecraft io.netty.channel.ConnectTimeoutException connection timed out error.
What is this error code all about? Let's dive right it.
About the io.netty.channel.ConnectTimeoutException Connection Timed Out Minecraft Error
Released in 2011 by Mojang Studios, Minecraft is a video game that was soon acquired by Microsoft. Since then, it has become very popular with more and more players joining the community. As of this year, the game already has 126 million users, which is indeed an impressive number. Unfortunately, as with most games, it may throw unexpected issues that can ruin a player's fun time. One is the io.netty.channel.ConnectTimeoutException connection timed out error.
According to players, the error shows while trying to connect to a co-op game through a local network or via the internet. Sometimes, it occurs when trying to connect to a server. But what causes it to show?
What Causes the io.netty.channel.ConnectTimeoutException Error?
After investigating this error code, it turns out that it is caused by various culprits. These include:
Port Number Mismatch – It is possible that you are seeing this error because your port number does not match the port number of the game's server. If this is the case, you can resolve the issue by checking your port and editing it on the game's settings.
Inconsistent DNS Settings – DNS inconsistency can cause this error message, too. To resolve the problem, you have to switch and use the DNS values given by Google.
IP Inconsistency – One of the most common culprits behind this error is IP inconsistency. To fix this, simply reboot your router.
JRE Blocked by Antivirus – Third-party antivirus programs can cause the connection timed out error message to surface. Simply disable or uninstall the program to eliminate the problem.
Because the error prevents users from accessing the game, it has quickly become a major issue that players want to immediately fix. Many players have turned to online forums and sites like Reddit to express their frustrations and seek help.
Though the error message hints that the game was not able to establish a connection to the server, it does not give out more information. The first workaround they tried is to check any internet issues. But does it really work?
Ways to Resolve the io.netty.channel.ConnectTimeoutException Connection Timed Out Minecraft Error
In this section, we will share with you some solutions you can try to hopefully get rid of the connection timed out error.
Solution #1: Adjust your firewall settings
If your firewall's settings are not properly set, it could block any connections to Minecraft's servers. To prevent this from happening, make sure that any attempt to connect to the game's servers goes through without problems.
Here's what you should do:
Into the Windows search field, input control panel and hit Enter.
Go to the System and Security section.
Navigate to Windows Defender Firewall and choose the Allow an app through Windows Defender Firewall option.
Click Change Settings.
Now, navigate to the Java (TM) Platform SE Binary entries.
Make sure the checkboxes next to the Private and Public options are ticked.
Hit OK to apply the changes.
Close Control Panel.
Solution #2: Disable your VPN and antivirus program
Apps that affect your internet connection can sometimes trigger the io.netty.channel.ConnectTimeoutException connection timed out error message. These apps include your VPN and antivirus programs.
If you are using a third-party antivirus software program, try to disable it temporarily to find out if it is the culprit behind the problem. Follow the instructions below to disable it:
Into the Windows search box, input Control Panel.
Hit Enter.
Navigate to Programs and click Uninstall a Program.
Locate your antivirus program and choose Uninstall.
Follow the on-screen prompts and restart your PC.
If you are using a VPN service, check if you are connected to it while trying to establish a connection to Minecraft's servers. If you are, try to stop the service first.
Solution #3: Reset your router
Your Internet Service Provider gives you a dynamic IP address by default. This only means that every time you reset your internet connection, there is a chance that you can fix the io.netty.channel.ConnectTimeoutException connection timed out error.
To reset your router, follow these steps:
Simply pull the plug of your router out of the socket.
After that, wait for at least 30 seconds.
Plug the router back to the socket again.
Check if the error message persists.
Solution #4: Check your IPv4 address
Sometimes, an incorrect IPv4 address can cause the error message to appear. To fix this, enter your correct port and IPv4 address.
Here's how:
Into the Windows search, input cmd and hit Enter.
Right-click on the most relevant search result and select Run as Administrator.
Into the command line, input this command: ipconfig.
Hit Enter.
Take note of your IPv4 address.
Now, open File Explorer by using the Windows + E keys.
Go to this location: Minecraft Servers > Maxwell > MinecraftServer.
Right-click on the properties file and choose Open with Notepad.
Locate the Server Port entry and take note of it as well.
Next, launch the Minecraft game and navigate to the Play Multiplayer option.
Click the server you are having problems with and choose Edit.
Into the Address section, input your IPv4 address, append a colon, and add your port.
Hit Done and restart Minecraft.
Log in to the server.
Bottomline
Hopefully, this guide has helped you identify what's causing the connection timed out error on Minecraft and fix it. If it didn't work for you, let us know below. We'll do our best to find other solutions for you.
Have you run into other issues with Minecraft and have found a workaround for them? Let us know in the comments!
Give us some love and rate our post!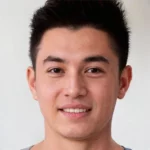 Vic is a tech enthusiast who loves to be up-to-date with the latest and greatest technology in the world. He creates content that educates and helps users with their tech-related questions. Vic manages our website to ensure that our readers have a seamless experience while browsing. He excels in troubleshooting errors and resolving Windows issues for gaming and work purposes.