Some months back, Microsoft re-released a series of Intel microcode updates, which included KB4100347. This security update is particularly aimed at Windows 10/11 April 2018 Update or version 1803.
A number of Windows users, however, ran across issues post-installation. They are unable to properly boot Windows 10/11 on their computer or are suffering from performance issues after installing the latest KB4100347 security update.
Let's dig deeper into these KB4100347 issues and how to properly address them.
KB4100347 Issues on System Boot
Back on August 21, 2018, Microsoft released an updated to the May KB4100347 security update intended for Windows 10/11 and Windows Server 2016. It features an Intel CPU microcode update, which seeks to reduce the impact of Spectre vulnerabilities.
News of the Spectre threat rocked the tech industry in 2018. Spectre is a design flaw in traditional CPUs, allowing programs to bypass restrictions and consume the memory spaces reserved for other programs. With the discovery of the flaw, Microsoft initiated a speed improvement for Windows 10/11, aiming to block any Spectre attacks.
Windows update KB4100347, however, presents its own set of troubles to Windows users. Several users have reported failure to properly boot Windows 10/11 or the emergence of performance issues after installing the latest Microsoft version of the May KB4100347 update.
Picture this: the update seems to be installed successfully, until the user gets to the Windows login screen. She gets a white screen containing a scroll box and some strange, even garbled text. She feels stuck, as it is not the expected desktop background with the usual taskbar and icons. To make things worse, this isn't the first time she gets an error following a major Windows update.
Something makes the issue more complicated. The Intel CPU update, too, is being pushed to AMD processor users. This means that even though the update is designed for Intel processors, Windows Update also installs it on computers using AMD processors.
The KB4100347 issue is nothing new, if we come to think of how reports of Windows 10/11 machines after an update show that they:
Are unable to boot properly and as expected
Stay stuck in an infinite automatic repair loop
Maintain performance problems during routine tasks such as playing music and using other apps
How to Fix Windows Update KB4100347 Boot Up Issue
In the name of full transparency, it's important to note that it can be quite hard to get rid of this specific issue. You cannot pin your hopes of solving the boot up problem without redeploying Windows as well as blocking the update.
In our quest to find a handy solution, we chanced upon this fix: to use the Windows Recovery Environment on a system that fails to start or be recovered. Follow the instructions below:
Boot into WinRE by pressing F9 before Windows starts.
Choose Advanced Options. Afterwards, go to the command line option.
Next is to find out which letter the Windows partition got. Initiate diskpart and type in list disk.
Choose the one that matches your OS drive. Type in list volumes, which will then show a list. The biggest one should be Windows. On the other hand, ignore two small ones of around 500MB that should be there as well.
Close diskpart by typing in exit.
At this point, type in dism /image:<driveletter here> /get-packages. This should yield a list of packages.
Find KB4100347. While its name is quite long, you can select and right-click it to copy.
Next, type in dism /image:<driveletter here> /remove-package /PackageName:<The long name of the KB4100347>.
Finally, type in dism /image:<driveletter here> /cleanup-image /revertpendingactions as to reverse the error.
If you can successfully boot into Windows and complain only of performance issues, you can simply uninstall the update and see if the problem persists.
Don't forget to do basic checks of your computer and get in the habit of using a reliable PC repair tool. This will help ensure that no junk files and other unwanted stuff are getting in the way of your machine's normal operations.
In Summary
Windows security update KB4100347 is among the series of Intel microcode updates that Microsoft released a few months ago. It contains Intel microcode for Spectre-related issues.
After installing this patch, though, you might notice that your system is rendered unbootable and suddenly riddled with performance issues. This can be quite a headache, and a difficult one to solve. If this is the case, try the WinRE fix detailed in steps above.
Have you encountered nasty KB4100347 issues? Share your experience with us below!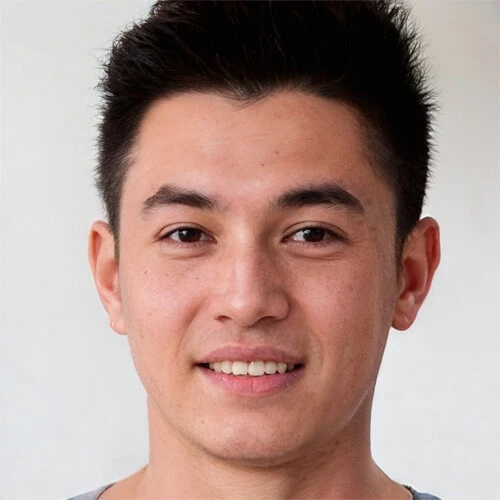 Vic is a search engine optimization expert, helping to optimize websites to make them more user-friendly. He's been in the industry for more than 10 years, and his work speaks a lot about his experience and expertise in the IT and digital marketing fields. 
Vic is the one in charge of keeping our website running smoothly and efficiently, to make sure that our readers have a wonderful experience while visiting the website. He's good at troubleshooting errors and fixing Windows issues that come up either when playing games or working on the computer. 
Vic is a certified gadget freak who feels the need to surround himself with cutting-edge technology. And this passion has helped him a lot in creating content that informs and guides users on using and troubleshooting the latest technology. He is an avid researcher who is always hungry for the latest news and updates on the most cutting-edge technology.