Windows has made the update process easier and hassle-free via Windows Update service. You can download all necessary updates from there, and you can even set the utility to automatically download and install everything without you having to do anything.
However, Windows Update is prone to system errors such as error code 0x800713AB. According to user reports, 0x800713AB appears when trying to update Windows, preventing them from installing critical updates for their devices.
But this error code is not exclusive to the Windows Update service. Error 0x800713AB can also occur when you launch any Windows services, such as Windows Store and Cortana. According to the message that comes with the error, Windows is not connected to the internet even though it actually is. In most cases, internet connection is limited to non-Windows apps such as email, browser apps, and games.
This problem has made a lot of affected Windows users frustrated because running the troubleshooter also requires internet connection. This leaves them stuck in a loop.
Before we discuss how to fix error code 0x800713AB, let us get to know first what this error means and its root causes.
What is Error Code 0x800713AB?
Error code 0x800713AB usually comes with the following message:
You'll need the Internet for this.
It doesn't look like you're connected to the Internet. Check your connection and try again.
0x800713AB
Send Feedback
However, clicking Send Feedback or any link on the notification would give you the same error message. This is because that particular service has no access to the internet.
There are many reasons why this error happens, but the most common one is incorrect internet settings. Other reasons include outdated network driver, corrupted cache files, and a failed update.
How to Fix Error Code 0x800713AB
There are various ways to fix this error, depending on the cause of the problem. Since it is hard to diagnose the exact culprit, it is recommended that you follow the step-by-step guide below to cover all scenarios.
To start, here are some initial steps you need to take to make the troubleshooting process a lot easier.
If you are using a VPN, disable it temporarily. You might also need to disable your Firewall while fixing errors.
Open your browser and see if the webpages are loading.
Restart your modem and router.
Check your computer's time and date. Make necessary adjustment to make sure that the date and time are accurate.
Use a trusted tool such as Outbyte PC Repair to delete cached data and temporary files on your computer that might be affecting your processes.
Once these checks have been completed, you can then proceed with the steps below.
Step 1: Check Your Internet Connection.
The first thing you need to rule out is a bad internet connection. If restarting your modem and router does not work, try checking your internet settings and adjusting a few configurations to see if they will change anything. Here are some things you can do:
Launch Command Prompt by navigating to Start > All Programs > Accessories > Command Prompt.
Renew your IP address by typing in the following commands, then press Enter after each line:

ipconfig /release
ipconfig /renew

Flush your corrupted DNS cache by typing in ipconfig /flushdns. Hit Enter.
Re-register your DNS records by entering this command: ipconfig /registerdns.
Reset TCP/IP using this command: netsh int ip reset resettcpip.txt.
Type in netsh int ipv4 reset (if you're using IPv4 connection) or netsh int ipv6 reset (if you're using IPv6 connection) to reset Winsock.
After doing these steps, restart your computer and see if the error has been fixed.
Step 2: Update Your Network Drivers.
Another reason why error code 0x800713AB shows up is an outdated driver. To manually update or reinstall your network adapter drivers, follow the steps below:
Open Device Manager by searching for it in the Start search box.
In the Device Manager window, double-click Network Adapters to expand it.
Right-click the name of your network adapter, then choose Update Driver.
Choose Search automatically for updated driver software.
If Windows does not find an updated driver, you can go to the manufacturer's website to download the latest driver and install it on your computer. Alternatively, you can also choose Uninstall device instead of updating the driver. Windows will then attempt to reinstall the driver when your computer restarts.
Step #3: Repair System Files.
If there are any missing or corrupted files in your system preventing Windows services from connecting to the internet, running System File Checker (SFC) and Deployment Image Servicing and Management (DISM) will fix it for you.
To do this:
Launch Command Prompt as an administrator.
Enter this command into the Command Prompt window: DISM.exe /Online /Cleanup-image /Restorehealth
Press Enter and wait for the process to be completed.
Afterwards, type in this command, followed by Enter: sfc /scannow
Follow the instructions after the scan to resolve the issues that have been detected.
Step #4: Reset Your Proxy Settings.
To make sure that there are no firewall or proxy settings getting in the way of Windows Update, you can reset these configurations via Command Prompt. Launch the console and type in the following commands, then press Enter after each line:
netsh winhttp reset proxy
net stop wuauserv
net start wuauserv
Close Command Prompt after completing the steps.
Step 5: Restart Windows Update Services.
After doing all the steps above, the last thing you need to do is restart Windows Update itself. To do this:
Press Windows + R keys to open the Run utility.
In the dialog box, type in services.msc, then press Enter.
Look for Windows Update on the list, right-click on it, then select Start. This would forcibly start Windows Update Service.
Right-click on the Windows Update Service again, choose Properties, then set Startup Type to Automatic.
Reboot your computer and check if error code 0x800713AB still shows up.
Conclusion
Losing internet connection is stressing, but it is more frustrating when Windows says you're not connected to the internet when you actually are. When error code 0x800713AB shows up, Windows Update cannot download critical updates because it cannot access the internet for some reason. If you're one of those affected by this error, you can follow the steps outlined above to get your internet connection and Windows Update Service working properly again.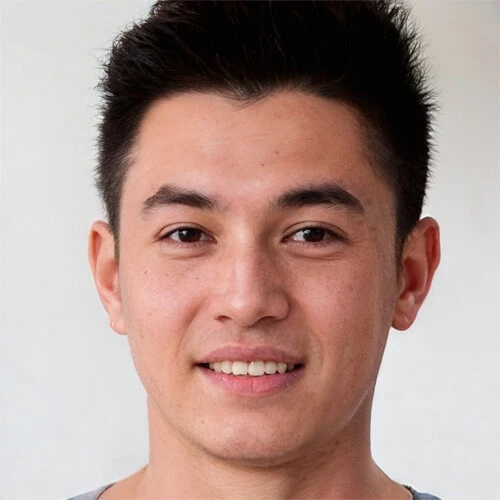 Vic is a search engine optimization expert, helping to optimize websites to make them more user-friendly. He's been in the industry for more than 10 years, and his work speaks a lot about his experience and expertise in the IT and digital marketing fields. 
Vic is the one in charge of keeping our website running smoothly and efficiently, to make sure that our readers have a wonderful experience while visiting the website. He's good at troubleshooting errors and fixing Windows issues that come up either when playing games or working on the computer. 
Vic is a certified gadget freak who feels the need to surround himself with cutting-edge technology. And this passion has helped him a lot in creating content that informs and guides users on using and troubleshooting the latest technology. He is an avid researcher who is always hungry for the latest news and updates on the most cutting-edge technology.