If you are a Windows user, you probably know that you need an activation key to experience the full features of the operating system version you are using. This product key is usually a 25-character code that verifies that Windows has not been used on more computers than Microsoft allows.
But sometimes, the product key does not work the way it should. Instead of granting you access to the improvements that come with the latest Windows version, it triggers error codes, like the Windows error code 0xc004f025.
When you are faced with the problem, you may see the error message "We can't activate Windows right now. You can try activating later or go to the Microsoft Store to buy a genuine Windows version. Error 0xc004f025." With this error message, you may also be deprived of the newest features of the Windows version you are trying to activate.
There are many reasons why you may be seeing the error code 0xc004f025, but they're no reason to panic because there are proven ways to fix it. We'll talk about that and more in the sections below.
Types of Product Keys
To better understand the Windows activation error 0xc004f025, it is worth noting that there are three different types of product keys. They are as follows:
1. Original Equipment Manufacturer License
An OEM license is used by device manufacturers on devices that they manufacture. Examples of these devices are desktops, laptops, and smartphones. Take note that you cannot reactivate Windows on your device if you installed it with an OEM license.
2. Retail Windows License
This is a license key that you purchase from an accredited local store or an online seller.
3. MAK Volume License
This type of license is widely used by large businesses, corporations, government sectors, and educational institutions. You cannot activate this license for personal use.
If you want to know the type of product key you are using, simply open PowerShell via the WinX menu and type the slmgr /dli command.
What Is the Windows Activation Error Code 0xc004f025?
The error code 0xc004f025 is a type of activation error that appears while activating the Windows 10/11 operating system. It may show if the user provides a fake product key. However, there may be other causes behind it as well, such as corrupt system files and malware entities.
To fix it, you can use the Command Prompt. We'll show you the simple code you need to enter to get rid of the error. Also, you may consider performing a fresh install of Windows as many users have found success in using this workaround.
8 Ways to Resolve the Windows 10/11 Activation Error 0xc004f025
Let's delve deep into the workarounds we've mentioned above.
Fix #1: Use the Command Prompt
If you cannot access the login screen because of the failed activation error code, running a simple command may do the trick. It can erase the attributes that come with the Windows installation and reset the license status of your operating system.
Here's what you should do:
Press the Win + X shortcut to access the WinX menu.
From the list of options, choose Run.
Type cmd into the text field and press the Ctrl + Shift + Enter combination.
If prompted by User Account Control, click Yes.
When the elevated Command Prompt opens, type this command: slmgr -rearm.
Hit Enter to execute the code and click OK to confirm.
Once done, restart your computer and try activating Windows 10/11 once again.
Fix #2: Use the Windows 10/11 Activation Troubleshooter
Windows 10/11 has a built-in tool that you can use when you encounter problems with your activation key. You can use this tool to fix the error 0xc004f025, too. It's pretty straightforward. Simply follow these steps:
Log in to your computer using an administrator account. If you don't have one, create one manually.
On the main Windows screen, click the Start button and select Settings.
In the window that appears, choose Update and Security and click Activation.
Navigate to the right pane of the window and click the Troubleshoot link.
At this point, the troubleshooter will begin scanning your system for any faults and repairing them. Wait for the process to complete before performing a restart.
Fix #3: Check the Product Key
In some cases, the error code 0xc004f025 appears because of an incorrect product key. For this, simply re-confirm the product key by following these steps:
Launch the Settings window by pressing the Win + I shortcut.
Go to the Update and Security section and click Activation.
Navigate to the right pane and find the Update product key section.
Click the Change Product Key link.
Now, type the genuine activation key and select Next to proceed.
Follow the on-screen prompts to complete the process.
Once done, restart your device and see if the error code still shows.
Fix #4: Perform a Clean Install
If the solutions above don't fix the activation error, the operating system you are trying to install may have become corrupt. And in that case, you need to perform a clean install of Windows 10/11 using the Media Creation Tool.
Below is a detailed guide on what to do:
Insert your Windows installation media and restart your computer.
While the BIOS is loading, press any function keys.
You will now see a new screen. Click Next to proceed.
And then, click the Install Now button.
Next, type the product key and agree to the license terms.
Continue by clicking Next.
Select the Custom install Windows only (advanced) option.
Delete the previous drive partition and reallocate its memory space.
Finally, enter your region, preferred language, ID, and other required information to verify the setup process.
Restart Windows. Hopefully, the activation error code is gone.
Fix #5: Reactivate Windows
Have you just performed a major hardware change? Then it is likely causing the activation error 0xc004f025 to appear. Users who replaced their motherboards and RAMs reported that they had seen the error after such an upgrade. So, if you have performed similar changes, reactivate Windows 10/11 using the same genuine activation key.
Fix #6: Remove Any Rearm Dependencies
Another reason why you might be seeing the error code is that there may be a problem with how Windows saves and maintains rearm dependencies associated with your current license key. What this means is that there may be traces of the rearm files from a previous license key.
In this scenario, you can skip the reactivation timers using the Registry Editor. And then, run the rearm command and then rename the main SLMGR script to force Windows to generate a new instance.
Below is a guide on what to do:
Press the Win + R shortcut to launch the Run dialog box.
Type regedit into the text box and hit Enter to launch the Registry Editor.
Once the Registry Editor opens, navigate to this location: Computer\HKEY_LOCAL_MACHINE\SOFTWARE\Microsoft\Windows NT\CurrentVersion\SoftwareProtectionPlatform.
Navigate to the right pane of the window and double-click on the SkipRearm file.
Go to Edit D-Word and set the Base value to Hexadecimal. Also, set the Value data to 1.
Click OK to save your changes.
Once done, close the Registry Editor.
Now, press the Windows logo key + R combo to launch the Run utility.
Type cmd into the text field and press the Ctrl + Shift + Enter shortcut to launch an elevated Command Prompt.
If prompted, click Yes to grant administrator privileges.
Type the slmgr rearm command and hit Enter to execute it.
Once you see the success message, open File Explorer and navigate to this location: C:\Windows\System32.
Next, use the search function to find the slmgr.vbs file.
When you find it, right-click on it and rename it. Change the .vbs extension to .old. Doing this will force your operating system to disregard the file and create a new one instead.
Restart your computer and see if the error code is gone.
Fix #7: Clean Your PC
Though it rarely happens, junk and unwanted files may mess with the activation process. As a result, you may see an error code like 0xc004f025.
To get rid of unnecessary files and PC junk, we suggest using a PC repair tool like Outbyte PC Repair. This tool will scan your system for temporary and cache files that are only doing more harm than good to your system's health. Once the tool finishes the scan, it will suggest removing them to keep your system running error-free.
It will also help if you run a malware scan to ensure no malware entities are hiding on your system. For this, you can use the built-in Windows Defender app or any third-party tool of your choice.
Fix #8: Seek Help from Microsoft
If you are still getting the same error code, the only viable fix left right now is to get in touch with a Microsoft support agent. Ask them to activate your operating system on your behalf.

You can schedule a call with one of Microsoft's agents or choose to call a toll-free hotline. Once you speak with a Microsoft agent, expect to be asked a few questions. They do this to confirm if you are really the owner of the license key.
What Happens If You Don't Activate Windows?
Because of the activation error, many of you may already be discouraged to continue activating Windows. Well, don't be. Although you can still utilize Windows, you cannot use its features to their maximum potential if the OS is not activated.
Wrapping Up
With everything we have discussed above, it is safe to assume that the Windows 10/11 activation error code 0xc004f025 is not that hard to fix. In fact, you can easily resolve it using the fixes we have enumerated above. All of them are very easy to perform. As long as you follow the steps carefully, for sure, the error code will be gone in no time.
We're not suggesting trying all the fixes above. Just find the fix that you think best applies to your situation. For instance, if you can't access the login screen, consider using the Command Prompt to resolve the error. Otherwise, you have other fixes at your disposal, including reactivating Windows, performing a clean install, using the Windows 10/11 activation troubleshooter, and checking the product key. If all else fails, you can get in touch with Microsoft's support team and let them activate your operating system for you.
If you have anything to add to this topic, please feel free to comment below.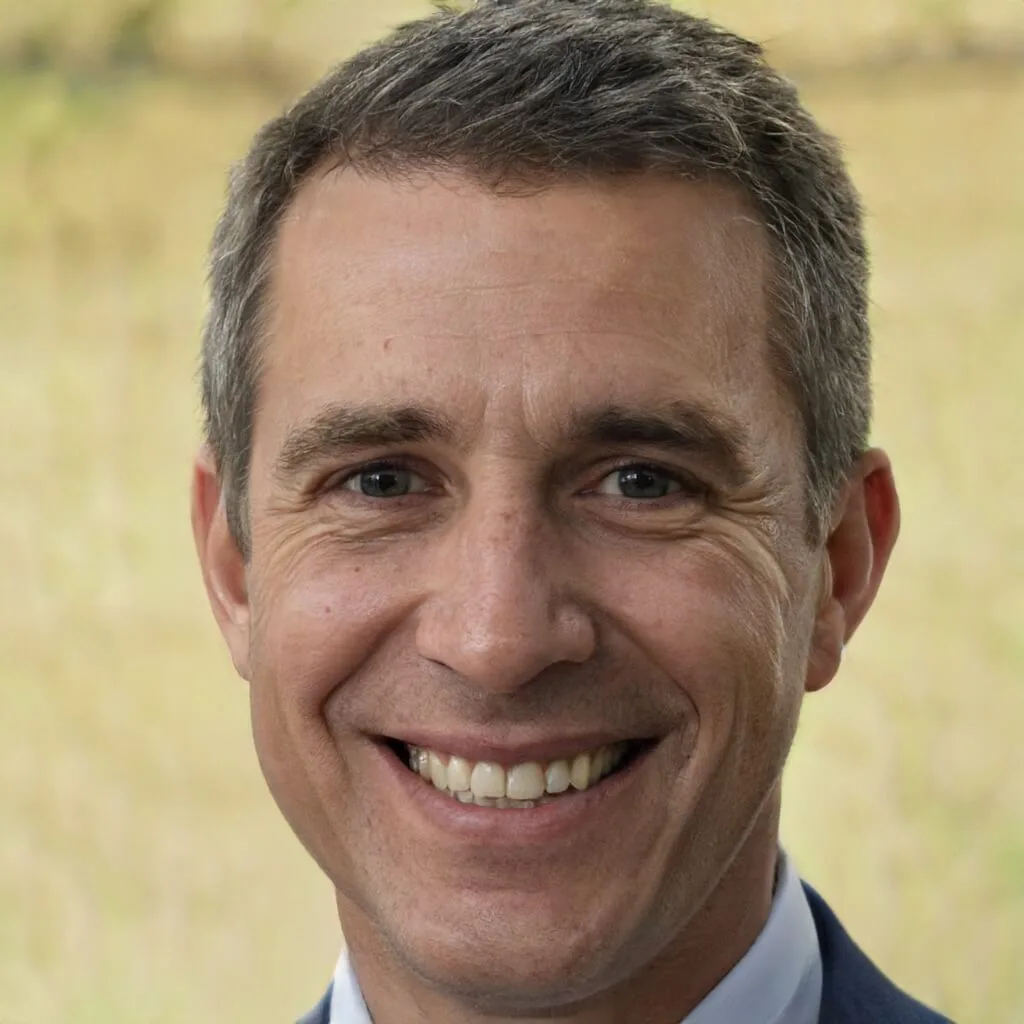 Jack is a software tester who has been working in the industry for over 10 years. He has a lot of knowledge and experience to share, and he loves to help others learn and grow in their careers. In his free time, he enjoys reading, playing chess and spending time with his family.
Jack is a professional who tests computer software for defects and usability. He works in the software development life cycle to find and report problems with the software and is often involved in manual or automated testing.
As a software tester, Jack plays an important part in the software development process because he ensures that the software is defect-free and meets the needs of the end users. He understands this fact and writes about the role of software testing in his articles in Software Tested.