Updating your computer is one of the best ways to protect your computer from vulnerabilities. Plus, it helps to keep your apps and your operating system working smoothly and efficiently. However, we all know how Windows Update can be a pain sometimes — for others, most of the time. There is a whole range of Windows Update errors that might try to prevent you from downloading or installing the available updates.
One of the errors you might encounter is the Windows 10/11 error 0x8007001F. This is a fairly common Windows Update issue that is often encountered by Windows users. And it's not something new. This error has been around since the earlier versions of the Windows operating system. This means that a lot of users had encountered this error and were able to resolve it.
This article will help you understand more what the error 0x8007001F on Windows 10/11 is before we list out the different ways to fix it.
What Is the Windows 10/11 Error 0x8007001F?
Did you get any of the following error messages?
There were some problems installing updates, but we'll try again later. If you keep seeing this and want to search the web or contact support for information, this may help -(0x8007001F).
Something went wrong
Microsoft can't install important security updates on your PC.
Please contact Microsoft Support for help with this error.
Please provide the support representative with this error code: 0x8007001F
We couldn't install Windows 10/11
We've sent your PC back to the way it was right before you started installing Windows 10/11
0x8007001F
As you can see in the error messages above, the Windows 10/11 error 0x8007001F does not only occur when installing updates. It can also happen when you're installing Windows 10/11 itself.
With Windows rolling out the build 2004 version recently, a lot of Windows users have again faced this problem. This error prevents Windows users from installing available updates, which can be dangerous for your computer. If you keep on skipping the updates, some of your apps might have problems functioning or might not work at all. You might also be targeted by cybercriminals who take advantage of system vulnerabilities to spread malware.
So when you get this error, it is crucial that you resolve it as soon as possible.
But What Causes Error Code 0x8007001F on Windows 10/11?
There are various elements involved when you try to install updates on your Windows computer. When any of these elements malfunction or goes missing, the entire update process fails and you get an error code, such as 0x8007001F.
The question is, what triggers this particular error?
One of the characteristics of this bug is that it is often accompanied by other symptoms, like the lack of Bluetooth connectivity and sound issues. We could infer from this that error is somehow related to your device drivers. It could arise due to a faulty audio driver or maybe a compatibility problem between Windows 10/11 and your PC's hardware.
Missing, incomplete, or corrupted installation files are also factors you should look into when you get this error. The download was probably interrupted due to internet issues, which then led to the incomplete installation files. Or perhaps your files were corrupted by malware running rampant on your PC. Anything can happen and there are several scenarios that could bring about this error.
How to Fix Error Code 0x8007001F on Windows 10/11
Fixing Windows Update errors is a really straightforward process as long as you know what went wrong. In this case, the culprit is most probably compatibility issues between your OS and your hardware.
Before you go about fixing this error, here's a checklist of the things you need to consider when installing updates:
Make sure your internet connection is stable to prevent download interruption.
Scan your computer for malware and clean out junk from your computer using a [sc name="pc-cleaner"].
Close all unnecessary apps when installing updates.
Make sure you have enough storage for the installation files.
Restart your PC every time you want to run Windows Update.
Now, to proceed with the troubleshooting process, check out the solutions below to see which one applies to your case.
Method 1: Use Windows Update Troubleshooter.
The first thing you do when you encounter any error or issue with Windows Update is to run the built-in Windows troubleshooter. This tool can help resolve known Windows Update issues.
To use the utility, follow the steps below.
Press Windows + S to bring up the search dialog.
Type in troubleshooter in the search box.
Click on Troubleshoot Settings.
Click Windows Update from the right panel.
Hit the Run the troubleshooter button.
The troubleshooter will scan your computer for a few minutes as it tries to detect and resolve any issues with Windows Update. Once it has finished the process, you can try to download the updates again and see if the error 0x8007001f has been fixed.
Method 2: Run Audio Troubleshooter.
When the error code is accompanied by audio problems, then you can try running the audio troubleshooter. To run the audio troubleshooter:
Press Windows + S to bring up the search dialog.
Type in troubleshooter in the search box.
Click on Troubleshoot Settings.
Click on Playing audio.
Hit the Run the troubleshooter button.
The troubleshooter will scan your computer for a few minutes as it tries to detect and resolve any issues with your sound settings. If your audio drivers are outdated, you will be prompted by the troubleshooter to update them to fix the error. Once done, check if the error 0x8007001F has been resolved.
Method 3: Reset Windows Update Service.
If the above solutions aren't effective or the Windows 10/11 error 0x8007001F does not come with any other issues, then you should try resetting the Windows Update service by following the instructions below"
Press Windows + R to open the Run dialog.
Type in services.msc, then press Enter.
In the Services window, find Windows Update and right-click on it.
Click on Properties to open the Windows Update Properties window.
Click on the General tab.
Scroll down to the Startup type menu and set it to Disabled.
Click Apply > OK to save your changes.
Restart your PC for the changes to take effect and see if the error no longer pops up when you install the updates.
Method 4: Use the Media Creation Tool.
If the error 0x8007001f does not go away after following the solutions above, then you need to use the Media Creation Tool to update your OS. To do this, you need to download the Windows Media Creation tool from the Microsoft website.
Next, use the tool to download the latest Windows updates. Choose the version that fits your computer and follow the on-screen instructions to complete the update.
Summary
Getting the error 0x8007001f when updating your computer can be troublesome. Not only does it keep your computer from functioning properly, it also prevents you from updating your OS to the latest version. If you encountered this error, you don't have to worry because you can use the guide above to resolve it.
Give us some love and rate our post!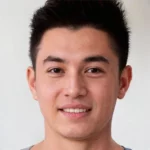 Vic is a tech enthusiast who loves to be up-to-date with the latest and greatest technology in the world. He creates content that educates and helps users with their tech-related questions. Vic manages our website to ensure that our readers have a seamless experience while browsing. He excels in troubleshooting errors and resolving Windows issues for gaming and work purposes.