Reading time:
6
Minutes
With over two billion daily users, Google is a go-to platform for tutorials, troubleshooting, vlogging, and streaming. YouTube, the video-sharing platform owned by Google, attracts billions of views and witnesses users watching one billion hours of videos each day. As a result, YouTube has secured its position as the second most popular social media platform, second only to Facebook.
With so many users accessing the platform, running into an error is a common thing. Sometimes, the video doesn't load or the browser can't connect to the YouTube server. But these are mostly technical issues that involve either your computer, your browser, or YouTube itself.
A more dangerous issue comes in the form of Win32:NtfsCorrupt-B. This notification pops up when you surf YouTube or other websites. The Win32:NtfsCorrupt-B alert appears on your screen while browsing not just YouTube but various sites, including social media platforms, blogs, and forums. It is a false-positive designed to scare the user so he or she is forced to download malicious software.
What Is Win32:NtfsCorrupt-B?
Win32:NtfsCorrupt-B is the notification that pops up on the user's screen while browsing various websites, including social media platforms and streaming websites. It is nothing more than a scare tactic meant to either mask the real malware or to divert your attention to something else.
According to user reports, the message usually appears when streaming on YouTube or browsing the newsfeed on Twitter. It can also happen when reading posts on Reddit. Basically, it can appear anytime, regardless of the website the user is visiting.
Here is the Win32:NtfsCorrupt-B notification that users might come across when using Avast:
Threat secured
We've safely aborted connection on www.youtube.com because it was infected with Win32:NtfsCorrupt-B [Expl]
We can also protect you from other types of threats
Threat name: Win32:NtfsCorrupt-B [Expl]
URL: https://www.youtube.com/
Process: C:\Program Files\Google\Chrome\Application\chrome.exe
Detected by: Web Shield
Status: Connection aborted
The notification usually comes from two of the most popular free antivirus apps, AVG and Avast. The error message from AVG is almost the same. So far, no other antivirus programs have been reported, which means that this bug could be related to these apps alone.
The Win32:NtfsCorrupt-B threat alert is usually delivered whenever the user tries to access a suspicious URL or the page contains malicious content. When the message pops up, the antivirus program automatically blocks the website you want to visit. This, however, does not affect the other websites you want to visit. The user can successfully access other websites, indicating that the problem is not browser- or internet-related.
There are also no particular videos, topics, or content on websites that get locked. According to the reports, Win32:NtfsCorrupt-B is a random bug that has no specific triggers. It can pop up anytime.
When you get this message, the first thing you need to do is to confirm whether the website you are trying to visit is indeed infected. You can do this by using a more reliable antivirus to perform a scan. Most of the time, this is only a false positive. But there are instances when these warnings actually indicate the presence of malware.
Why Am I Getting Win32:NtfsCorrupt-B?
Win32:NtfsCorrupt-B alerts occur when the user is normally browsing the web and there is usually no indication before the issue appears. Since it blocks the content of the website, most people think that the problem is related to the website. For instance, if the message popped up while browsing YouTube, the tendency is to think that there is something wrong with the YouTube platform. But this is not the case.
This error is definitely related to the antivirus engine of the security program you are using. There might be compatibility issues or corruption of the tool itself that causes it to misbehave.
When users get the Win32:NtfsCorrupt-B notification, their first instinct is to consider it as malware. They believe that it is a virus that can cause damage to the computer or that the website being blocked is malicious. There are instances when this is really the case. But more often than not, it is only a false positive. To confirm whether there are really any threats on your computer, it is best to run a scan using a different antivirus to check for possible malware infection.
Another thing to note is that this notification only appears when the user uses a free antivirus. When the message pops up, the user is then prompted to click the Upgrade Your Protection button that redirects to the payment form so the user is subscribed to the premium version. This could be the antivirus' way of forcing the user to upgrade to the paid version of the app.
What to Do About Win32:NtfsCorrupt-B
If you're getting this notification when browsing the internet, don't panic. Just close your browser immediately and follow the instructions below.
Step 1: Scan for malware.
The first thing you need to do is to confirm whether the notification really appeared due to the presence of malware. To do this, download a reliable antivirus, such as Outbyte Antivirus, and perform a deep scan of your computer. Doing a quick scan will not work because it might not be able to detect the minor malware present on your system. If your security program detected malware, remove it immediately and delete all the infected files.
Step 2: Delete malware from your browser.
It is possible that the malware has affected your browser so you need to delete all traces of it to be safe. Follow the guide below on how to get rid of Win32:NtfsCorrupt-B depending on the browser you are using.
Chrome:
Delete malicious plugins by launching the Google Chrome app, then clicking on the menu icon at the upper-right corner. Choose More Tools > Extensions. Look for Win32:NtfsCorrupt-B and other malicious extensions. Highlight these extensions you want to uninstall, then click Remove to delete them.
Next, revert the changes to your homepage and default search engine. Click on Chrome's menu icon and select Settings. Click On Startup, then tick off Open a specific page or set of pages. You can either set up a new page or use existing pages as your homepage. Go back to Google Chrome's menu icon and choose Settings > Search engine, then click Manage search engines. You'll see a list of default search engines that are available for Chrome. Delete any search engine that you think is suspicious. Click the three-dot menu beside the search engine and click Remove from list.
Reset Google Chrome. Click on the menu icon located at the top right of your browser, and choose Settings. Scroll down to the bottom of the page, then click on Restore settings to their original defaults under Reset and clean up. Click on the Reset Settings button to confirm the action. This step will reset your startup page, new tab, search engines, pinned tabs, and extensions. However, your bookmarks, browser history, and saved passwords will be saved.
Firefox:
Uninstall dangerous or unfamiliar extensions. Check Firefox for any unfamiliar extensions that you don't remember installing. There is a huge chance that these extensions were installed by the malware. To do this, launch Mozilla Firefox, click on the menu icon at the top-right corner, then select Add-ons > Extensions. In the Extensions window, choose Win32:NtfsCorrupt-B and other suspicious plugins. Click the three-dot menu beside the extension, then choose Remove to delete these extensions.
Change your homepage back to default if it was affected by malware. Click on the Firefox menu at the upper-right corner of the browser, then choose Options > General. Delete the malicious homepage and type in your preferred URL. Or you can click Restore to change to the default homepage. Click OK to save the new settings.
Reset Mozilla Firefox. Go to the Firefox menu, then click on the question mark (Help). Choose Troubleshooting Information. Hit the Refresh Firefox button to give your browser a fresh start. Once you've completed the steps above, the malware will be completely gone from your Mozilla Firefox browser.
Step 3: Optimize your Mac.
After you have removed the malware on your computer, clean up your Mac using Outbyte macAries to remove other threats that might cause potential issues for your computer.
What's Next?
If your antivirus program did not detect any malware from your computer, then it is probably a false positive or a tactic by the free antivirus to get you to upgrade. It would be best to uninstall your free antivirus and switch to a reliable one that does not give you false positives.
Give us some love and rate our post!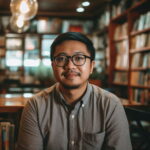 Vic is a tech enthusiast who loves to be up-to-date with the latest and greatest technology in the world. He creates content that educates and helps users with their tech-related questions. Vic manages our website to ensure that our readers have a seamless experience while browsing. He excels in troubleshooting errors and resolving Windows issues for gaming and work purposes.